Hello Bitlanders! I hope that all of you would be fine. Today I thought of writing a blog on such a topic which has really taken South-East Asia by a storm, and almost everyone of you would be aware of it. As it is a hot topic now-a-days in Asia, so I thought of writing more information about CPEC - China Pakistan Economic Corridor. CPEC is a project which promises to bring economic revolution in Pakistan.
Introduction
Let me first introduce a little about what CPEC is? CPEC is an abbreviation for China Pakistan Economic Corridor which is an ongoing mega project which basically aims to connect Gawadar Port in South-Western region of Pakistan to China's North-Western Region of Xinjiang via a network of Highways, Railways and Pipelines to transport Oil and Gas.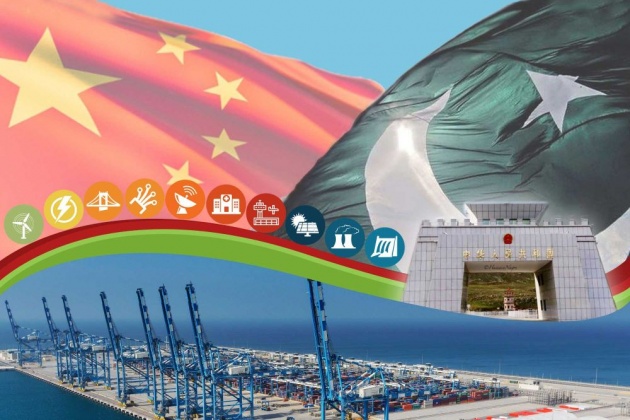 Credits via Google Images
China-Pakistan Economic Corridor is a framework of regional connectivity. CPEC will not only benefit China and Pakistan but will have positive impact on Iran, Afghanistan, India, Central Asian Republic, and the region. China Pakistan Economic Corridor is journey towards economic regionalization in the globalized world. It founded peace, development, and win-win model for all of them.

Credits: cpec.gov.pk
Background of Pak-China Relationship
Speaking of CPEC, let's take a stroll down the memory lane and have a brief glace over the history of Pakistan-China relationship. Pakistan and China relations initiated in 1950, shortly after the independence of Pakistan. Boundary issues resolved in 1963, military assistance began in 1966, a strategic alliance was formed in 1972, and economic co-operation began in 1979. Since then, China has already helped Pakistan in many regards, especially in defence and military. CLASS F22P Ships like PNS Aslat, PNS Shamsheer, PNS Nasr and Fleet tankers like PNS Kalmat, PNS Gawadar, similarly Jet Fighters like JF 17 Thunder were all made in collaboration with China, apart from that China has already invested 20 Billion Dollars in various projects.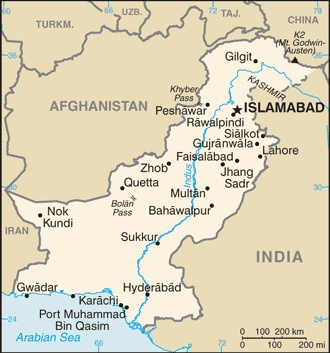 Gwadar Port is located in South-Western Pakistan near the Iranian border.
Credits via Wikipedia
The historical background of Gawadar that it was under the territory of Oman but on 8th September, 1958, it was purchased for $3 Million from the Sultanate of Muscat and Oman. Finally, Gawadar became part of Pakistan after about 170 years of Omani Rule. In 1993 the Government of Pakistan conceived a plan to develop Gawadar into a major port city. Phase 1 of Gawadar port was completed in 2007 and inaugurated on 20 March 2007.
Geographical Importance of Pakistan

Now coming towards the geographical importance of Pakistan. Pakistan has a key strategic importance in the region. From Eastern side, arch-rival India is situated. India is the largest democracy and the biggest emerging market in the world. From western side of the border is Afghanistan that is one of the most troubled zones in the world. War is ongoing there since 9/11. China, the second largest economy and the most dominant all over the global markets, is from northern side. Iran is also in the global spotlight due to its nuclear program and its bitter rivalry with the US, Israel and the Gulf Arab states.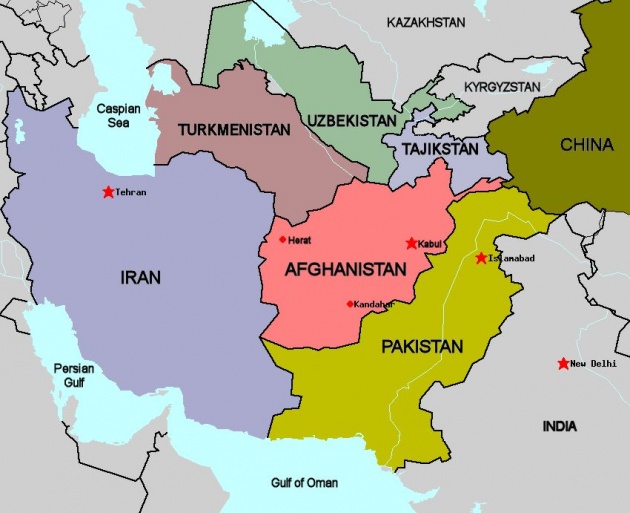 Neighboring countries of Pakistan
Credits via Google Images
Moreover, 21st century is called the Asian century. This continent has become a pivotal to global politics. Besides, Strait of Hormuz from where world's one-third oil passes through lies near the Gawadar port. Therefore, Pakistan is situated at the crossroads of oil and gas-rich countries and the largest economies.
While history has been unkind to Pakistan, its geography has been its greatest benefit. It has resource rich area in the north-west, people rich in the north-east.

~Stephen Cohn

Source: Paktribune
CPEC Proposal
Now coming towards to when CPEC was proposed. The idea of CPEC was put forward by Premier Li Keqiang in May 2013 when he paid a visit to Pakistan. After that the then Prime Minister Nawaz Sharif visited Beijing in November 2013 to further discuss CPEC. After that a visit was made to Pakistan by Chinese Prime Minister Xi Jinping. Finally, in 2015 it was formally announced that China has offered $46 Billion to Pakistan for the further development and it included as many as 51 projects, including projects to overcome energy crises in Pakistan. These 51 projects also include Loan for Karachi-Lahore Motorway, Loan for Gawadar International Airport, affiliation of NUML Pakistan and Xinjiang Normal University and many more. The amount of $46 Billion was later raised to $62 Billion.
The 51 projects are expected to be completed by the year 2030 as per the plan. As per schedule of China Pakistan Economic Corridor, 25 projects proposed are expected to be completed in the next four to five years. More than half of these projects worth $62 billion are proposed to enhance the CPEC project. And others compromises on energy, gas, coal and solar energy projects.
CPEC is an epoch-making project going to put Pakistan-China friendship and their economic cooperation to new heights.

~Shehbaz Sharif

Source: brainyquote

Credits via Google Images

Benefits of CPEC
CPEC will be a game changer for the entire region once it is functional. Currently China is using a long way for trade routes, due to which transportation cost and time increases, which gives a competitive edge to fellow competitors like Japan and America.
The location of the port is strategically significant. Gawadar is located near the Persian/Arabic Gulf through which significant percentages of the World petroleum passes. Thus the establishment of this corridor will not only lower the transportation expenses for China but will also spare valuable time
This route will allow China to transport gas and petroleum from Gulf through a shorter and safer route compared to usual route which is often patrolled by U.S Navy and the disputes in South China sea greatly effects it.
The $62 billion is a huge amount investment, it will bring economic reinforcement in Pakistan because of this multibillion dollar investment. And upon completion of this project, multinational companies will look forward to invest in this project too.
As we all know the entire world has fallen in a pit of economic crises. The curse of unemployment has taken the world, particularly Pakistan by storm. CPEC comes handy in this regard as it has provided well over 30000 plus jobs and it promises to increase the number of jobs in the coming years.
The CPEC route is in such a way that those region of Pakistan which are lacking the education and other opportunities will get a chance to develop as CPEC ensures the development of these regions.
Telecommunication field will be at boom once the fiber optics line will be laid for the communication purposes from China to Gawadar port.
The following video shows the route which is followed by CPEC:-
Credits: CPEC-China Pak Economic Corridor via Youtube
Thank you guys for reading my blog, in the end I would like to say that CPEC from all counts will prove as a game changer. The investment made by China will boast Pakistan's $274 billion GDP by over 15%. CPEC will not only bring happiness and prosperity to the country by bringing money to country but will also strengthen the bond of friendship and alliance between Pakistan and China whose friendship holds a great importance in the world. Their historic friendship is termed as
Stronger than Steel, Sweeter than Honey, Deeper than Oceans and Higher than mountains.

~Syed Yusuf Raza Gilani
************************************************************************************
My Other Blogs: