Hello Bitalnders! I hope that you all would be fine. Today I thought of writing a blog on some informative application of computers. I am very fond of technology and I love to explore in depth things about computer systems. Whenever anyone asks me that how can I check the requirements of my PC for any software or any game, I give that person advice that use the best known application; CPU-z. There are many other ways that operating systems itself provide to detect the CPU, RAM, Motherboard Chipset and other hardware features of personal computers, but I love CPU-z the most. I hope you would find my blog interesting and helpful.
CPU-z is an system information software which was designed by CPU-ID Software Development KIT (can be seen the in the image below) that is used to detect the details about Central Processing Unit, RAM, Memory, Graphics Card and other features of systems such as personal computers.
"CPU-Z is more in-depth in virtually all areas compared to the tools provided in the Windows OS to identify various hardware components, and thus assists in identifying certain components without the need of opening the case; particularly the core revision and RAM clock rate. It also provides information on the system's GPU."

Credits: Wikipedia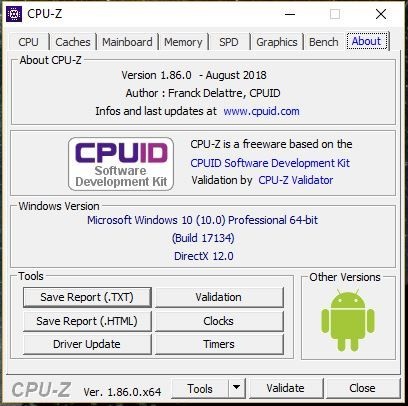 Credits: Screen Capture by AzzKP
Benefits of CPU-z:-
The reason I love this application is because through this application anyone can view detailed information on your PC's CPU, Memory, Motherboard, Caches, Graphics Card, Audio Card and more. As I am into computers very much, so this application suits me very well.
CPUs:
CPU is referred to as the brain of any computer system, it stands for Central Processing Unit. Basically the Processor is referred to as CPU in normal language. Any computer system is considered the best whose processing power meaning CPU is fast working. CPU is located inside the computer case, so when anyone wants to know which processor is working inside the computer, what should the person do? One way is to open the computer case or laptop (if it's laptop) and find where the processor is, remove it and then finds its specs. However, CPU-z provides another way of doing this exhausting work by just simple tap on CPU tab in the application. This tab provides:
Name and company of the processor

Number of cores and cores per processor

Core and Bus speed

Processor topology and its Specification
Above all, each and every necessary information about processor is provided by this application.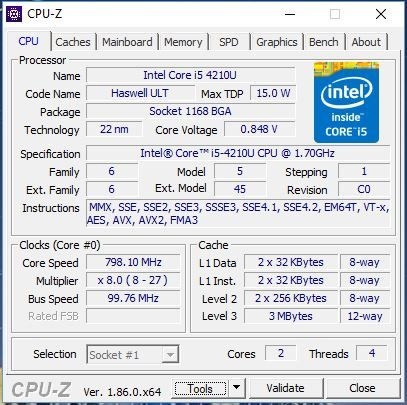 Credits: Screen Capture by AzzKP

Mainboard:
The mainboard or the motherboard connects all of the parts of a computer system with each other. The processor, RAM, hard disk drives, ports, serial buses and expansion cards all are linked to the motherboard directly or through the cables. Without motherboard, a computer is just a human without heart. The most essential part is the motherboard of a computer.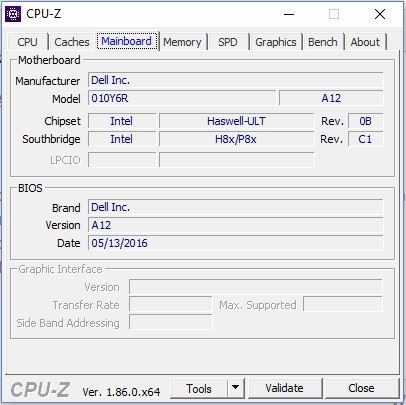 Credits: Screen Capture by AzzKP

As we can see in the above picture that mainboard has two components, one is motherboard and the other is BIOS. A bios is a component which controls the input and output operations of a computer system. The CPU-z provides details of mainboard. However, this doesn't gives in-depth details of the mainboard but still these details are good enough. The motherboard information provided by CPU-z are:
Motherboard's manufacturer and its model

Graphic interface and its transfer rate

Chipset name

BIOS brand name, version and date
Memory:
Memory is that part of the computer which stores data on it either temporarily or permanently. There are two types of memory, Primary and Secondary. RAM is referred to as primary memory and Secondary memory refers to those devices in which data is stored permanently. CPU-z gives us information only about primary memory which is RAM. CPU-z gives the following specifications about the memory:
Type of RAM

Size, capacity and channel no. of the memory

And many other information as shown in image below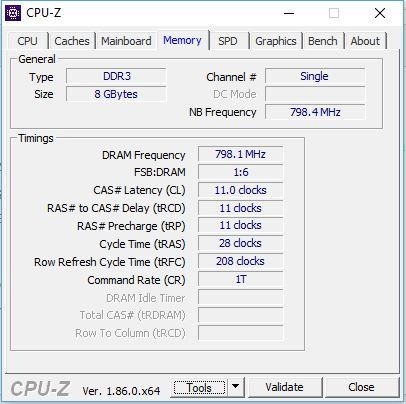 Credits: Screen Capture by AzzKP

Another tab next to 'Memory' is SPD, which stands for Serial Presence Detect. Following information is present in this tab.
Memory Slot Selection option to select for which RAM slot you want information

Manufacturer and model of memory

Serial Number of memory
The "SPD" tab in CPU-z displays the size, maximum speed, manufacturer, model number and production date of each memory module in the computer. CPU-z also detects whether a module is registered, buffered or error-correcting.

Credits: techwalla.com
Graphics cards:
Graphics is the essential part of any technology that controls the output to a display screen. Usually every computer system is equipped with an internal graphics card. But gamers are more concerned with the graphics of computers because computers with high capacity of graphics card results in the better game-play. So the specs of graphics are very important to know. CPU-z provides an easy way of acquiring the graphics card's specification. As the image below shows that I have very low graphics card and only internal graphics card is installed by Intel Graphics. Information provided by CPU-z about graphics are:
GPU name and its manufacturer

Graphics card developer

Graphics card capacity and memory

Memory and Clock speed and Core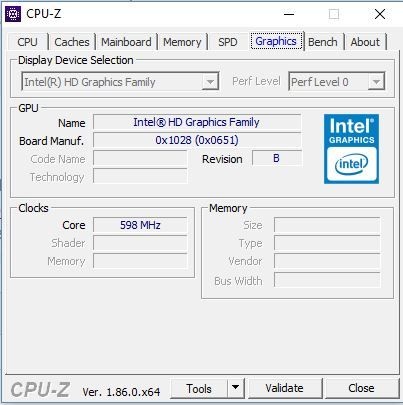 Credits: Screen Capture by AzzKP

Installing CPU-z:
Well, I think that those who love computers and are fond of getting in depth information about hardware and software would love this simple and versatile application. Installing this application is as easy as installing a Mario game :p This software has its official website, you can download this software by clicking here. It can easily run on almost every type of computer because it is not much heavy software. Following video shows how it can be installed and run.
Video Credits: AzzKP via Youtube
Thank you guys for reading my blog. I hope that you would have found it helpful.
************************************************************************************
My other blogs:
Review of the Book : Return of the Pharaoh (Part 2)
Why Space Exploration is Important!?
Review of the Book : Return of the Pharaoh (Part 1)
Does Customs, Rituals and Ceremonies Have Importance in Today's World?