Video credits: Jean Beltran via bitLanders
Brrr. I could feel the toes of my feet numb as I type this blog here under our teepee style room in Highway 81. Guess what? So far, only one thing didn't go as planned today for our first day trip in Davao City. That's already an achievement and I hope tomorrow's plans will be achieved as laid out in my itinerary which I shared with you a couple of days ago. If you have not read that, here's the link:
Today's blog, I am going to share with you what had occurred and how I am feeling with our first day trip to Davao City.
En Route Davao City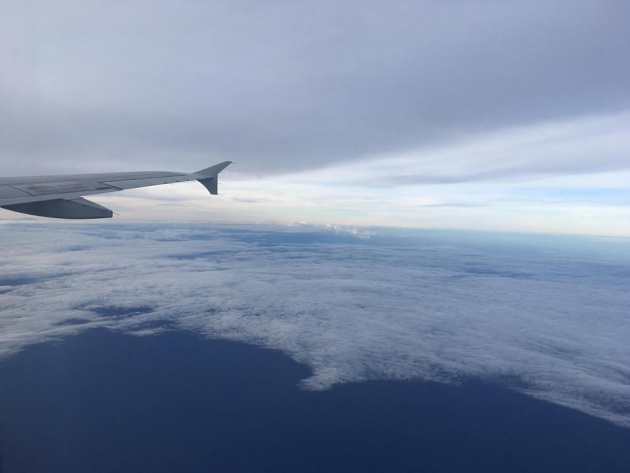 Image credits: Jean Beltran uploaded via bitLanders
The night before our trip, my husband, James and I went to bed early than we normally do. It was just nine in the evening and we were already in bed. Then by three past midnight, my phone alarm woke me up. I was a little disappointed that it was time for me to get ready when I still want to stick with my bed. But anyway, we got to get moving. That day, Sinulog events are also happening around the city so there's a possibility of road rerouting and we don't want to be late or worse, be left by our flight because of that.
Everything went smoothly, we prepared ourselves and was out of the house at 4:15 AM. Our booked GrabCar was already waiting. As we were along the streets of N. Bacalso, we found out there was a procession, the roads closed and we got to go the other way.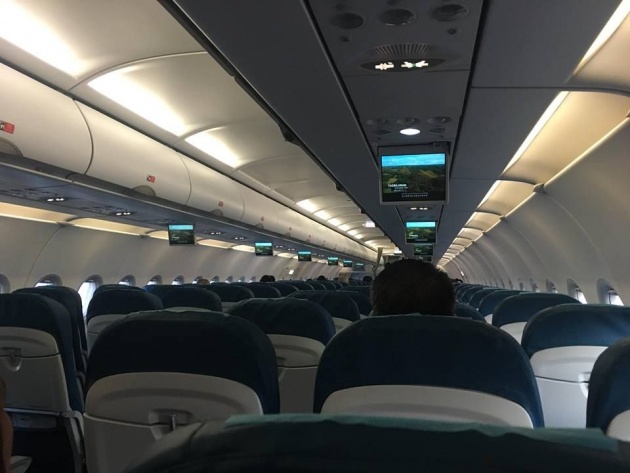 Image credits: Jean Beltran uploaded via bitLanders
It took only a few turns here and there. It was all good as there were still a few vehicles along the highway. By five, we were on our way to the Mactan Airport Domestic departure entrance. As a precautionary measure, I had checked in in advance the night before online but didn't print our boarding tickets, I thought we can do that at the airport instead.
True enough, we went on a self-check-in kiosk machine at the check-in area and got our boarding passes printed. Too bad we forgot to take a video or photo of it before it went out of the kiosk.
Our flight was pretty smooth too. Since we arrived at the airport ahead of time, we relaxed inside the boarding area, we even met James' colleagues who were also traveling to Manila for a Spartan event. It was a coincidence!
Marayaw Davao!
"Madayaw" means beautiful or good.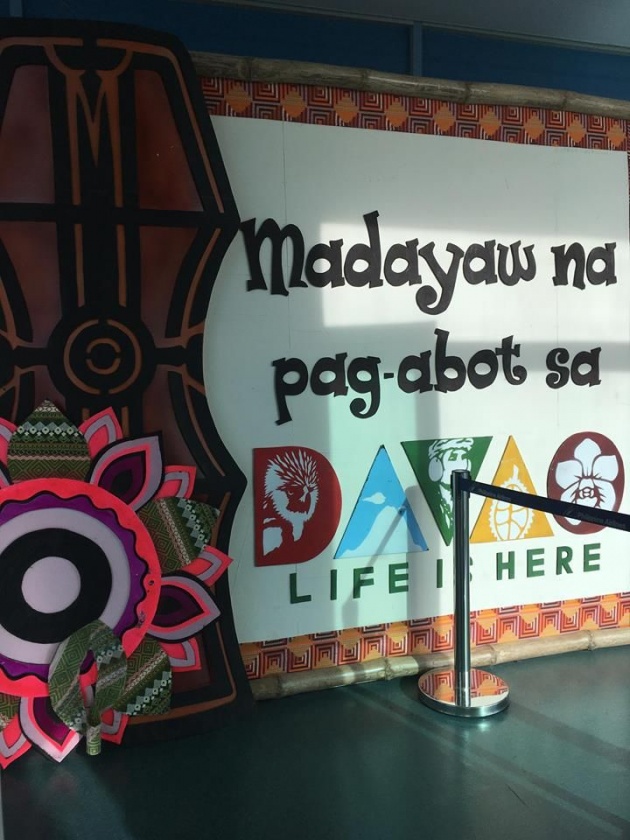 Image credits: Jean Beltran uploaded via bitLanders
More importantly, this is how Dabawenyos greet every arriving individual into its land at least at the airport. It was also a Madayaw day or beautiful sunny but not humid morning what James and I decided we will just walk from the airport going to Jose Maria College because it's just three minutes away.
We came to the school for a reservation at the Prayer Mountain, however, the in charge was still not around. According to some sources most especially students, the in charge arrives at nine in the morning but since we arrived before eight and we don't want to waste time, we instead went ahead to our next appointment.
Motorcycle Rental with Khadz Motorcycle Rental Davao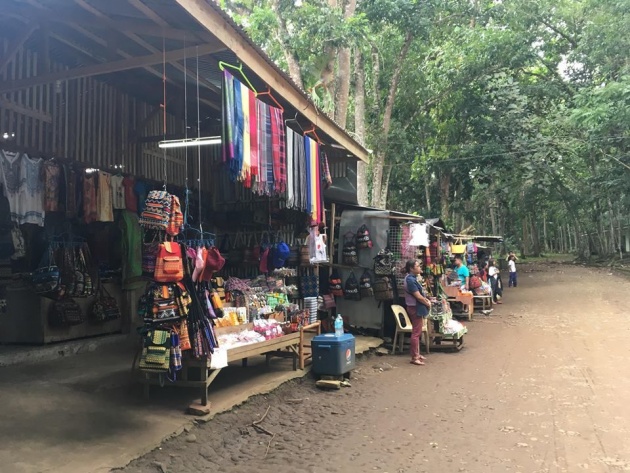 Image credits: Jean Beltran uploaded via bitLanders
James and I were both aware that if we want to check as many locations as possible, either we book a comfortable vehicle for a huge amount or just rent a motorcycle and roam around the city. Both of us don't know how to drive a car thus, our option is a motorcycle.
After few attempts of finding a motorcycle for rent online, I finally bumped into Khadz Motorcycle Rental Davao on Facebook. Just a few minutes of chatting, we both agreed on a rental, I sent the initial downpayment to lock and secure the booking and everything went fine even during our meet up.
I was a little late because of the Jose Maria College thing but he was understandable. As soon as we met, he provided the information needed for the rental, we left one ID, paid the amount and went our way.
I hope other provinces in the Philippines has a legit and very easy to deal with motorcycle rental.
Philippine Eagle Center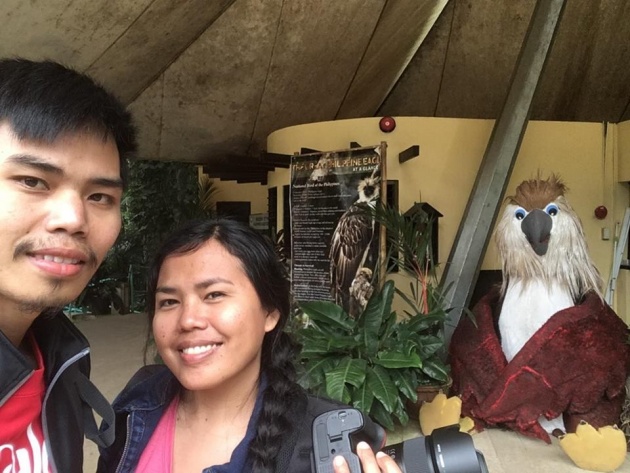 Image credits: Jean Beltran uploaded via bitLanders
The first destination was the famous Philippine Eagle Center which at first we placed at the second itinerary but decided to first visit the endangered birds over the Chocolate museum.
I didn't realize that the tour would turn out that way. I have so many questions about the eagles but they were understaffed. How I wish someone can talk to us about the status of the eagles and such but I also understand that is is not easy to find volunteers for this noble work.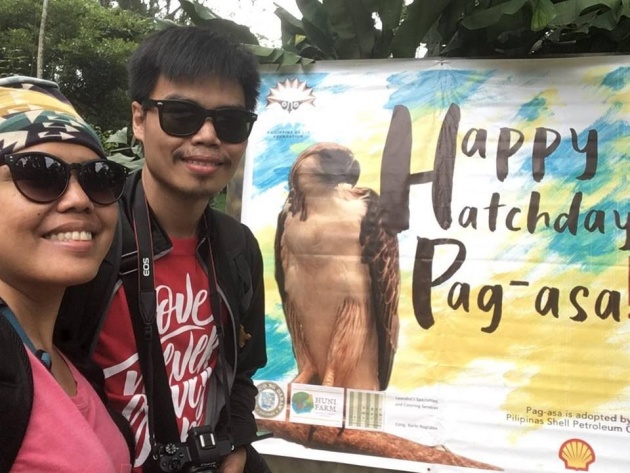 Image credits: Jean Beltran uploaded via bitLanders
See, for someone to have a tour guide, one has to pay for the service. Of course, I understand that payment is a need as these guides also have families to feed.
Prior to coming here, my husband and I had been planning on what we should shoot and if we should make a video out of this travel. We are both aware that we are not doing well with the video making so this year, we want to focus on the videos too. Part of our plan is to take a close up shot of the eagle's face or eyes but upon reaching the Philippine Eagle Center, we realized the birds are caged and our lenses were not very suitable for it.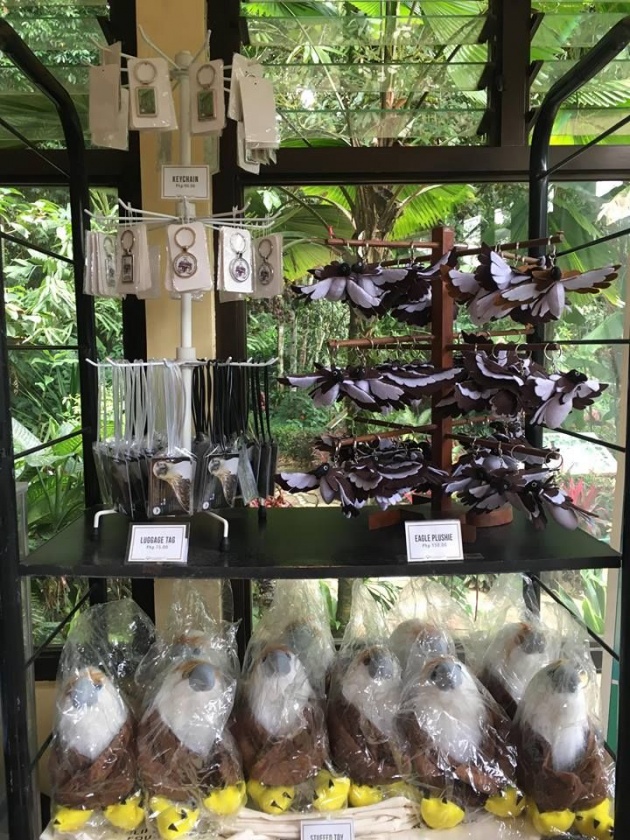 Image credits: Jean Beltran uploaded via bitLanders
However, we were really glad that we witnessed an eagle fly with its wings spread out. We spotted birds which were eating their lunch, a rabbit! Poor rabbit!
We love the foliage and forest feels at the center. I could hear the birds chirping and sometimes howling but it was alright. It was all music to my ears, or shall I say to our ears.
Malagos Garden Resort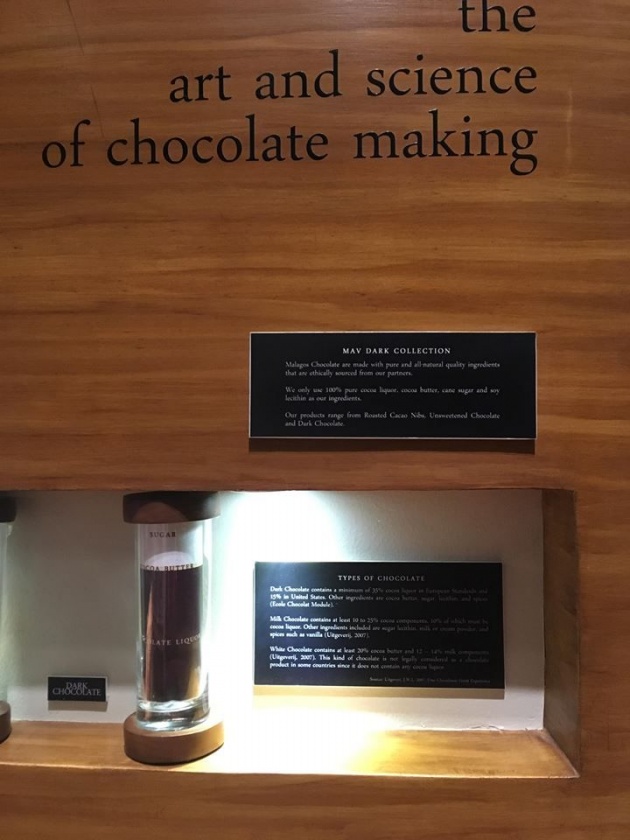 Image credits: Jean Beltran uploaded via bitLanders
Our second itinerary which was originally the first on the list was the Malagos Garden Resort but it was definitely centered on the Malagos Chocolate Museum.
This resort is huge, we can't fit only half a day of a visit. In fact, it requires an entire day or more! There were several sections which were all mentioned on a map provided at the customer service counter, at the entrance of the resort. At first, if you pass by the resort, you'll think it is just a basic resort but no, this is so different in its own way.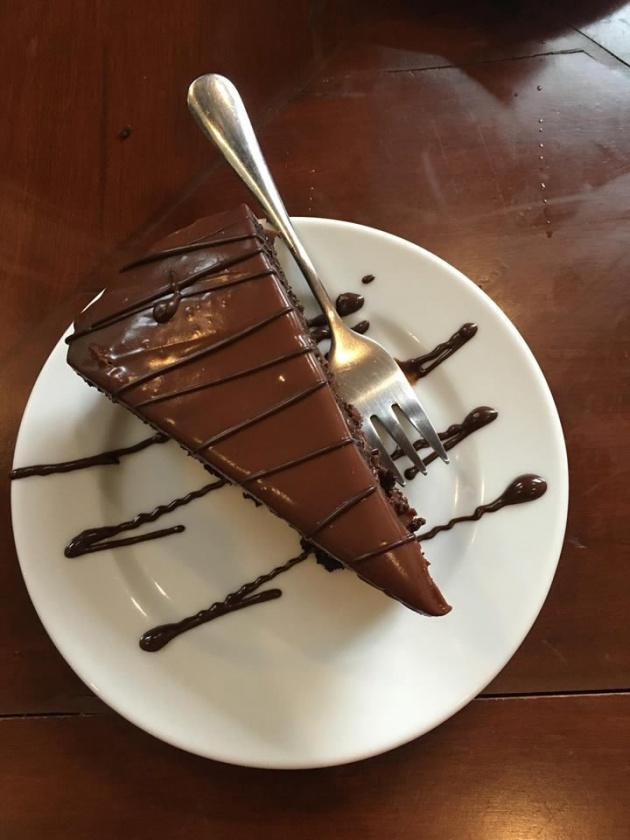 Image credits: Jean Beltran uploaded via bitLanders
As I have said, it is the Chocolate Garden that we were aiming to visit so we didn't spend much time on other places but we decided to take a route going to the museum. Boy, this spot was really overwhelming. I wanted badly to learn more about it but there were so much, too much information to all fit right away into my head.
Obviously, we can't just leave here without trying out any of their chocolates and other specialties. We even went into a separate restaurant to eat a salad! Unfortunately, we have to get going before it turned dark so we have to say goodbye. It was a cliffhanger but we have no choice.
Video credits: Jean Beltran via bitLanders
Off to Marilog - Bukidnon Davao Road
As the clock hit past five, we right ahead went following Google Maps for our next destination, a cold place in Davao City, the border of Davao and Bukidnon. It is very famous for its cold weather and we came a little unprepared.
Highway 81 was what we opted to go to. It is a place filled with pine trees and cottages that looked like teepees. We reached the hotel in an hour time, there was a very beautiful sunset that we witnessed while on the road.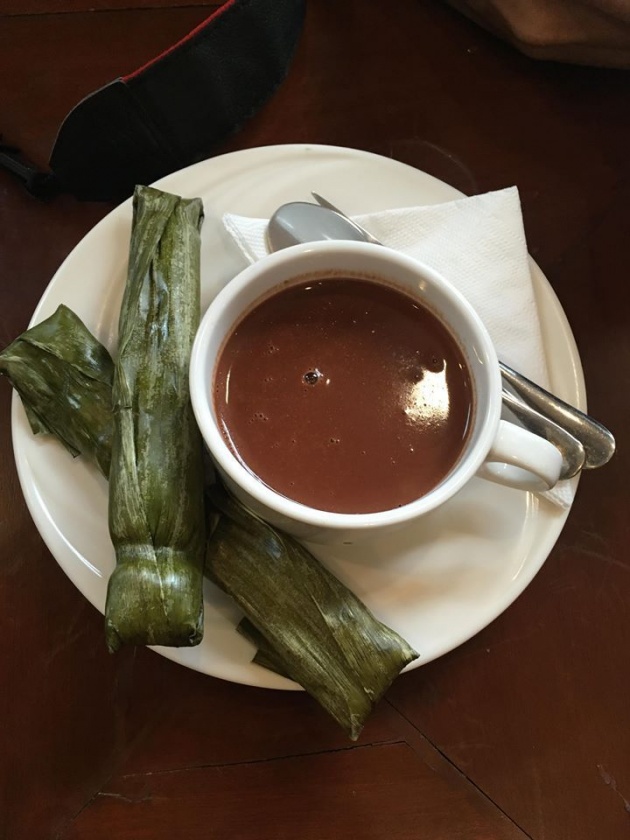 Image credits: Jean Beltran uploaded via bitLanders
Dinner came that night and we ordered Native chicken Tinola and Spare Ribs. It was too cold that we definitely love their soup! We even ended up having tea afterward as it was still very cold.
The night ended with James covering himself with the provided blanket and even wore thick clothing. But as for me, I have to cover myself while writing this travel blog.
We'll see you again tomorrow!
Thank you for reading! We'll see you again tomorrow! Participate in this Querlo about traveling:
---------------------------
About the author:
Jean Beltran-Figues is a photography enthusiast.
A traveler who wants to promote her beloved country, the Philippines.