WARNING!
CONTENTS OF THIS BLOG MAY CONTAIN STRONG LANGUAGE THAT IS UNAPPROPRIATE FOR MINORS; SOME PARTS OF THIS BLOG MAY ALSO CONTAINS SOME MAJOR SPOILER ALERT!
STRONG PARENTAL GUIDANCE IS ADVICED.
(Disclaimer: I do not own the Batman V. Superman poster, the said poster belongs to the rightful owner, the distributor of the Film, Warner Bros., the publisher of the Film or the graphic artist. The image shown above is edited by wanderfulsoul)
"Bad a**. Smart a**. Great a**." —Deadpool
I was expecting a traditional, not- so-funny superhero movie but it turned out it was far from what I have expected!
Hello there humans! I finally watched DEADPOOL! Hurrah! I was planning to watch it weeks ago but I was busy. Also, if you've noticed, khokarjamal69 and I have the same movie review this week, the hit movie Deadpool! (Check out his much more detailed blog about DEADPOOL here) This is because we both planned to watch Deadpool weeks ago and since we both watched the same movie, we agreed to make a movie review about it, submit it on the same day and hope for the best. (praying deep in our hearts that you'll give us a good review Madame Hillary. HAHA )
So let's start with the details of the movie:
Genres: Action | Adventure | Comedy | Sci-Fi
Directed by: Tim Miller
Written by:
Music by: Junkie XL
Produced by:
Cinematography by: Ken Seng
Motion Pictures Rating (MPAA): Rated R
Starring: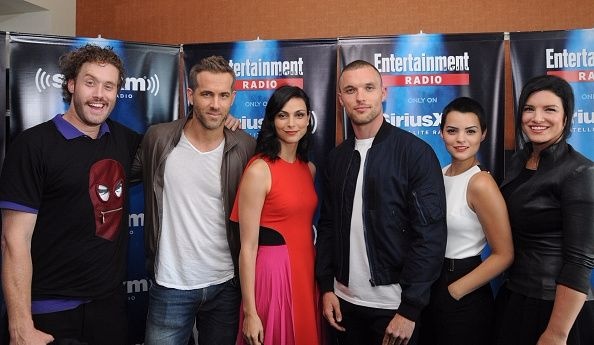 (Photo : (L-R) T.J. Miller, Ryan Reynolds, Morena Baccarin, Ed Skrein, Brianna Hildebrand and Gina Carano/ By: Vivien Killilea Getty Images Entertainment)
Ryan Reynolds as Wade / Deadpool
Morena Baccarin as Vanessa
Ed Skrein as Ajax
Stefan Kapicic as Colossus (voice)
Brianna Hildebrand as Negasonic Teenage Warhead
Gina Carano as Angel Dust
T.J. Miller as Weasel
PLOT:
I'll make the plot short since this is a new movie and some of you guys might haven't watched it yet.
Wade Wilson a.k.a Deadpool seeks revenge to the man who nearly killed him after he agreed to participate in a savage experiment which promised him to cure his illness. During the process, the said rogue experiment got out of hand which made Wade realize what his awesome alter ego, Deadpool can do.
TRAILER:
Deadpool | Red Band Trailer 2 [HD] | 20th Century FOX
http://www.youtube.com/user/FoxMovies
Alright! So we're done with the important details of the movie, what's next? Well, I don't want to run around the bush here, so I'll tell you guys what's my rating for the said movie. Drumroll please?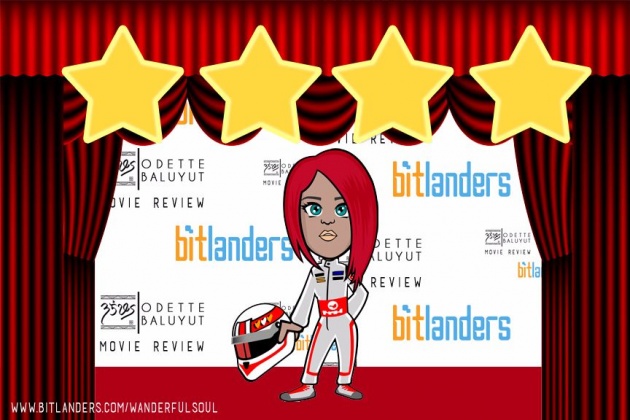 I rated the movie, 4 out of 5 stars! So why this score? Here are the reasons:
TONE:
"Deadpool: [to the audience] I know right? You're probably thinking, "Whose balls did I have to fondle to get my very own movie"? I can't tell you his name, but it rhymes with "Polverine."

[In an Australian accent]

Deadpool: And let me tell you, he's got a nice pair of smooth criminals down under."

—Deadpool
The tone of the movie is so awesome! Dialogues and scenes of the movie are so funny though some parts are corny but the humorous Ryan Reynolds still managed to get the audience's attention. This is why I listed the tone as one of the PROS in the hit movie, Deadpool.
MUSIC AND SOUND:
The soundtracks used in the movie, is eminent! Clearly they chose soundtracks that made the movie even more awesome! An example of how awesome their soundtracks were is he opening song which is Angel of the morning by Juice Newton, it gave a passionate effect while the camera is having a 360 angle. The said soundtrack also showed how Deadpool is really determined to fight his enemies and look for the person he was looking for. Having the soundtrack of that scene really captured a dramatic effect of the film. Bravo!
COSTUME AND MAKEUP: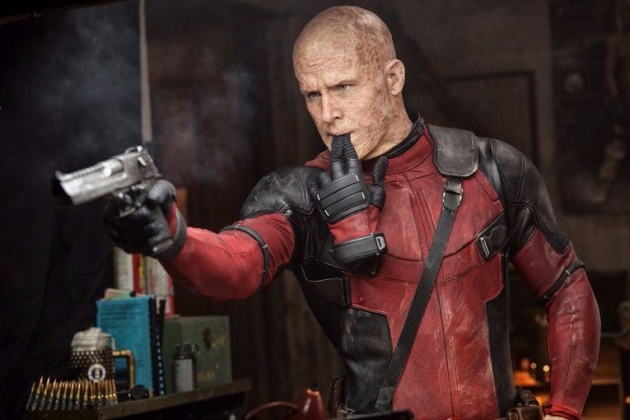 (Image by: www.ign.com)
The costume and make up are also great! The makeup artists really visualized and made Stan Lee's comics into real life! Deadpool's costume really suited him. With regards to the burned skin of Deadpool, it gave a Freddy Krueger effect which was so awesome in a way that the makeup looked realistic. Way to go guys! The costume gave Ryan Reynolds a very muscular body plus, the cloths that were used in the costume really looked like authentic leather was used. The cuts of the costume also gave a great impression.
"Ryan Reynolds' full body makeup took eight hours to apply. Once it was on, he was not able to sit or lie down." — IMDb.com
CINEMATOGRAPHY:
(Image by: Fox)
The cinematography of the movie is great! From the opening scene which showed a 360 angle of the action scene down to the last scene of the movie, it never failed me! The effects of the movie are also great! You cannot tell that it is edited or not and it came to a point where I asked myself, how did the crew of the movie managed to make this movie a wonderful work of art?
ACTING:
(Image by: bustle.com)
The casts in Deadpool really portrayed Stan Lee's imagination. As what I've said earlier, Ryan Reynolds captured the audience's attention with his humorous acting skills. As Deadpool, he acted like a grown man who acts like a child with a great sense of humor. Morena Baccarin portraying Vanessa — Wade Wilson's girlfriend, is also great in Deadpool. She was trying to portray an awesome girlfriend who loves her boyfriend so much and is very supportive to Wade. She managed to pull everything together and acted like she was not in a movie. As for the rest of the casts, they were also as great as Ryan Reynolds for they also portrayed their parts really well except for Gina Carano portraying Angel Dust, she didn't have enough lines to speak. Mostly she stayed quiet and acted as a tough girl in the movie, because of this, Carano didn't fully expressed her character as Angel Dust.
THEME:
Now, this part is a major SPOILER ALERT! So if you guys don't want any spoilers, I suggest you skip this part of the blog or check out my other blogs by clicking this link here.
The theme of the movie is all about perseverance. Yup! It's all about determination baby! In the beginning of the movie, Deadpool advised Dopinder — the taxi driver, that he needs to get his love of his life back and never let go of her or else he will regret it.
"Love is a beautiful thing. When you find it, the whole world tastes like daffodil daydream. So you've got to hold onto love. Tight. And never let go. Don't make the same mistakes I did, got it? Or else the whole world tastes like Mama June after hot yoga." — Deadpool
Next, we can see that Vansessa — Wade Wilson's girlfriend, is determined to fight Wade's illness even if there was no hope of Wade overcoming his sickness. Third, the movie also showed that Wade, having no hope that his cancer will be cured since it was in stage 4, he had the determination to agree and join the secret experiment in which the recruiter promised him that he'll get cured and become a super hero. Even though it was very hard for Wade to leave Vanessa, he left Vanessa for the sake that maybe he'll get cured if he'll join the experiment.
"The worst part about cancer isn't what it does to you, but what it does to the people you love. Who knew if this guy could save my life? And I knew there is one way that I can save hers; Isn't that what superheroes do? " — Deadpool
The list can go on but I don't want to spoil you that much guys, so I'll stop here. (teehee!)
STORYLINE:
Another SPOILER ALERT!!
I'm not really a fan of the storyline of this movie. Basically, the storyline of the said movie is the usual and predictable story of the main character having a rough time and then he made up his mind by doing what is right, he makes his revenge and get back the love of his life and they lived happily ever after, the end. On the other hand, the positive side of the storyline is how Deadpool narrated the story in the movie which is a before and after vice versa narration effect. Even if they have a weak storyline, the narration of the story gave the movie a cool effect that didn't make the story boring at all besides the funny dialogues.
As what I have stated above, there are Pros and Cons in the movie. Pros: the tone of the movie, costume and makeup, music and sound, cinematography, theme and acting. The casts and crew really did a great job doing their work. There are also Cons in the movie which is the lack of dialogue of Gina Carano portraying Angel Dust and the major downfall of the movie, the very predictable storyline. Overall, the hit movie Deadpool is awesome in a way that it is very funny that you ask yourself, what am I watching? Is this a superhero movie or a comedy? I even asked myself, what in the world did the writers, director and the producers ate that they really did a great job in making the audience laugh? The vulgar words and green jokes and scenes also gave a great impression to the audience from ages 18 and above. There are parts of the movie which are very relatable in our daily lives and because of this, the movie made a connection with the audience. Hence the reason why a solid 4 out of 5 stars is what I've rated in the Hit Movie Deadpool (2016). By the way, if you are still wondering why I came up with the title "A different kind of superhero movie", it's because Deadpool is different from others, different in a way that he was breaking the fourth wall in the movie, he doesn't want to be called as a superhero but he is, plus the comedy and the green jokes are all over the movie.
So this is it for now humans!
Since I had so much fun watching the movie, and watching Ryan Reynolds,
I'll just leave this photo for the ladies!!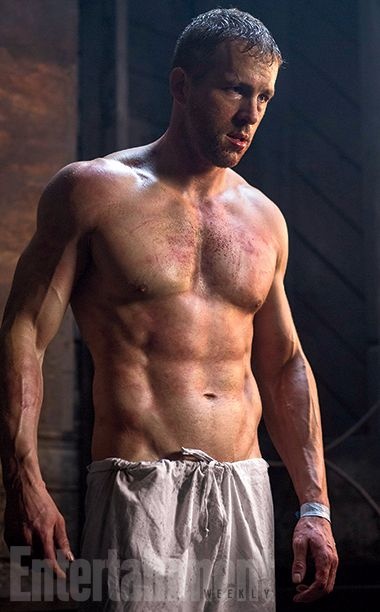 (Image by: Entertainment weekly)
Until my next blog!
TTFN!
Ta! Ta! For! Now!
-WANDERFULSOUL-
COPYRIGHT © 2016 ODETTE BALUYUT. ALL RIGHTS RESERVED.