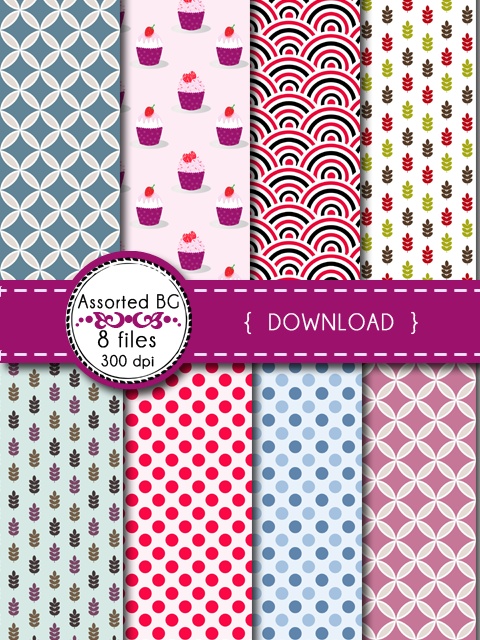 BG is for background and I was into making background images before, I have used a certain Adobe photoshop action trick so I can do make background images quick and easy. Since background images have arts in it which are repetitive, there's a trick in the program which makes it easy for us to repeat certain images inside a palette.
So I had made certain packs or sets of background images, in this pack, it's a combination of polka dots, colored leaves, circular patterns, and cupcakes as well. I made it to be huge enough to be used for tarpaulin designs. I don't have it anymore available in my blog for download but I do still have the certain zip file in my hard drive.
I love designing background images and patterns.
How do you find it?