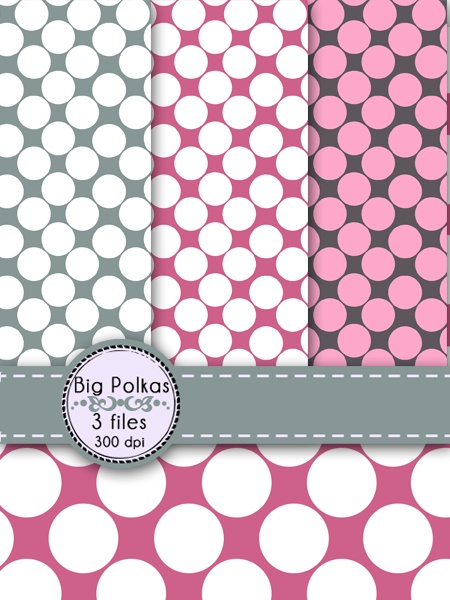 These polka dots images were made years ago when I was so totally into patterns and background images that I can use in my own scrapbook pages as well.
I love polka dots, there's something in them that makes me love them, aside from the fact that they represent money. Teehee.
But anyway, I made three colors of it, pink with white dots, gray with white dots and gray with pink dots. It makes me really smile seeing they are nice and even downloadable for free. I give my scrapbook images, templates, background images and cliparts all for free.