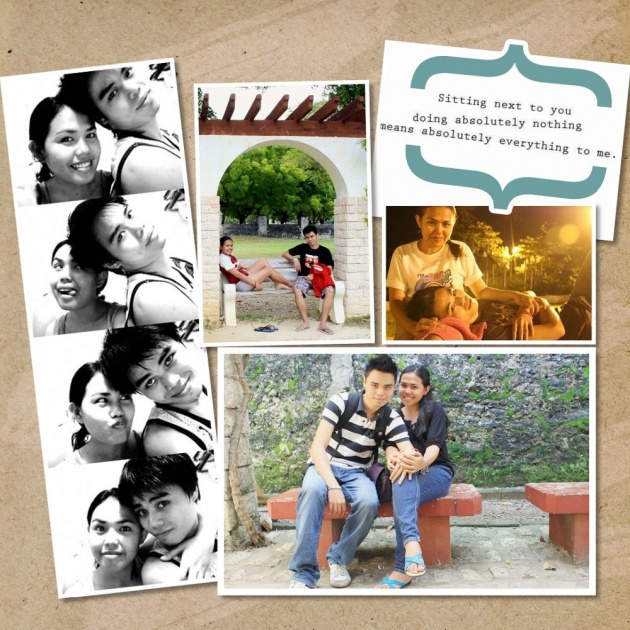 From being scholar-mates, college mates, school mates, project mates, we never thought that we would end up together. Fourth year of college when we decided to work for our commitment to be in a relationship. Six years after, we still got the same feelings whenever we get to see each other.
The quote above just shows that even if we would just sit next to each other, we would still have the best moments of our lives.
"sitting next to you doing absolutely nothing means absolutely everything to me."