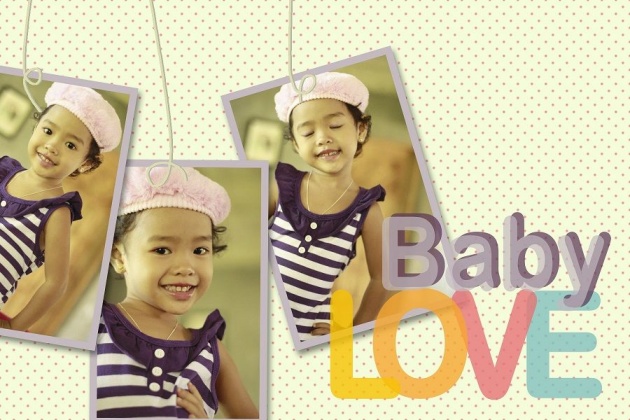 Another old blog post with a simple digital scrapbook made for my baby love, Aiesha Zaila. Check the original post (click here)
Quoting the old post:
Hello everyone! Here's a new entry for July, I seldom post because of work but I was able to make one today because of my little niece's pictures. I had these photos published in my Facebook account before she turned two last February of this year.

Now that I am far from the family, I am missing this little kid. I could not take photographs of her anymore. She started going to school now and I learned from my parents that she has been doing good in school. She's in a private kindergarten school and there are only five of them in the morning class and she has been excelling for the past few weeks of school. I am so proud of my niece.

This lay out is just simple but anyone who have a niece or a daughter can grab this and make one for your lovely one. Have fun!