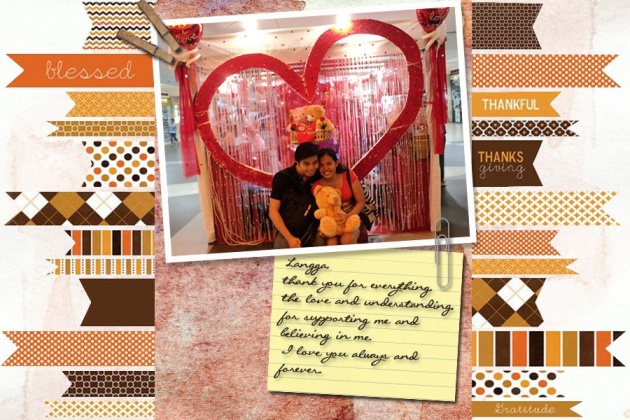 It's been awhile since I had posted something arty. I missed my scrapbook templates so I looked for whatever I can think of and have it posted here in my galleries section. These ones which I had already posted were made just this 2014 while I had my vacation in Bohol. I was super bored because of the slow internet connection and so that I can release that stress, I had to make some scrapbooks instead.
I was able to make four and I will be sharing each of them to you.
The first one here is what I call as Love Clip because there's a love letter which is a short one clipped with the photo of two lovers which in this case was me and my boyfriend. But then again, this is a template so the photo above can be definitely changed to your own preference.
This is just a page which is made of strips of different patterns, then I had placed them in a painted background and yes there are office supplies added as well like the wooden clip and wired ones too!
How do you find it?