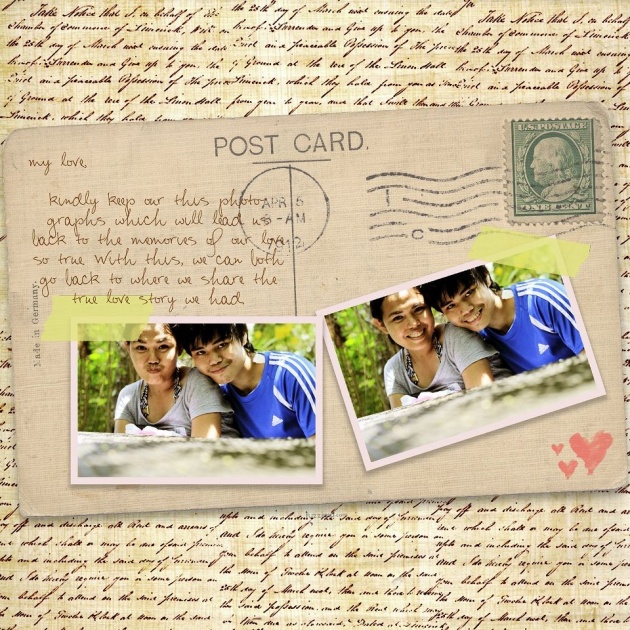 The background image was made from a plain vintage paper added with writing brushes, I love the effects of the brushes though then a post card image I had downloaded from the internet was also used in this. I like the postal stamp included here and I am quite happy with how everything went in this page.
There are additional brushes used here like the yellow tapes used to paste together the photos and the font used here too was selected to look like it was written manually.
Photos here were taken when we had a out of town event together with my previous team.