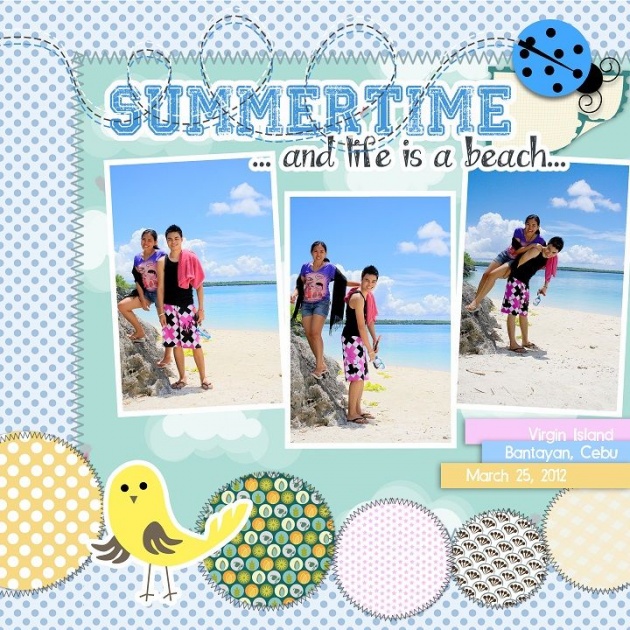 What could be the best get away island in Cebu during summer? I would go to this untouched island of Bantayan, Cebu. Bantayan itself is an island however, there's another island that is just a few minutes away from the main shore of bantayan. The island is called Virgin because it has not been touched, meaning, no electricity, no water supply and it is just an island itself.
So, since we were able to get into that specific island, we deserved to take some photos of us together in that romantic place. Credits to my friends who took these photos.
I made a summer time theme digital scrapbook for it and I guess it is the just suiting for it.