So Bittcoins is really going popular now. Last Year Jan 2013 One Bittcoin cost $ 68 Usd . In dec 2013 Bittcoin prize reach milestone up to over $800 Usd.
Now a days after hacking Bibittcoins site. Bittcoins rates down. Current Price $ 424 Usd. But still is valuable. Bittcoins started over 4 years now.
But Still is popular currency in the market. Currently No.1 virtual currency in the world.
Bittcoins mining is process not easy and it is time consuming & it costing lost.Now a days Bittcoins difficulty is growing if you purchase gh/s mining that will be profitable but it is time consuming.
If you wanna earn free bittcoins easy way the join me. You can earn bittcoins very easily playing games and do other tasks refer peoples. see the proof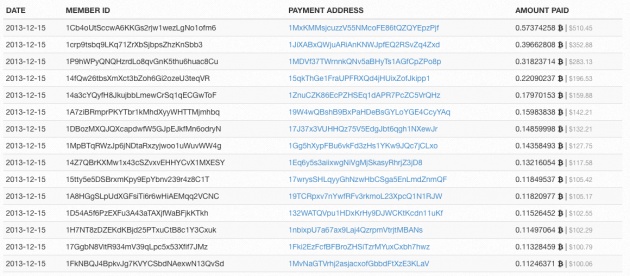 If wanna earn like this then join me.