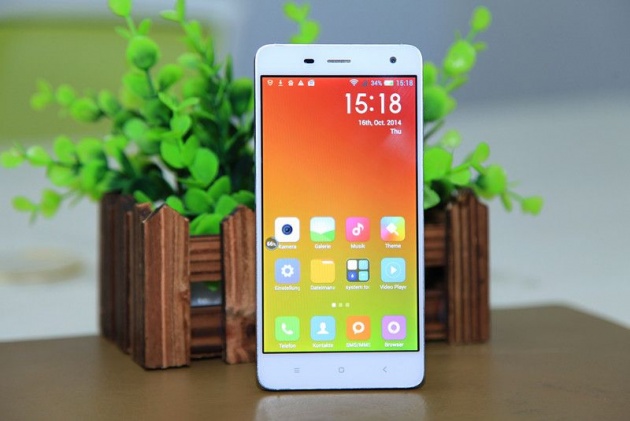 We have seen a number of releases from Doogee lately. Most of its phones come loaded with good specifications and an affordable pricetag which has attracted a lot of local as well as international customers to its smartphones.
Today, we will be reviewing the Doogee DG850 Hitman model, which is actually a Xiaomi Mi4 clone. This puts the device in the same category as the numerous Mi4 clones that have made it to the market recently, which have been capitalizing on the success of the Xiaomi's flagship model.
So, without wasting any more time, lets take a look at what the Doogee DG850 offers to its buyers.
DESIGN
Like always, we start off with the design of the phone. Given that its a Mi4 clone, you don't have to imagine what it will look like. The phone comes with almost the same dimensions as the Mi4 i.e. 139.3 x 68.5 x 8.8mm. You get a metal chassis on the device which makes it look premium and well built like the Xiaomi model. So, if you liked the Mi4, then you will definitely like the new Doogee 850.
On the front, you have the 720p display with the camera and the sensors on top. Below the display lies the three capacitive buttons. On the left side is your volume up and down buttons and the power button, while on the right lies the sim card tray. The back is pretty clean too, with just a camera, LED flash and the Doogee Logo placed at the bottom.
DISPLAY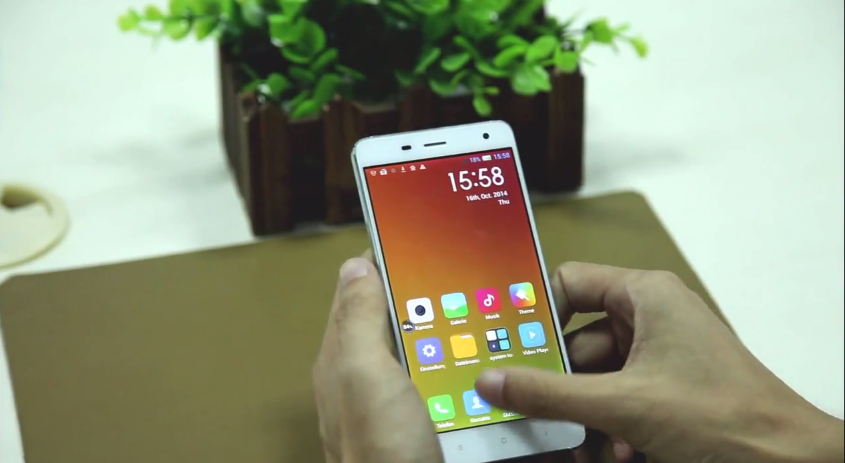 On the front, you have a 5.0 inch IPS display panel with a resolution of 1280 x 720 pixels. This is ofcourse much lower than the 1080p display found on the original Mi4, but we have seen that previous Doogee phones with 720p displays have been quite clear and bright, so we expect this too to be good enough for your daily use.
HARDWARE AND PERFORMANCE
Coming to the hardware, the phone sports the MT6582 Quad Core processor clocked at 1.3GHz. Doogee has always used Mediatek chipsets on their phones to keep its price down, hence its not surprising to see this chipset on the device. However, we would have loved a better processor, especially when a similar Mi4 clone like the Elephone P4000 comes with an Octa Core processor clocked at 1.7Ghz.
There's 1GB RAM onboard, which should be enough for basic multitasking along with 16GB internal storage which can be expanded via a MicroSD card.
Given the Quad core processor and 1GB RAM, performance should be good. We don't expect out of the ordinary results, but earlier Doogee models have performed quite satisfactorily, so we expect the same from Doogee DG850.
CAMERA
You don't buy a Chinese phone like Doogee for its camera, but recently manufacturers have been paying some attention on the camera quality, which means you should be able to click decent pictures from its 8MP rear camera. On the front, you have a 2MP sensor, which should just be enough for regular video calls and selfies.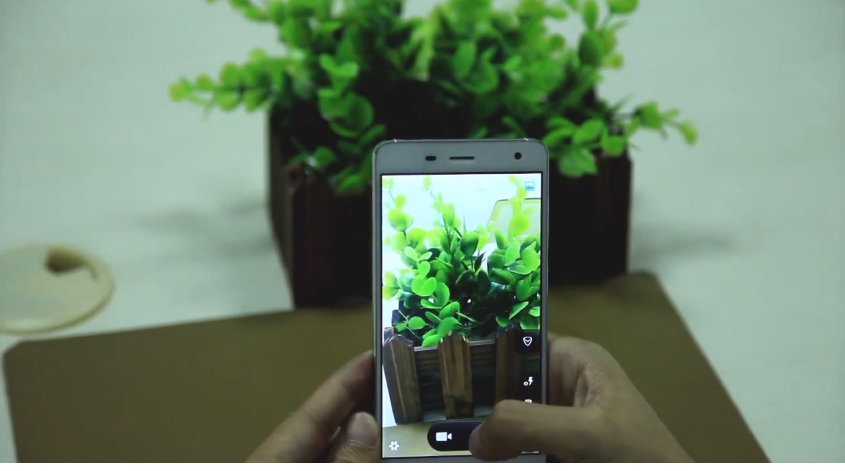 As mentioned above, the camera should be enough for your daily use, but don't expect extra ordinary results from it. Like most other cameras out there, the performance outdoors in bright sunlight was pretty good. Pictures captured were clear and rich in colors and even if the sensor is just of 8MP, its enough for outdoor capture.
However, things are not that good when it comes to moving pictures and low light. The camera failed to focus on fast moving objects which resulted in blurry images and the night time pictures were unclear.
Still, Doogee DG850′s camera performs at par with other competitors in the market, so we are not complaining.
BATTERY
This is one area where we were disappointed with the new Doogee DG850. It comes with a 2,500 mAh battery which is actually small for a phone of this size. The 5 inch screen will squeeze a lot of charge from the battery quite fast, which means it may not even make it till the end of the day. Unfortunately, we haven't yet tested the device for its battery, so we can't confirm exactly how long will it last. But we will update more details pretty soon.
SOFTWARE
The device runs on Android 4.4 Kitkat, which has become the standard among all smartphones released these days.
Like all other Doogee models, the DG850 Hitman also comes with a range of gesture features to unlock and open up apps. For example, you can go to the music player just by drawing the letter 'M' on the screen when its off , drawing 'O' for calls and 'E' for the browser. You can even unlock the device when its display is turned off with just a slide up on the screen as shown above.
The UI looks responsive and intuitive, and for a Quad Core processor, it scored around 19,250 in the AnTuTu benchmark rating which makes its performance even better than Samsung's Galaxy S3 flagship.
You also get a rear touch panel, which is once again common in recent Doogee phones along with an IR remote control.
VERDICT
The phone has all the features that you would like in a mid range smartphone. It comes with premium looks, a decent processor and camera along with some innovative software features. The only major flaw that we could find was its battery, but that's actually a problem with most Android phones these days. So, better carry a charger with you all the time, or an external battery pack like Xiaomi's 16000 mAh battery pack that we reviewed a few days earlier.
So, overall, we like the device. We like the smooth Mi4 like finish which makes the device look premium even though its cheap to buy. Other than its metal chassis, there's nothing extraordinary about the phone but then, when you are paying less than $140 for a device, what more do you want.
Hence, we think the new Doogee DG850 Hitman is a bargain. What about you?
The device is currently available to presale from lightinthebox for $139.99.