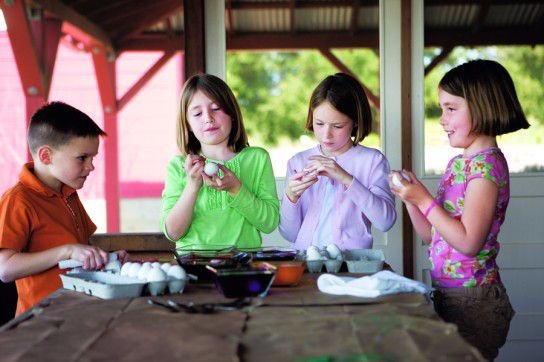 For Easter this year, we turned to Maria Helm Sinskey, along with her daughters and their friends, to help us create something a little extra special: naturally dyed Easter eggs. Author of Family Meals, Maria is a devoted mother, noted chef, and Culinary Director at her family's winery, Robert Sinskey Vineyards, in Napa Valley, California. She believes strongly in the importance of the family table and eating locally and organically.
These jewel-colored eggs are so beautiful that we often have egg dyeing get-togethers with our friends and their kids to make them. And you don't have to rely on commercial products to create them, either. Your refrigerator and pantry hold a cornucopia of fruits, vegetables, and spices that can be turned into a rainbow of distinctive dyes.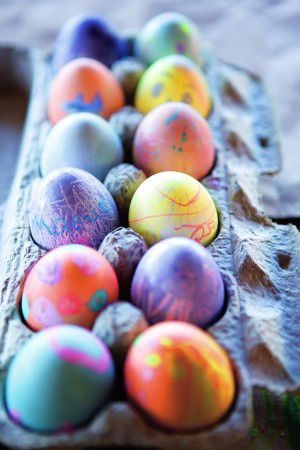 You will need patience to produce intensely colored eggs with natural dyes, however. They act more slowly than commercial products, so you need to drop the eggs into the dye and then find an activity to keep everyone busy while the egg shells absorb the color. The first time we made these, my daughters couldn't resist hanging over the bowls of dye and rolling the eggs around, so their hands ended up as dyed as the eggs.