Enter at Yoki's Farm Tagaytay
What's up guys?! It's been a while since I've blogged and I still need to finish a few stuff (that happened last year); our trip to Yoki's Farm's one of them.
Winding Trip
After having late breakfast at Charito, we have a vacant slot in our itinerary because the primary plan was to visit the glass museum. My other cousin didn't want to go there so I've suggested that we go to Yoki's Farm.
We first went to Mahogany Market because we would pass this wet market before the farm. Mind you, the route wasn't really tourist-friendly. Lucky for us, there was Waze and other passerbys so we managed to get there before our tummy grumbled again.
A Little Something About Yoki's Farm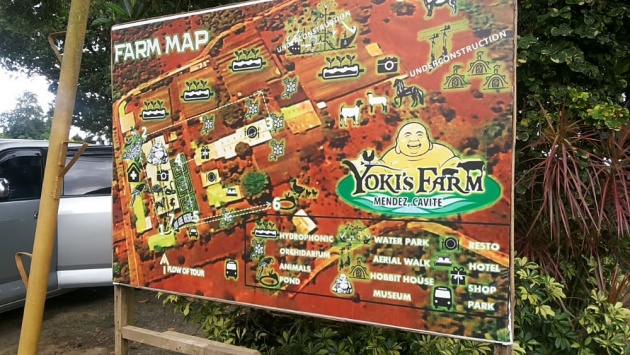 Yoki's Farm map. Photo credit: lapiz-lazuli
I thought Yoki's Farm was a dairy farm so I was hoping to buy white goat cheese as souvenir, but when we asked the guard he told us that they don't sell stuff like that. From an excerpt in their facebook page, Yoki's farm is:
Founded in 1996, Yoki's Farm provides a farm experience for family and friends like no other. We are an orchidarium, hydrophonics farm, museum, and zoo.

- from Yoki's Farm's Facebook page
Video credit:
lapiz-lazuli
via
bitlanders.com
I've talked to our guide (every group had a guide) and she told us that Yoki is the nickname of the Chinese owner, and if I remember correctly, is surnamed Co, which is a typical Chinese surname. He/she is an animal lover and an avid collector of artifacts so he/she came up with this attraction to showcase his collections. It is anything but humble as the farm houses hard to obtain animals (like eagle and cassowary).
Hydroponics Garden
I'd first tackle this section of the farm eventhough when you visit, you'll be welcomed by various reptiles and birds.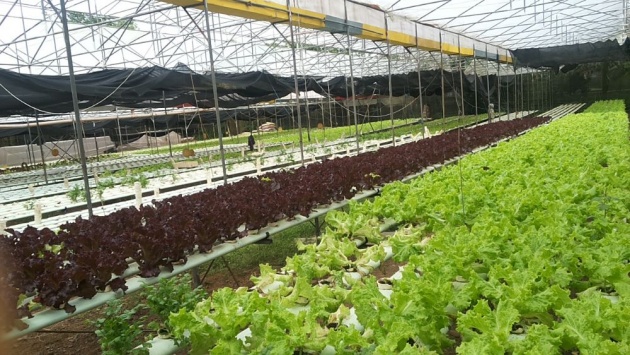 Photo credit: lapiz-lazuli
Their hydroponics farm is really well taken cared of, with different greenhouses for each stage of the plants' development. I don't know much about planting, but as I observed, they utilize a customized irrigation system as vegetation isn't planted in soil (but on a specialized media and running water). They have a built-in generator for this watering mechanism, so the plants won't succumb to withering in case there's power outage.
I noticed that the greenhouse's flooring were covered in rice husks. The guide explained that it was to keep other microorganisms and weeds from growing inside the greenhouse, as they would destroy their crops. Oh, and their greenhouses weren't really made of glass, but of chicken wire.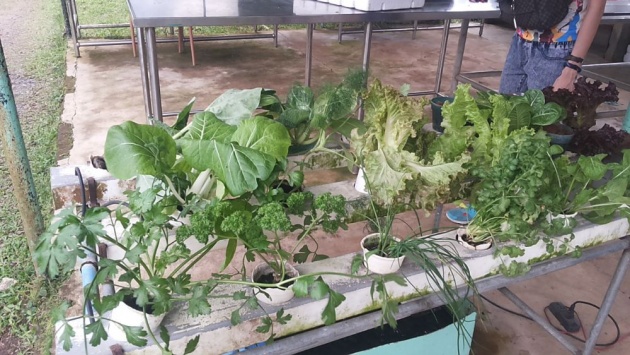 Plants species in the farm. Photo credit: lapiz-lazuli
They have a tent where they show all the types of plants they grow in their farm. The types of plants seen are usually herbs like dill and lettuces and also cabbages like kale. I bought a few stalks of kale just to try it out as I've heard much of it from vegans and because it was pretty cheap at Yoki's. It tasted awful, as expected, but hey, it's healthy and packed with protein!
Orchidarium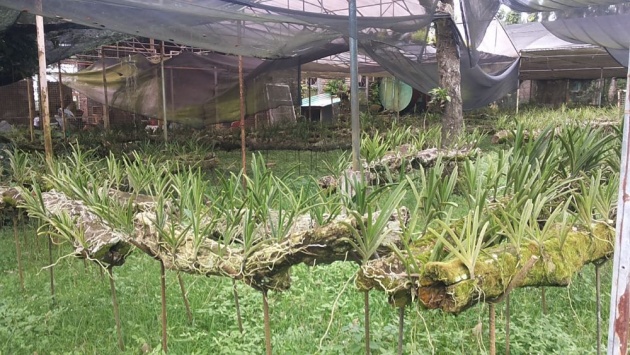 Photo credit: lapiz-lazuli
There was also an orchidarium but they're still propagating their collection. I asked for a cattleya, and the guide told us they have one, but it was a bit far from our location so we didn't bother to take a look.
Zoo
There were a couple of tortoises at the foot of the entrance, where they freely roam around an area. I thought they were sculptures but one suddenly moved so I was a bit ecstatic. There were also cockatoos and parrots on each corner of the true entrance and they were all uncaged and unshackled. They seem to be contented on lounging around dead tree branches and not flying away. There was also a phython at the waiting area, but we didn't bother to take a peek of it in its cage.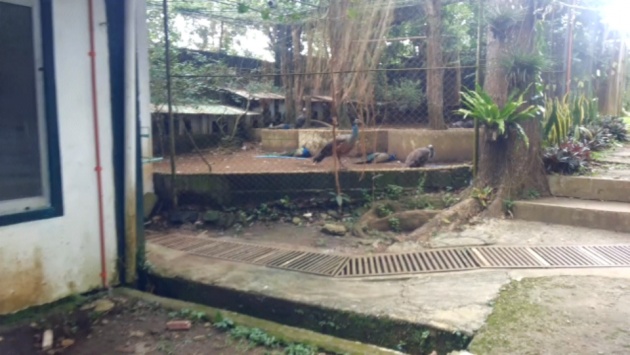 Peafowls. Photo credit: lapiz-lazuli
When you enter the farm, you'll be welcomed by their aviary. There were all sorts of birds like eagles, parrots, and peafowl, among others. You will see their largest and more-than-century-old tortoise roaming freely at the aviary. The zoo partially ends here and the hydroponics farm visit followed.
After your visit to the farm, the guide will lead you to a large area, which was still under construction, but you can view the animals. You will see a couple of young ostriches, rhea, cassowary, goats, and a few zebras.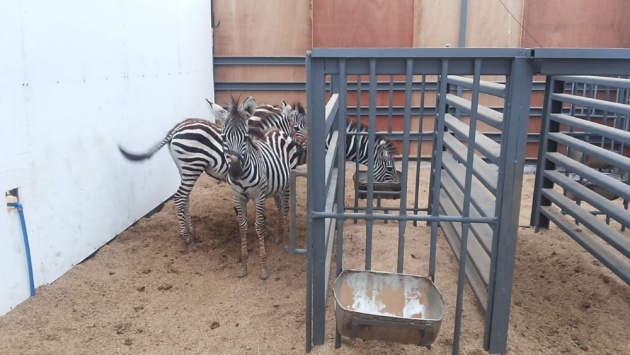 Young zebras. Photo credit: lapiz-lazuli
The guide told us that zebras are prone to depression when they feel loneliness and would bang their heads to a wall until they die. That's why they're in a group.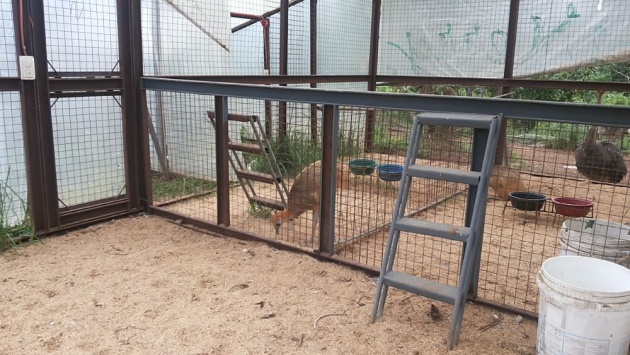 Young cassowary. Photo credit: lapiz-lazuli
I was shocked to know that they have a cassowary, although theirs was still young and didn't look hostile. Just google about this bird and you might want to guard yourself from one. They also have a rhea bird which looked calm. The guide said all the animals they import are trained and a bit tame...
Ostrich. Video credit: lapiz-lazuli via bitlanders.com
We were exiting the future zoo area and a curious ostrich followed us. The guide told us not to panic or run, else the ostrich will give chase, which is a worst case scenario. I was a bit trembling because it was walking towards my side. Luckily, we managed to exit the gate and lock it. It was still tailing us but it just seemed excited to see new faces.
Museum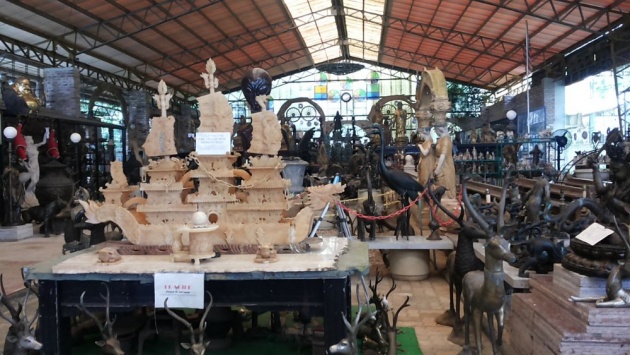 Photo credit: lapiz-lazuli
After seeing the plants and animals, we were led to a mini museum. When you enter at the true entrance (more like an entrance after the frontyard), you will see a very big buddha statue standing several meters at the middle. Behind it was Yoki's museum. It's barred and you can only enter if you have a guide with you. It's a coveted room because among their collection is a ship sculpture made of precious stones.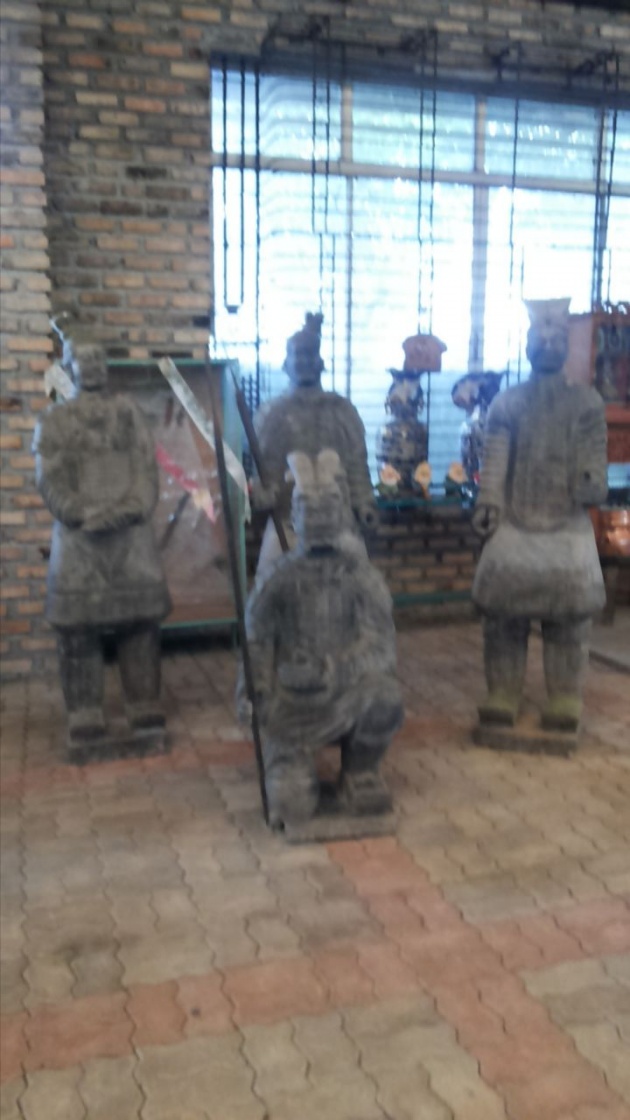 Tomb soldiers. Photo credit: lapiz-lazuli (sorry for the quality)
There were also all sorts of artifacts (replicas) which are mostly from Asia, some from Africa (Egypt). They even have the Terracotta Army of China (tomb soldiers), but I think they were replicas.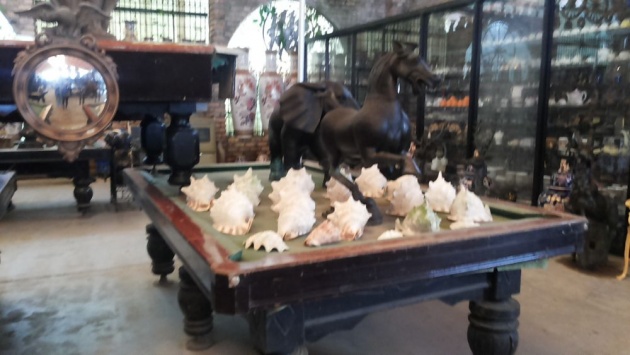 Photo credit: lapiz-lazuli
The room was a bit crowded so be careful prancing around or you might break something precious. There were many procelain jars and other stuff you don't want breaking.
Kinda enjoyed visiting Yoki's Farm, but I wished they have more to offer.
Disclaimer: Pictures, videos and write-up are originally made by lapiz-lazuli, unless otherwise stated. Views and opinions in this blog post are truthful but subjective and are not influenced by sponsorship of any sort.