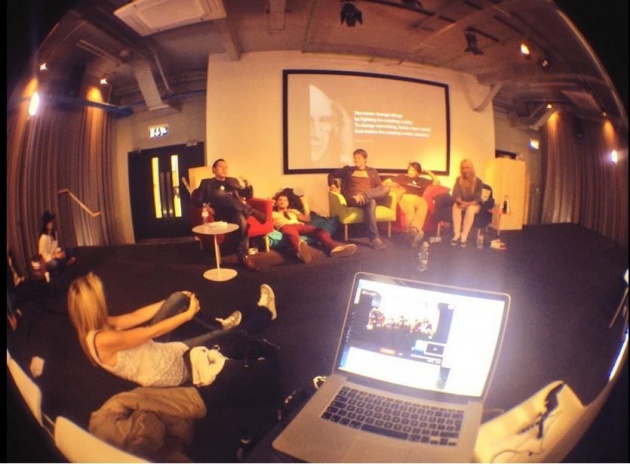 Photo by Chris Ellis
"Ethereum, the law, contracts and personal freedom" - Special presentation followed by a panel of thought leaders in the field.
A great networking session 100+ guests, and some of the brightest Blockchainers world wide:
Ethereum CCO and Founder of the world's first crypto consultancy, Ursium.
She's known to say that she's in a love affair with private property, the free-market, non-aggression, self-ownership, and freedom. Oh, and her bitcoin address ends with "FU," which is quite telling.
Taaki is best known as a Bitcoin project developer and for pioneering many open source projects. Forbes listed Taaki in their top 30 entrepreneurs of 2014.
Researcher on the Ethereum PoW algorythm candidate, thought leader on ASIC-hard PoW, reputation systems, incentivized file-sharing, as well as the incentivization layer for the semantic web project, Cryptoswartz - ()
Bitcoin Core developer and Dark Wallet Chief Scientist Peter Todd