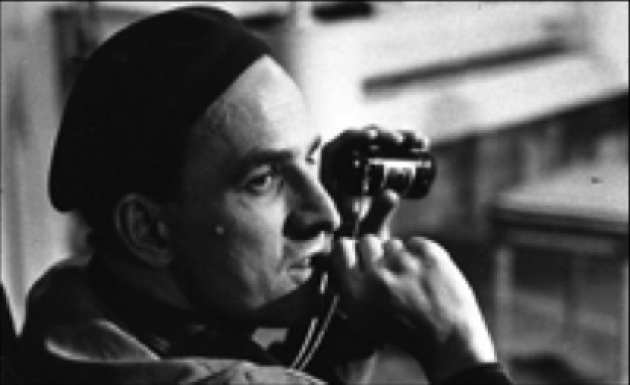 Bergman Collection
There are a lot of buried treasures out there I am sure…some there on an island called Faro, where Ingmar Bergman spent his final years. He was an avid film collector besides being a great filmmaker. He had a collection of 1500 titles all organized alphabetically. Imagine Michael Douglas' surprise when on a tour of the property he found his film WALL STREET as part of the collection. Besides the 1500 organized titles there are several thousand videos, films, etc. that are not catalogued. Now a couple of Swedish film critics and  a journalist are going through them and creating a series for Swedish television, and I would bet it makes its way across the Atlantic. The creators of the show say it will look at the genius of Bergman and also portraits of great filmmakers.
Bergman's collection of films comprised of filmmakers you would expect to find, Tarkovsky, Bunuel, Truffaut, Woody Allen, Lars Von Trier, Martin Scorsese and others. But also the unexpected films like THE BLUES BROTHERS, JURASSIC PART and GHOSTBUSTERS.
Legendary Filmmaker Passes Away
Claude Miller, a French director best known for discovering young actress Charlotte Gainsbourg (currently on Eurocinema in PERSECUTION) in the 1985 film "La Petite Voleuse", has died at the age of 70 after a long illness, one of his production companies said on Thursday.
A student of "Nouvelle Vague" directors Robert Bresson, Jean-Luc Godard and Francois Truffaut, Miller carried their artistic approach into the 21st century, writing, directing and producing dozens of films.
Miller, the son of a movie theatre employee in Paris, started his career in the 1960s as an assistant director for Marcel Carme and released his first feature film, "The Best Way to Walk", in 1976
In France, Miller is best remembered for revealing Gainsbourg, then aged 17, as a compulsive teenaged thief in "La Petite Voleuse", as well as his 1981 film "Garde a vue", which won Cesar awards for Best Writing, Best Actor and Best Supporting Actor.
"A true humanist, Claude Miller managed to reconcile both the public and critics around his works, which explored the human soul in a careful, anxious but benevolent way," the Elysee presidential palace said in a statement.
http://www.youtube.com/watch?v=T7-WJjOmCXE
FILMS COMING THIS MONTH:
INTOUCHABLES, with Francois Cluzet, opening in limited release in the US and in Taiwan, Hong Kong, Japan and South Korea soon:
http://www.youtube.com/watch?v=olhg1suvE60
MONSIEUR LAZHAR, a French-Canadian film nominated for an Oscar this past year is opening throughout the US at the end of April and coming to Japan soon.
Please subscrible Hello Hollywood's web TV for more entertianment insights.
About Metan Development Group
Metan Development Group (Metan) is a multi-media company focused on delivering Western entertainment content to China, and conversely, producing and exporting high-quality content in China to be sold and distributed internationally. The company's focus lies particularly with the young urban Chinese audience—the fastest growing consumer market in the world. Metan Development Group provides global brands the opportunity to engage the Chinese consumer on a variety of platforms including television, film, the Internet and digital mobile devices. Aside from the company's work in exposing China to a world of multi-faceted content, Metan Development Group also leverages its network resources and far-reaching strategic relationships in the US and Europe to drive Chinese culture to more places and more audiences around the world in every possible form and format.
Metan currently has offices in Los Angeles and Beijing, with plans to open a Shanghai office in late 2011.
Follow us on Facebook