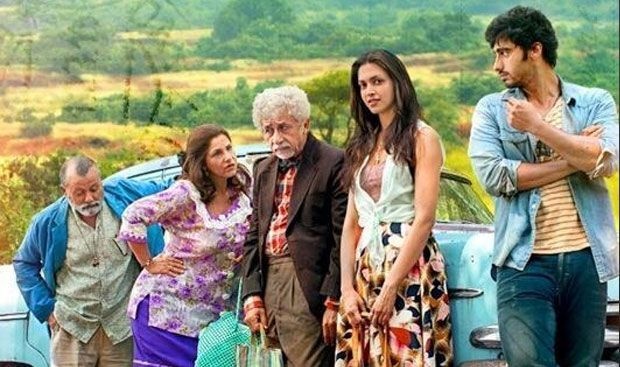 Deepika Padukone's Finding Fanny, which has just being released in the big screen, is creating quite a market for itself among all sorts of audience. As the viewers love the journey of Finding Fanny Fernandes along with the veteran actors of Bollywood, who are a bunch of oddballs in this movie, with not a single similarity with each other, Finding Fanny is performing exceptionally well in the box office.
Even though the budget of the movie was not very high and was quite moderate in nature still the buzz and attention it is getting from people, from all around the country is quite spectacular. Two main factors which add to the charm of the movie is, first and foremost, the amazing cast and the second is the story of Finding Fanny. The combination of the present day actors such as Deepika and Arjun with the evergreen acting professionals of the Bollywood industry such as Naseeruddin Shah, Dimpal Kapadia and Pankaj Kapoor is a delight to watch.
The second part which grabs more attention and eagerness of the people is the plot of the movie. The trip taken by an old postman named Ferdie (played by Naseeruddin Shah) to find the love of his life, Stefanie Fernandes whose character is played by Anjali Patil, along with all the other eccentric characters who join him in this 'searching for Fanny' journey.
This plot guarantees you comedy along with drama and also romance, isn't it? To be honest, it is a love story but with a twist where at the end each character of this story will find happiness and peace with each other, even though each one of them is crazy and different in their own way.
Finding Fanny got an outstanding five million viewers on Youtube when its trailer was released which was a sign that this movie will perform quite well in Bollywood. Also with the Deepike and Ranveer romantic relationship being all over the news, the special appearance of Ranveer, getting married to Deepika, makes this movie more irresistible to the movie addicts.