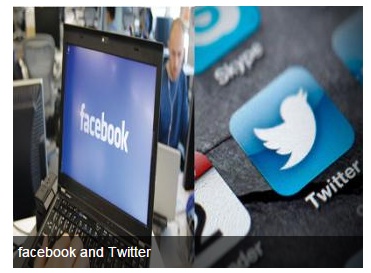 Social networking giants Facebook and Twitter have not removed hundreds of inflammatory Islamophobic postings despite being alerted by anti-racism groups, The Independent reported.

In the the aftermath of the Rotherham sex-abuse scandal and the murder of British hostages held by the Sunni radical group Islamic State (IS), the number of hate messages targeting Muslims have gone up significantly in recent months.

Over the past four months, anti-racism groups have brought dozens of accounts and hundreds of such messages to the attention of the social-media companies.
"But despite this most of the accounts reported are still easily accessible," the report added.
"It is morally unacceptable that social media platforms like Facebook and Twitter socially engineer what is right and wrong to say in our society, when they leave up inflammatory, highly socially divisive and openly bigoted views," Fiyaz Mughal, director of Faith Matters, an interfaith organisation, which runs a helpline called Tell MAMA, was quoted as saying.
In its response, Facebook said it had to "strike the right balance" between freedom of expression and maintaining "a safe and trusted environment".
The spokeswoman of the company also added that Facebook removes "any content reported to us that directly attacks others based on their race, ethnicity, national origin, religion, sex, gender, sexual orientation, disability or medical condition".
Twitter said it prohibits threats of violence and reviews all content that is reported for breaking its rules.