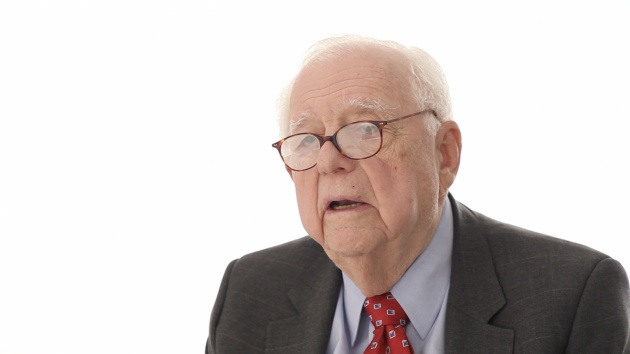 As part of the Conversations with Giants in Medicine video series produced in collaboration with the Journal of Clinical Investigation, we had the pleasure today to host Dr. Eugene Braunwald for an interview in our studio.
Dr. Braunwald is often referred to as the father of modern cardiology, as his work has brought considerable knowledge to heart disease research. He was the first cardiologist elected to the National Academy of Sciences. The living Nobel Prize winners in medicine have voted him as "the person who has contributed the most to cardiology in recent years." After serving at the National Institutes of Health, he served as Chairman of the Department of Medicine for 28 years, the first 4 at the University of California in San Diego and the next 24 at Harvard Medical School.
Dr Braunwald joined Dr. Ushma Neill, JCI's Editor-at-Large, on camera to talk about his studies and career in medicine.
The inspiring interview video will be online soon on the JCI Web TV, which showcases interviews with Nobel Prize winners and other scientists.