I love Pretoria! I've lived here for most of my life. It is calmer and more relaxed than Johannesburg, even though its practically next to each other. Some people prefer Johannesburg, the buzzing hub, but it is too much for me. It is, however, where most of the production companies are, and they shoot in and around it. People in Pretoria doesn't know much about filming and rarely get any of the action.
Then there is THE PLACE which people rave about, the beauty, the lifestyle, the attractions and the film community. Cape Town. Only recently I went to Cape Town for a shoot. I didn't really expect much. I was more focused on the shoot with the little time we had, and concerned about how we are going to shoot in an unknown city. When we got there, it was late and I was so nauseous due to the air travel. I think the pilot was trying to fly with is feet... So only the next day could I see Cape Town for what it was. And boy, was it beautiful! The sea, the beaches, and Table Mountain! We saw it all in the most beautiful month of the year! As we drove around, we saw film production after film production after film production. There were so many film trucks at one location that we felt so small and a bit intimidated, (actually a lot...) but we'll get there!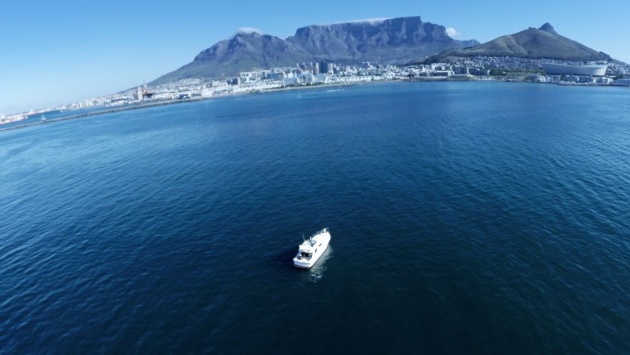 Eventually when we settled in, we started Googling for film equipment. There were so many for us to pick and choose from and get the best price. Everyone in Cape Town is super friendly and helpful, even the bus driver struck up a conversation when he heard our accents. Many of the companies even gave us advice on how things work. It was like everyone wanted us to succeed. We got our cast, crew, equipment and filming permits easily with everyone's support.
In Pretoria we can get away without filming permits and ask for favours regarding some locations, cast, crew wardrobe, etc., but in Cape Town they are much more clued up. Even people not in the filming industry know how it works and will ask a fee. No problem, but if you're on a tight budget, every cent counts! Luckily everyone is so nice there, so you might even get away with a few things if you play the low budget independent film card. (Ours is so worn out already!)
Then again, just to get permission to film at a location in Pretoria is such a drag. Many people have never been in contact, or even less, approached by a film company, asking them to use their premises. Explaining why you want to shoot there, what is the image going along with it and what exactly you need from them are understandable, but you realize you are not in a filming community when you have to explain: "What is a 'short film'?"