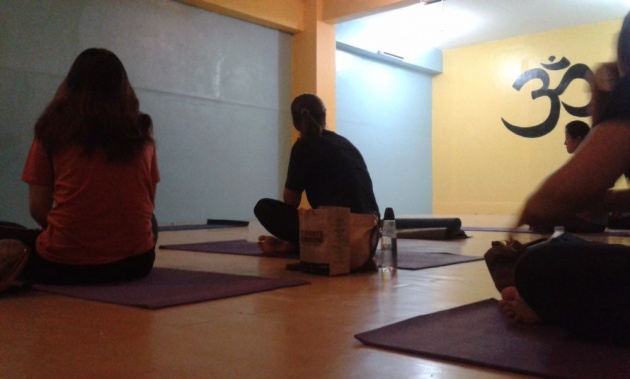 Got a spare time to do yoga last Saturday as I was alone at home. Hubby went home to the province because he was given a two day vacation by their client due to a certain period wherein he had rendered an overtime on a Saturday. That has been weeks ago and since it was a holiday on Thursday last week, he decided to go hime to the province. My nibbling was in Cebu at that time looking for some place to work during the sem break but since she couldn't find one, she as well decided to go home back to Bohol.

So yes I was alone and then I thought that I should go for a jog somewhere but the problem is that I will have to travel to get to a jogging place and I don't want to do that when my husband is not around. I then realized that I had been longing to try yoga.

There have been yoga enthusiasts whom I have seen on Facebook and they shared that there's a yoga establishment which is just around my area. I walked towards it and found myself in a dark blue legging, a lose T-shirt and is ready to take the challenge.

I thought doing it is very easy task but it isn't. My body hurt the day after that so I definitely salute all the yogis out there.