Hey guys I am back very soon well the idea of writing on Pakistan's political instability comes into mind due to the warm news about politics in Pakistan and by harsh dialogue used by both the government officials and the opposition leaders. Well politics and leaders are the back of the country. And in Pakistan politics is a major critic point now a days among Pakistan's people.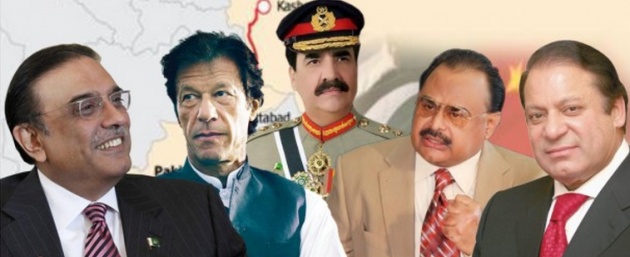 Source: Pakistantv
What Politics is?
The happenings connected with the governance of a country or a state, particularly the argument between parties devising power or in simple words the affairs of the state.
So politics is a phenomena used for the parties in a country having power to convince people on their side. Usually there are two main parties in power in any country like in US there are two parties in power Democratic Party and Republican Party. The most recent President is from Democratic Party and that is Barack Obama.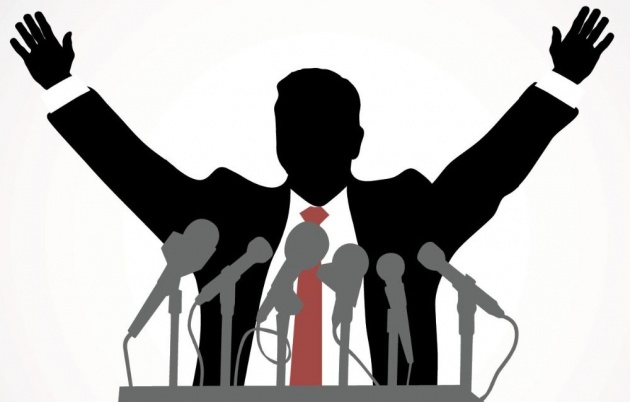 Source: Betanews
History of politics in Pakistan:
In 1947 when the British Government decide to bifurcate Hindustan into two major holdings of country by name of Pakistan for Muslims and India for Hindus. Founder of Pakistan respected Quaid-e-Azam was declared first governor general of Pakistan and same was died in 1948 by stroke that was a black day for Pakistan as a great leader leaves Pakistan in that position where country needed him most however Khuwaja Nazimuddin was declared second governor of Pakistan. Party formed in the name of Quaid-e-Azam is PML-Q Pakistan Muslin League Quaid. After dispute for Kashmir possession in 1958 first Martial Law was imposed by General Muhammad Azam Khan. Then after first war 1965 in 70's the leadership was taken by Zulfiqar Ali Bhutto founder of Pakistan People's Party then the democratic era starts of Pakistan. Zulfiqar Ali Bhutto was very aggressive politicians he starts to increase financial state of country and also started to work on nuclear weapons however the good days not lasted for long and again in 1978 Martial Law imposed by General Zia and take the leadership of the country. Zulfiqar Ali Bhutto Hanged to Death for his policies that was politics when a great leader hanged to death in fake case. General Zia was the founder of PML and after the death of Zia Ul Haq in 1988 PML-N was leaded by Sharif brothers and named as Pakistan Muslim League Nawaz. After 80's the era of politics rises when PML-N, PML-Q and PPP parties comes into power. After that politics becomes very complicated when for the first time Nawaz Sharif was elected as Prime Minister and till now Nawaz Sharif Selected thrice time as the prime minister of the country. Then Musharraf removes Nawaz and supported PML-Q after PML-Q Pakistan People's Party comes into power and Benazir Bhutto takes oath as first women Prime Minister of Pakistan the decided time for ruling was 5 years after election but can hardly done by any party. And till current position we are still surrounded by the same persons and parties to take leadership of Pakistan.
Short cartoons made history shared from youtube
Politics in Pakistan:
The standard of politics is different in Pakistan as in Pakistan there are different parties which have power in different areas like province wise the power also shuffles from one party to another. This is due to the illiteracy in backward area as they trust on capitalist and land lords of the era.
However I am sharing the names of the parties which are in power area wise in Pakistan.
Pakistan Muslim League Noon (PML-N) holds great power in Punjab province. And also currently holds maximum seats in national assembly Prime Minister of Pakistan is Nawaz Sharif chairman of PML-N and President of Pakistan is also elected by same party named Mamnoon Hussain.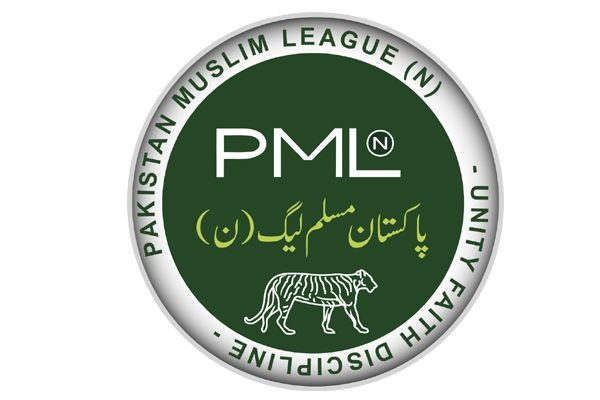 Source: brecorder
Here is the opposition party which comes with a great power from recent election and that is Pakistan Tehreek-e-Insaf (PTI for short) Chairman of PTI is the former cricketer of Pakistan cricket team Imran Khan. PTI holds more seats in Khyber Pakhtunkhwa (KPK) province and also hold provincial government tag there. Chief Minister of KPK is Parvez Khattak.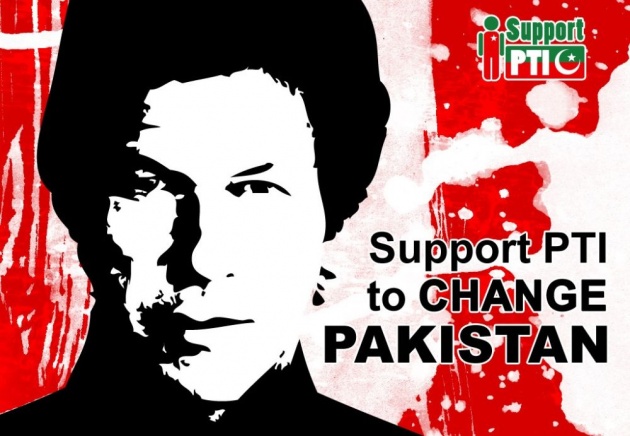 Source: Kausarbilal.com
Third most powerful party is Pakistan People's Party (PPP) now a days chairperson of Pakistan People's Party is Bilawal Bhutto Zardari son of former Prime Minister Benazir Bhutto. This party holds its power in Interior Sindh and Balochistan. However PPP was the most liked and rising political party of Pakistan but from recent some years due to immense corruption and bad governance PPP fan decreasing day by day.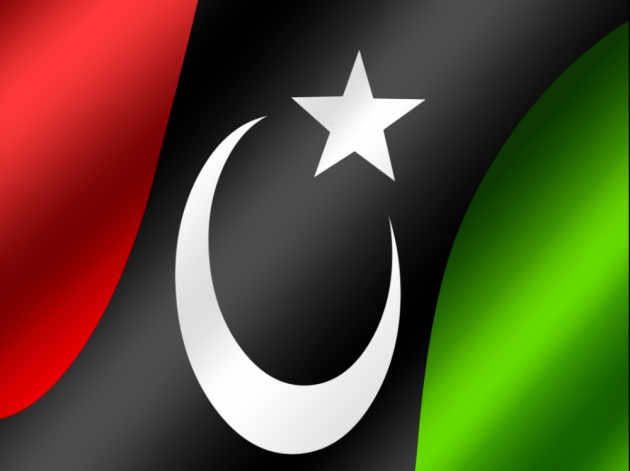 Flag of PPP Source: twimg
Fourth party is Muttahida Qaumi Movement (MQM) which is strong in Karachi and its adjacent areas. Chairman of MQM is Altaf Hussain living and operating the Party from London. Entrance of Altaf Hussain is prohibited in Pakistan by Law but he still ruling a major area of Pakistan by his officials working in Pakistan.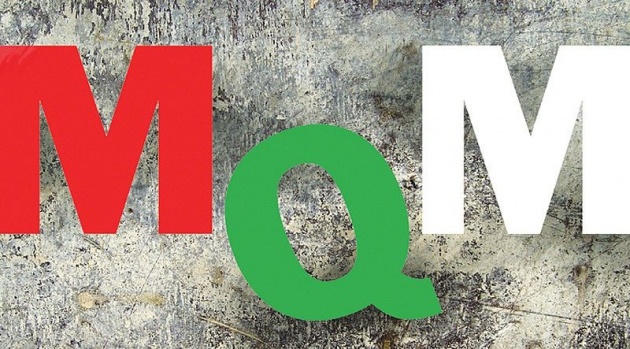 Source: Dawn.com
There are also small parties working in batches like Pakistan Muslim League Q, Pakistan Awami Tehreek, Jamiat Ulema-e-Islam (F), Pakistan Sunni Tehreek and some candidates also appears as independent candidate in election by their power in elected area.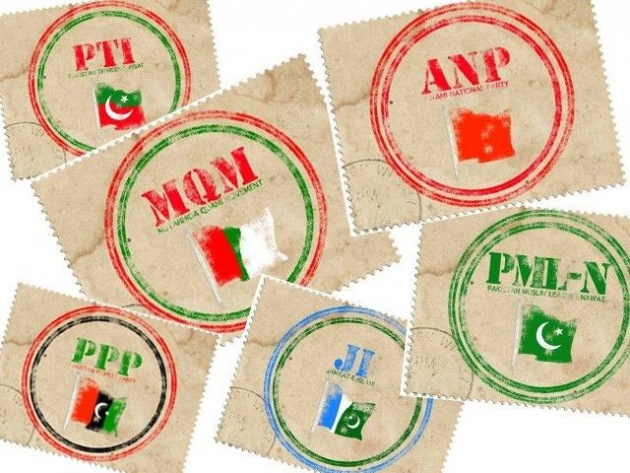 Different Icons of Political Parties Source: tribune.com.pk
Pakistan's Current political affairs:
Well from 1960 to 2000 Pakistan's politics power shuffles on yearly basis no one stand consistent and perform good for country however Nawaz brothers are well known for making infra-structure better and in bringing foreign investment in Pakistan. But from 2000 and onward the view of Pakistan people about politics and parties changed well enough. As selected same persons and party again and again doesn't helping the country so why should we vote for the change. So currently the topic politics and parties becomes very crucial in Pakistan as two major power holding parties playing politics with one another. PML-N party in power and also holds Federal government leadership and other party PTI by famous personality Imran Khan also picking power from recent some years and liked among the youth is sitting in opposition.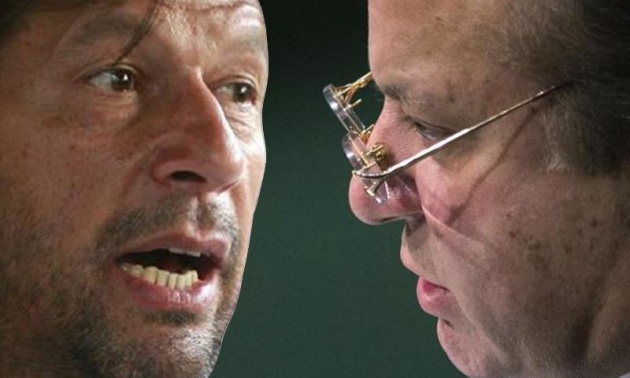 Imran Khan PTI VS Nawaz Sharif PML-N Source: dawn.com
Party diversification and popularity of PTI:
Before 2008 Pakistan Tehreek E Insaf was considered as small party but due to Imran Khan's work for the country without being in Power and bad performance by other parties on consistent basis the thinking of people of Pakistan changed to vote for PTI as PTI motto is
"Vote for Change"
PTI Chairman taking against corruption source: Youtube
Before PTI, Pakistan People's Party and Pakistan Muslim League Nawaz was the two major parties having power. But Pakistan Tehreek E Insaf in recent elections 2013 has emerged as second highest voted party. Party is gaining power by every coming day due to the emotional speeches given by the Chairman of PTI Imran Khan. Motive of Imran is simple and straight that provide food, education, home, health facilities and jobs to poor. And as he never been in government so common people thinks to give him a chance as his professional background is clean and very aggressive. Imran khan placing jamboree at different places saying no to corruption and save the Pakistan. Because due to geographical placement Pakistan is very famous and could be healthy trader in all over the Asia and also connect many countries via sea port. But due to bad governance Pakistan isn't making progress at that level we are still considered in developing countries.

Source: elleeseymour
However I'll vote for change as keep on trying on same person is not good we should give chance to some new comer so he could also add value by his expertise. On the other hand politics is not that kind of easy in politics you need a clever cunning man to handle all internal and external affairs very right simple and gentle man cannot lead the country in this cunning world. Except all this I am going to support the truth you should also do the same.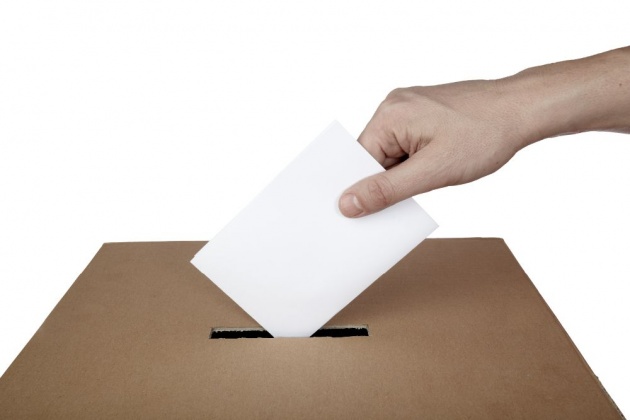 Source: Google
Always use your vote for right person and good deed combined for country never use your vote for your personal benefit. Thank you
Hope guys you enjoyed my short blog till next bye bye take care.
Regards By
Chusspa