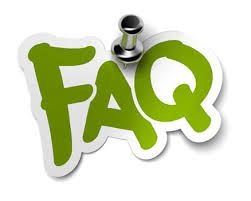 Hello Bit-friends. This blog is for the answers of your questions sent in my inbox. I'll do it this way because questions from most of you were the same.
Is this Site paying? - Yes! Of course And I already received 34 payments as of now.
Can you give some tips on increasing Buzz scores and earnings? - INVEST for GEMS and use it in submitting high quality contents and BE ACTIVE. Plus shop and donate =) you'll gain rewards from shopping. AND Do the Daily quest.
Can you Help me how to use this? - Just post in all categories anything you want , your interests, blogs, movies, pictures and many more. Log in daily. BUZZ = LIKE . Subscribe and buzz the posts of other members too.
How Can I withdraw my earnings here? - minimum amount to withdraw is BTC0.02510. Just input your BTC wallet address. Coins.ph or Coinbase. But if it's your first time withdraw ,You are required to submit 2 IDs when you receive an email from Bitlanders asking for your IDs.
How many days to wait to receive payments? - Based in my experience, it's 2-3 days before we receive payments. Be patient guys =)
THE REST - SUB AND BUZZ BACK!!!
SO when there will be someone asking me these questions specially newbies I'll just send this to them =) Because I don't check my Inbox often >.< Because after I reply, as expected there's a follow up question that I wasn't able to answer quickly.
G O O D L U C K!
H A P P Y E A R N I N G!!!