Garlicky Eggs for Breakfast.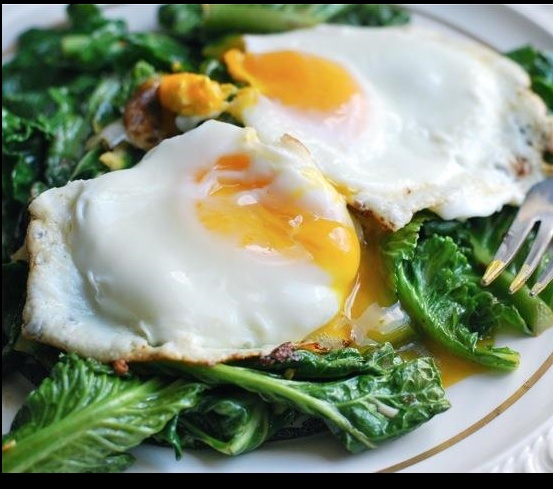 Ingredeints .
Eggs 2 .
Splash of rice.
Butter 2tbsp.
Red pepper crush 1/4 teaspoon.
Fresh ground pepper 1/2 teaspoon.
Sea salt 1/2 teaspoon.
Collards 3 cups.
Cloves garlic 5, smashed and peeled
Olive oil 2 tbsp.
Recipe.
Heat the oil over medium heat. Now
Toss in garlic and cook for 2 , 3 minutes. Now add greens 1 /4 teaspoon salt , pepper and red pepper . Move the spoon in it. Flip greens and continue to cook till tender. Now add splash of vinegar , and remove it from heat.
Heat up the butter in the same skillet.
Add the eggs and the remaining 1/4 teaspoon.
Cook it for 3 minutes. Give gently move to eggs with the help of spatula that bottom of eggs doesn't stick , continually cook till whites of egg
look set.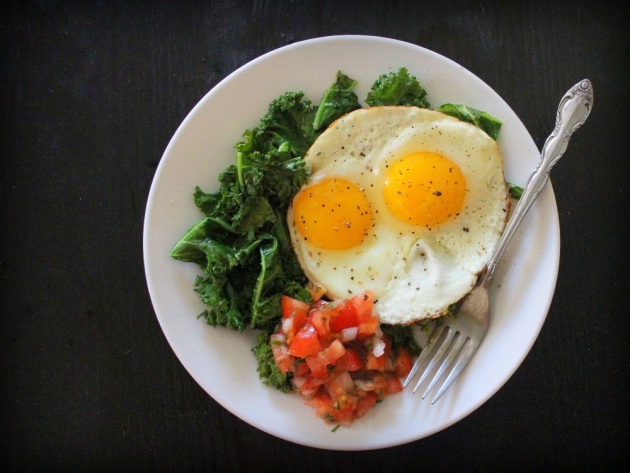 Now put it with great care on the top of greens , and serve it ……..
SIMMER MALEEHA KHAN 'S BLOG