Giving Tuesday
Introduction
A global day with a priority of one word GIVING BACK.Every year that day is celeberated around the globe .Basically date not fixed but it is actually on start of Christmas and Holiday seasons.It was came into being by 92nd street Y joint venture with UN Foundation in response with some charitable activities which often known as Black Friday and Cyber Monday second.The main purpose is to support charitable foundations and encourage their efforts in the field of giving.
A day of Hope to do better for someone and a celebration of generosity and its a global movement of give back.It is celebrated each year world wide to inspire and a waire the world with giving back day importance.It also helps to fast up the process of charity and unite the whole world on a globally same purpose .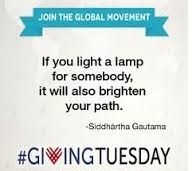 We make a living by what we get, but we make a life by what we give.
— Winston Churchill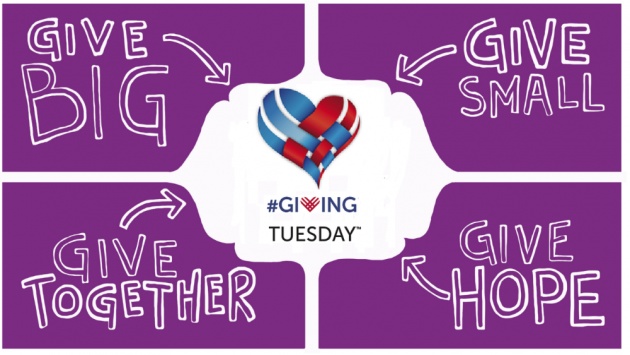 Ways to being a part of Compaign
Main purpose of that cause is to do something which helps others.There are different ways on how we can participate and do our part in that generous cause of Giving Back on that global day.There are different ways through which we can participate in that discussed below
1.Donate Money
You can give donation directly from your any bank card.You also shop online especially from those online shops who donates while you buy from them.You can also contributes your payroll while working for any charity with same cause and dedicate your earning to that cause.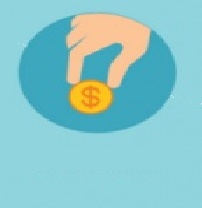 2.Donate Time
You can participate by giving time to promote that cause to others.It will also helps you to improve your personal skills and confidence.You can also help charity by helping to sell something which helps that cause to finance.You also sell your own unwanted presents which are not use able for you and deliver these proceeds you receive from that.In that and many others ways you donate time for this cause.
3.Spread the Word
You can also participate in that campaign by spread the word by your voice to the others.You can join groups to inspire others with your voice.Participate in charities events and attend meetings about Giving tuesday and inspirational speeches are much more.Start with your family , friends and tell the importance and benefits we receive from that cause and how we help the needy ones.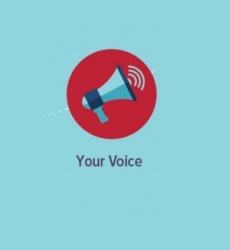 4.Acts Of Goods
You can also participate those which benefits directly this cause by giving spare food items . Support charities member card to support them .Donate bloods to those who needs more. Remember to buy one extra christmas toy while buying for your own ones and short life saying course which really helpful in time of needs.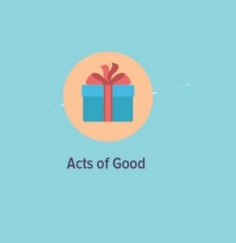 Reason Behind Compaign
The whole idea of the compaign is loud and clear to raise funds for charitable purpose and this will done on same day of globally Give day (GIVING TUESDAY).No barrier at all , everyone from anywhere at any time at any level can participate in that day and this year Givining Tuesday global day celebrated on 1 december 2015..