Photo Credit: GMRF profile page via bitLanders
Global Medical Relief Fund (GMRF) and "Evening of Hope" Awards Dinner, Let's Show Our Support as bitLanders Users
Helping restore the broken lives of injured youth with healing and dignity One Child At A Time. -GMRF
Hello guys~ LookUp again here :3 Another topic for blog with a higher reward comes again. Micky has announced on his blog titled "Blog for the Global Medical Relief Fund and earn higher rewards!" where we will be able to get a higher reward than a blog with regular topic if we write a blog about this topic. And here I am going to write about "Global Medical Relief Fund (GMRF)" and its coming soon event called "Evening of Hope", and how we can show our support to "GMRF" through bitLanders. Although in this blog I will not explain in detail about it, but I hope this blog can give you an idea of what is "GMRF" and its influence to our society.
"Global Medical Relief Fund's Mission"
Global Medical Relief Fund (GMRF) - where the injured children meet their hopes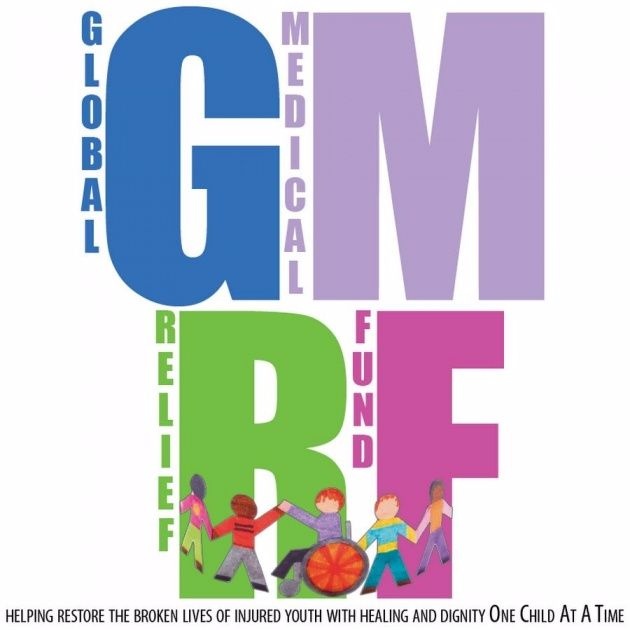 Photo Credit: Global Medical Relief Fund Logo via GMRF
We help hopeless, resourceless children who are victims of war, natural disasters or other catastrophes, locally and worldwide, by providing care, compassion and access to free medical treatments. -GMRF's mission.
"Global Medical Relief Fund" or simply called "GMRF" is a non-profit charity which has a mission to help children affected by war, natural disasters and other catastrophes. "GMRF" formed in 1997 and founded by Elissa Montanti has helped hundreds of children who are hopeless and most of them victims of amputees and burn, victims of natural disasters or wars. They not only help children from America but also in 35 other countries and they still continue the treatments until the children were recovered and could return to their homes.
"Alexis, Carlos, and Daniel welcomed by Shriners Hospitals for Children"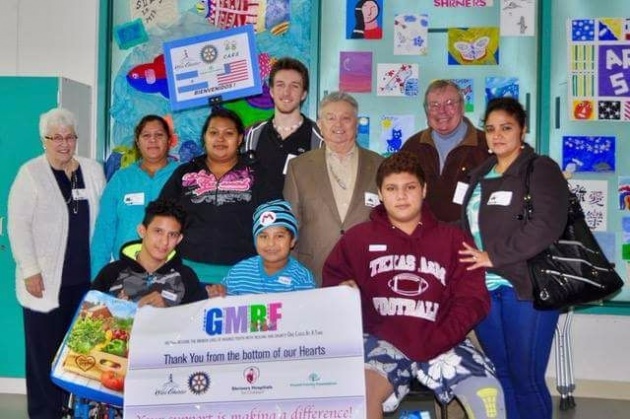 Photo Credit: Global Medical Relief Fund post via Facebook
Let us look at some examples of children who are currently undergoing treatment conducted by "GMRF". There are Carlos, Alexi, and Daniel from Nicaragua who will get prosthetics to help them. Carlos is a 15 year old boy who get double amputee on his both legs. He usually moves with a wheelchair and with the help of "GMRF" and its supporters, now he will get an artificial leg. There is also Alexi, a 6 year old boy who was born without his left hand. Not just getting prosthetics forearm, but he also received therapy in order to use it in conjunction with the other arm. And currently he is in stage of final fitting for his prosthetics forearm.
On the other hand, there is Daniel a 16 year old boy who lost his left leg because of a hit and run accident outside his home that caused serious injury, so his left leg had to be amputated. He gets prosthetics for his left leg and his treatment still going on till now. Except the three of them, there is also Jannet from Gambia who had undergone several operations because of the tumor in her face and currently still under treatment. You can follow the progress of their treatment through GMRF's facebook or twitter account or from their website: http://www.gmrfchildren.org/.
"Jannet finally can smile without facial tumor"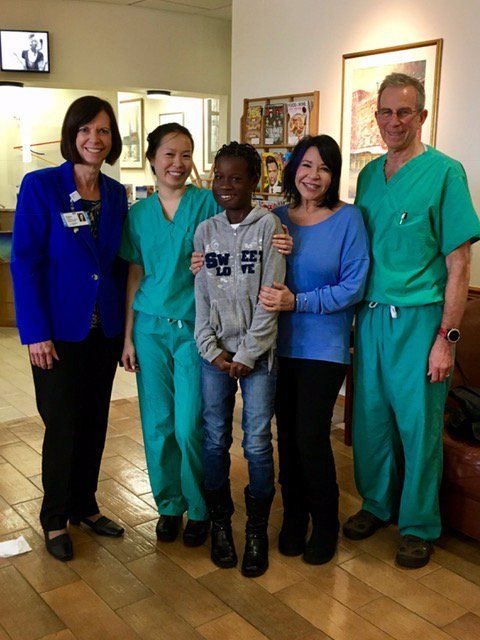 Photo Credit: Global Medical Relief Fund tweet via Twitter
It has been proven that the "Global Medical Relief Fund" as non-profit charity is really concerned about the children who need help. They not only helped in the beginning, but also sustainable so eventually the children can return home with their smiles.
Evening of Hope Awards Dinner
At Wednesday, April 05, 2017, "Global Medical Relief Fund (GMRF)" is going to host an event called "Evening of Hope Awards Dinner". This event is an annual event organized by the "GMRF" to support the work of The Global Medical Relief Fund. Many sponsor already donate for the fundraiser like New York Giants who donated an autographed poster of Odell Beckham Jr, Mancini Giuffre who donated 3 gift certificates for a Cut & Style plus manicure, Blue Velvet Beauty Lounge & Spa and Casale Jewelers who donated gifts, etc.
If you wish to participate in the fund raising event "Evening of Hope", you can do so by following several ways in this website: https://gmrfchildren.givezooks.com You can also book the ticket right there if you wish to attend this event.
"Francesco Rulli - the founder and president of bitLanders, bitCharities, and Querlo"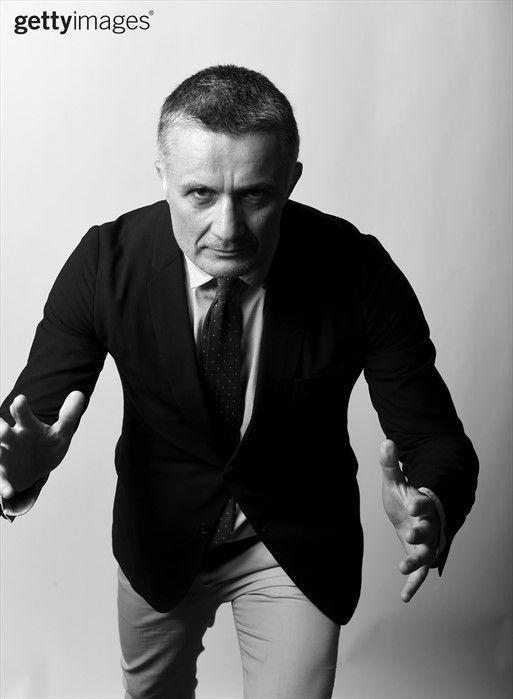 With this blog, I also want to congratulate Mr. Francesco Rulli -the founder and president of our beloved bitLanders and its partners like bitCharities, and a chat bot with human touch Querlo- for his award as "THE LIFETIME AMBASSADOR" by "GMRF" in the event. I hope bitLanders could last long and grows not merely as a social media but also played a role as a platform for helping people in need and could be a better place than it is now. I am waiting your other innovations which would give benefits to other people.
Show Your Support to Global Medical Relief Fund (GMRF) as bitLanders User
One of the best innovations of bitLanders is that bitLanders connected with one of the programs which also founded by Francesco Rulli called bitCharities. In addition bitLanders users get the reward for their activity and quality content, they can also donate their earnings through this bitCharities. There are many charities that have joined into bitCharities, and one of them is "Global Medical Relief Fund (GMRF)".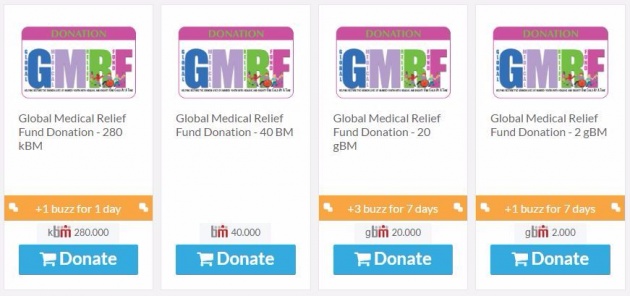 If you are interested to donate your bitmiLes to support the work of the "Global Medical Relief Fund", you can visit this page: http://www.bitlanders.com/shop/charity/GMRF. You can donate to "GMRF" starting from 40 BM, 280 kBM, 20 gBM, and 2 gBM. Or you can donate some BM by buying the GMRF's T-Shirt for your avatar with your gems. With this donation, you not only have helped "GMRF" but you will also get buzz bonus in accordance with how much you donate.
Actually, there are another ways to support "GMRF" if you do not want to donate the earning you get from bitLanders. Here is step by step how to do it:
Open your "Preferences Settings"
Then you will see four menu tab there, and choose "Charity"
Choose your three favorite charities
Choose "Global Medical Relief Fund" as your first favorite charity and the rest is up to you
Click "Save Changes"
Done
Or you can watch video below to see the details about how to do it:
With a few steps above means that every time you have done the activity and get rewarded by bitLanders, then bitLanders will donate some bitMiles on your behalf to your favorite charities as you have previously selected depend on what you did. Activities that I mean here is like opening a treasure box which you can find it at promoted blog on homepage, shopping for your avatar or buying gems, doing your daily quest, etc.
"Another way to donate to charity as bitLanders user"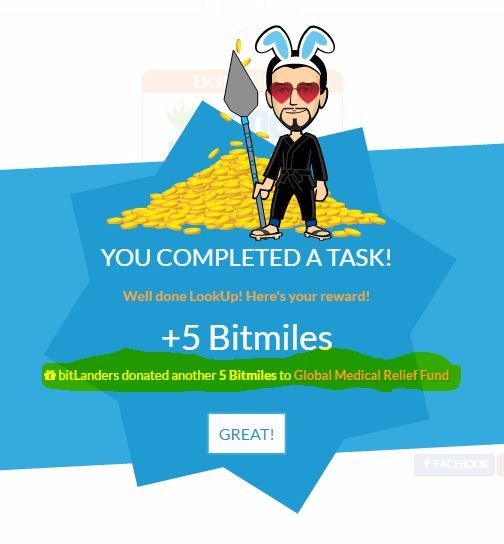 Photo Credit: Snapped from bitLanders by LookUp
And keep in mind that donations in this way will not reduce your daily earnings or your balance. Sometimes I find bitLanders users who want to turn off this great feature because they think that their earning will be deducted for donate to charity. That is not true, so do not worry.
Share Our Care
I will close this blog with the statements said by the founder of "GMRF", Elissa Montanti in her interview with Tyler Perry. When she asked "How can people find out more about GMRF? And how can people get involved?", she said this:
About getting involved, I sometimes say "share our care," meaning, I urge you to share our concern for these helpless, often traumatized kids who have no local medical resources. If you "share our care," then you are already predisposed to learn more and get involved. -Elissa Montanti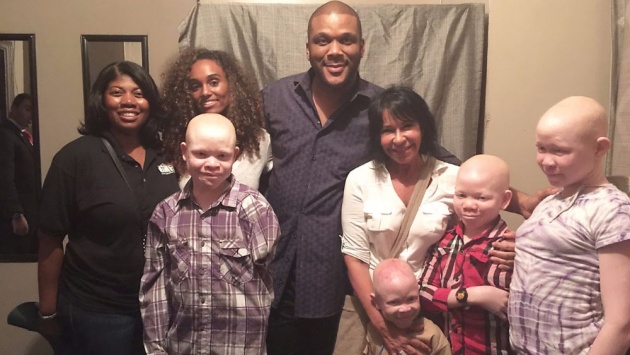 I found that her statement is very nice. With we share posts, blog, or news related about "GMRF" and their concern for children who need help, indirectly helped the "Global Medical Relief Fund" grows and more known by the public. You can read the full interview with Elissa Montanti here: http://tylerperry.com/ and do not forget to fill out the Querlo GMRF chat below:
Regards
LookUp
©2017 LookUp. All rights reserved.