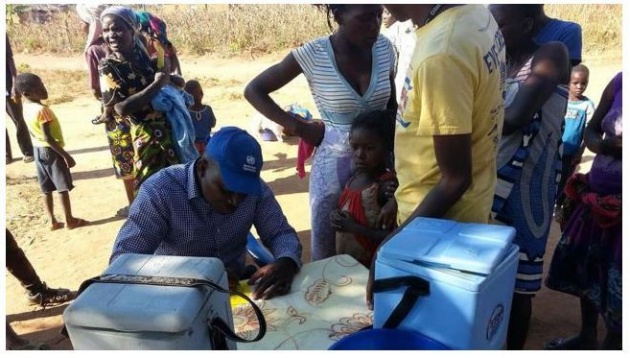 The UN News Centre on Friday said the global stockpile of the yellow fever vaccine may not be sufficient if simultaneous outbreaks hit the densely populated areas not covered by emergency responses.
The United Nations health agency has warned in this regard, saying noting that by mid-June 2016, almost 18 million doses have been distributed in Angola, Democratic Republic of the Congo (DRC), and Uganda this year.

The report also said in particular, the Angola outbreak has depleted six million doses twice this year already, a level never seen before. In the past, no more than four million doses have been used to control an outbreak in one country.
According to the World Health Organization (WHO), which raised the concern today, the world's four major vaccine manufacturers have been working around the clock to replenish the stockpile, bringing the global stockpile to 6.2 million doses in early June.
Urban yellow fever can spread rapidly in densely populated cities, causing thousands of deaths and very serious humanitarian consequences.
Vaccination is the most important measure for preventing the disease. But production takes a long time - around 12 months - and it is difficult to forecast in advance the quantities that will be needed each year to respond to outbreaks, the report added.
Yellow fever was first confirmed on 19 January 2016 in Angola. Nine days later, the Angolan Ministry of Health requested 1.8 million doses from the global stockpile of emergency vaccine supplies, which was approved the same day, it further said.