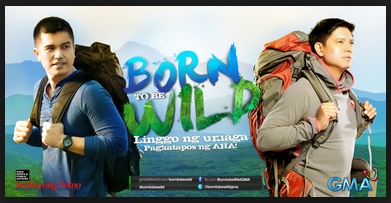 Image courtesy of http://kapusogmatv.blogspot.com
INTRODUCTION:
This blog is intended to give information about "The crucial life of animals and its effect on our planet".
Image courtesy of http://www3.canisius.edu
Protecting the environment means not only taking care of natural resources, but also taking care of nature's pet. As all things that are here in this world are God creations, we, people are here to protect those things that God has given to us not just because it's a way of showing our sign of gratitude to our God but also it is for all our sake. Animals also help us to live for they can produce some needs of man.
A POST
"To those who wanted to have a dog just because puppies are cute, better forget about it. Once a baby, always a baby." This line posted on facebook caught my attention for a while. I click his profile and decided to read every post he has. Upon reading his newsfeeds, meanwhile, I understand why he wrote that post so, because it was his way of saying his opinion towards raising an animal or more specifically a dog. He has a lot of pictures with his so-called best friend, a cute little puppy. Well, I am not an animal lover; I never experience raising even a dog because my family doesn't allow me to do so. They are very much afraid that even though you raise a certain animal well, there is always a big possibility that it will cause harm. But, corresponds to the phrase he had posted, I see something that I, even though I do not experience raising one, breaks my heart.
He has other pictures that show animal cruelty, I know, and I sympathize for him, it's kind a annoying to know that there are people who really capable of doing that bad act. So sad. By the way I decided not to put his name and any other sign that will trace him for I know, we people need some privacy.
ANIMAL CRUELTY
Image courtesy of http://www.weeac.com
Can you imagine 10, 000,000 dogs are destroyed each year by public pounds, animal shelters, and humane societies! This is a time for us to reflect on things as serious as this- thousands of animals are used in scientific research to create antibiotics, vaccines and other drugs. Even cosmetic companies use animals for experimentations.
Animals are also used in sports involving their injury and death. Do you know that bulls before they go into the ring for bullfighting, they are kept in a very dark cell and grease in smeared in their eyes? The horns are also shortened. And what happens inside the ring? Eventually they suffer a long and painful death.
Animals which are kept in zoos and those performing in circuses lack housing and space—they lack unnatural habitat that is why those in cages develop "pacing". Most of them are also being beaten by keepers.
A lot of real stories of how people invade and cause havoc on the natural world of animals are shown on television through documentaries.
The TV show, BORN TO BE WILD
Video courtesy of Evans Snave
It is good to know that despite of unlawful and wild act of some people, a good television show in the Philippines is aired, The Born to be wild TV show. This television show helps us understand the important roles of animals in our planet. Throughout their discoveries, they also show the proper way to take good care of our animals. In some episode like this one
Video courtesy of GMA News and Public Affairs
Doc Nielsen Donato searches for the endangered tamaraw on the slopes on Mt. Iglit-Baco. He documents the natural habitat of this specific animal, Tamaraw.
History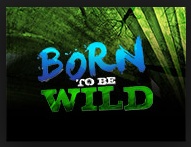 Image courtesy of http://www.quazoo.com
Born to be wild is a travel and a wildlife show of GMA Network, it aimed to show us the crucial roles of animals in our planet and how to take good care of it. This Philippine television show aired every Sunday morning's at 9:45 AM after AHA and before iBILIB. Born to be wild is formerly hosted by Kiko Rustia, but now hosted by Doc Ferds Recio and Doc Nielsen Donato.
Image courtesy of http://www.pep.ph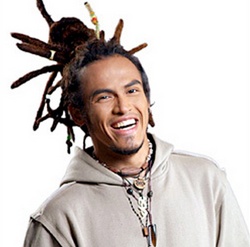 Image courtesy of http://www.philstar.com
Born to be wild help us discover some species that we don't know that exists.It educates us the essence of animals in our planet and so, how to take care of animals.
LETS STOP ANIMAL CRUELTY
Here I want to inform and share you some of the important features of The Animal Welfare Act which was signed into law on February 12, 1998.
The law prohibits the killing of any animal other than cattle, pigs, goats, sheep, poultry, rabbits, carabaos, horses, deer and crocodiles.
All animals can only be put to sleep through humane ways.
Dog fights and horse fights are against the law.
No one should torture, neglect, or maltreat all animals.
Animals should never be maltreated while travelling (i.e. placing them in overcrowded cages, in car trunks or under car hoods).
The destruction of natural habitats of wildlife is also considered a form of cruelty to animals.
Video courtesy of Simone Reyes
Now you have it. Animals have rights similar to us, humans. They have the right to live, a right to breed and bear off springs and a right to be loved.
May the time for all of us to be alarmed and scared finally come so that we would stop. We have caused extensive damage to our earth, the pains will continue if we will not take action. The studies they make to save some animals must serve as an eye opener to everyone that we must take care not just to the natural resources but also to our nature's pets. Let us teach our generation and the next to be compassionate. Teach them the great sense of pride that comes from saving a life.
I hope guys that you understand the essence of this blog and the action towards animals cruelty will be implemented.
Thanks for reading!
SHAIERA ^___^