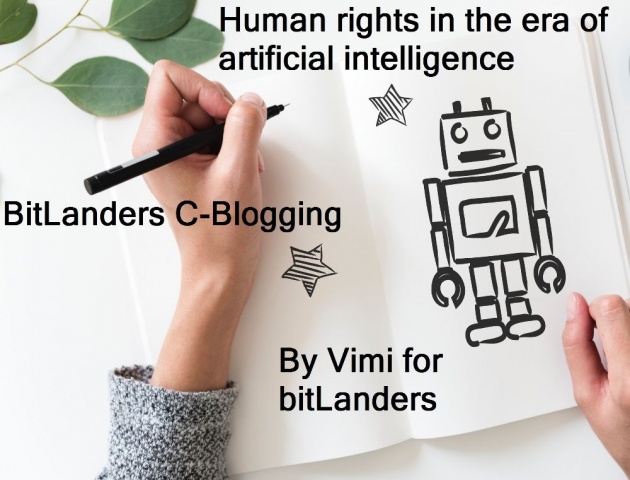 Image credit: Rawpixel.com via Pexels, changed by Vimi
This is my new C-Blog in the framework of the unique AI-inspired project bitLanders C-Blogging. It is entitled "BitLanders C-Blogging: Human rights in the era of artificial intelligence."
My previous works are: "BitLanders C-Blogging: Main ethical problems of artificial intelligence," "BitLanders C-Blogging: Future of artificial intelligence," and "BitLanders C-Blogging: History of artificial intelligence."
Artificial intelligence is widely used in our daily life and penetrates into many areas of human activity. Consider, for example, such seemingly simple situations where a smart navigation system allows you to avoid traffic jams or when a person receives targeted advertisements from trusted stores as a result of the analysis of a large amount of data used by artificial intelligence. In these examples, advantages are obvious, but society often does not notice the ethical and legal side of the data collection and work behind them.
Artificial intelligence, including such directions as machine learning, is neutral only at first glance. A closer look reveals that it can greatly affect the interests of people in specific cases. In many areas of life, making decisions based on mathematical calculations provides tremendous benefits. However, if the AI plays a too large role in humans' life, which implies the identification of repetitive behavioral algorithms, it can turn against users, lead to injustice, as well as to restrictions of human rights.
Feel free to check out my Querlo chat below to read more about human rights in the era of artificial intelligence.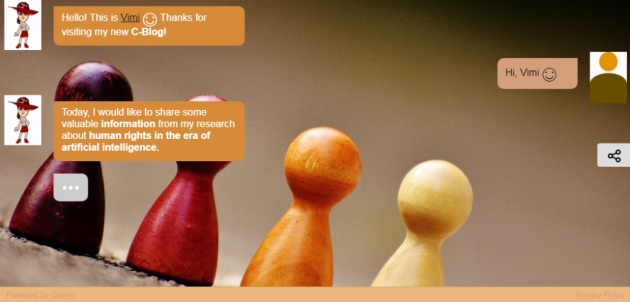 Image credit: Screenshot of Querlo chat
BitLanders C-Blogging provides educational information about artificial intelligence in an ultimate way. C-Blogging is the future of blogging, it makes the process of learning interesting and beneficial for readers. If you also want to participate in this project, refer to the guidelines here and create your chat at querlo.com.
Thanks for reading!