In this blog I am going to write about Hazara Regional Body Building Championship, held today 22.12.2013.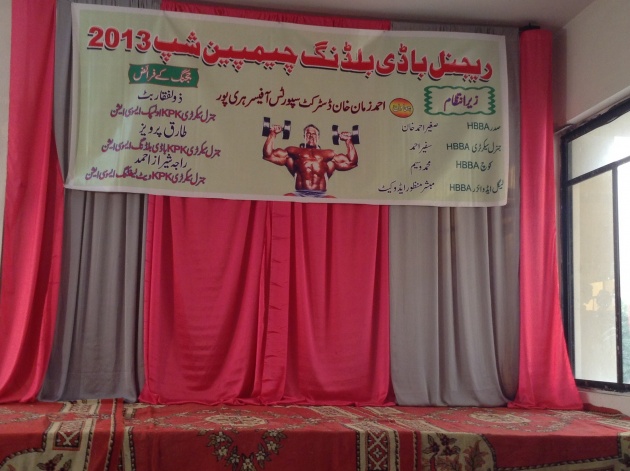 This competition was organized by Hazara Body Building Association .
Many body builders took part in this competition, they came from different gym's of Haripur Hazara.
Every was fully prepared for this competition .One day before competition their weights were checked and they were classified in to different classes, their were total four classes and I think total 40 men competing in this competition.
Manny people came to watch this competition and some were with their competing friends . They were enjoying and having chit chat with each other , because the chief guests were a little late, the start of the competition was delayed for one hour.
When the chief guests and judges arrive it was the time to show some talent and start competition .In first class 12 men were competing , before coming up on the stage they were given time for pumping their muscles and oiling themselves.In the pumping room every one was preparing himself some was taking help from their friends and some was doing it by themselves.After this now they had to come up on the stage and show their body to the audience and judges, every one came up on the stage with full of confidence and showed their body with the hope that they are the winner .All of them give tough competition to each other .It was difficult for the judges to decide for three positions among them. But somehow after taking full observation of them they decided the result.Ali Raza got third position, Yosuf was runner up ,Asad won the class .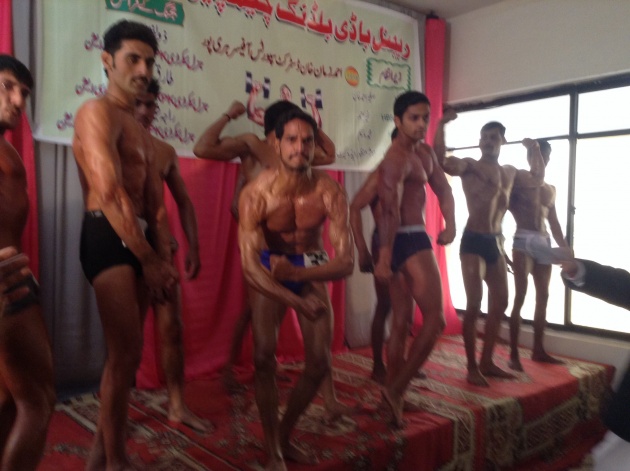 Winner of first class posing most muscular in 35 number.
Now it was the time for second class ,in this class 18 boys were competing ,this was the most biggest and toughest class .As I told that, before coming up on the stage the body builders were given time for pumping and preparing them .When this class was called up on the stage the crowd fully cheered them .All of them were posing and wanted the attention of the crowd. Judges noticed each and every muscle of them ,it was more difficult for them to decide positions for this class as compare to previous one. After taking some time they decided the final result for second class .Danish was placed at 3rd position Amir was runner up and Jan Muhammad won second class .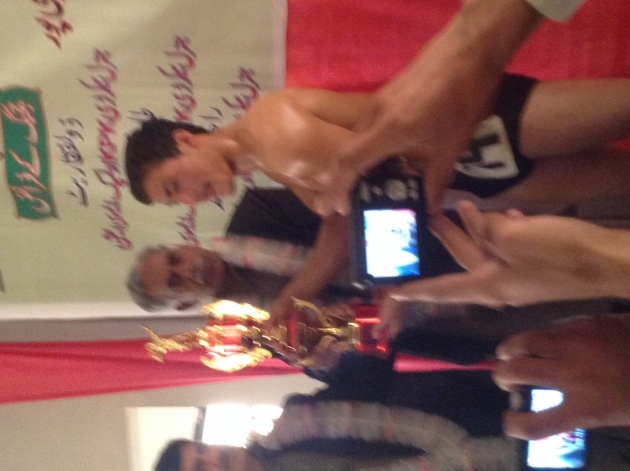 Due to some reasons I was not there when third class was competing so I can't tell you guys about it .....
I was their when it was the time for the fourth class and we can say that it was the heavy weight class .Six men were competing in this class and they looked heavy and bulky .When they came up on the stage crowd screamed with joy shouting and cheering them .Judges also enjoyed watching them because they were good in shape and size ,after tough competition results were announced. Ahmed khan was placed at 3rd position, Kareem was at 2nd and Sher Khan won ,he really deserved this win because it seemed that he worked too hard for this competition and he showed that he is the best.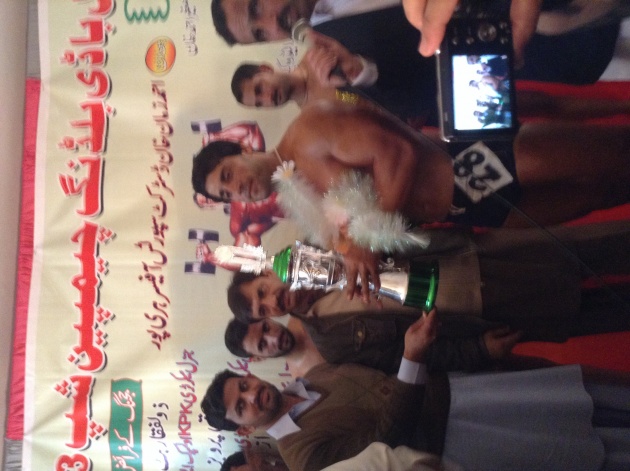 Subscribe me at.
www.filmannex.com/usman-javed