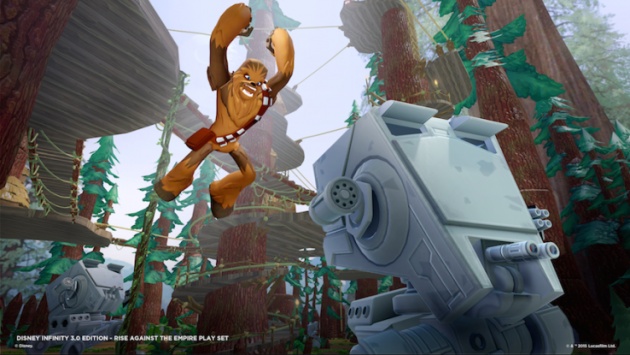 Disney knows a it has a good thing going with its Infinity line of interactive toys, which is way it wasted little time integrating Star Wars into the franchise. The new Disney Infinity 3.0 Edition arrives later this year, and now we're getting a closer look at the Star Wars Rise Against The Empire Play Set.
This is an add-on set that goes with the Disney Infinity 3.0 Edition Starter Pack, which ships with a Twilight of the Republic Play Set and characters from the popular Clone Wars series, including Anakin Skywalker and Ahsoka Tano. The Rise Against The Empire set takes place during the original trilogy, meaning all your favorites not tainted by the cruel legacy of the later George Lucas years are here.
The settings and scenarios in-game look familiar as well; trench runs, Tatooine, Millennium Falcon cockpit, the icy plains of Hoth (where Han looks suspiciously under-dressed), and many more locales, pals and old foes make an appearance. It's not like I wasn't excited before, but now I'm extra so.
The starter kit is due this fall, with a retail price of $64.99, and the additional Star Wars Play Sets should arrive in time for the holidays.