Photo Credit: Wn.com
Commando 2 The Black Money Trail: Movie Review and Summary
Hello, bitsers! The blog is about to movie review.



A one man army, who used his combat skills, to bring back the black money taken abroad through corruption. This is a theme of the movie which I am going to reviewing on the blog.



Commando 2 movie is directed by Deven Bhojani and produced by Vipul Amrutlal Shah released on 3 March 2017. The film is a sequel of the film Commando: A one man army released in 2013. The Commando 2 is an action movie. The Vidyut Jamwal and Adah Sharma are the main characters of the movie.



Before the Story, Watch the Thriller Awesome Official Trailer of the Movie.



Commando 2 | Official Trailer | Vidyut Jammwal | Adah Sharma | Esha Gupta | Freddy | 3rd March 2017
Video Credit: Reliance Entertainment Via YouTube
The story of the movie:
India's Home Minister and Special Cell planned to bring black money back to India from abroad. For this work, they created a team which leads by a commando of a special cell.
Photo Credit: InX_GL Via bitLanders
At the beginning of the film, the hero's entry is on the boat. The commando "Karan" and a police officer namely Bala (in the film) participate in an encounter of Reza in Taiwan. Karan and Bala encountered Reza and get information of Vicky Chaddha. The Reza told them that the Vicky Chaddha is the biggest agent who launders money of all the bigwigs of India. But they won't be able to catch him because Vicky Chaddha fled to Malaysia today.
Meanwhile, the police officer Bala comes there and Karan told him that Vicky Chaddha fled to Malaysia. He said to him fired two bullets, first bullet in leg anywhere and second bullet on the side of the liver to prove the encounter genuine in the court. So, Bala does it and Karan reaches in the Hospital.
In the hospital, the Karan's boss visits him and rebuked him for shooting bullets himself. After that, they go the office and Karan's boss tells him that finally the Vicky Chaddha has been arrested by Malaysian police. But the problem is that there were three faces of the Vicky Chaddha and no one knows who the real is.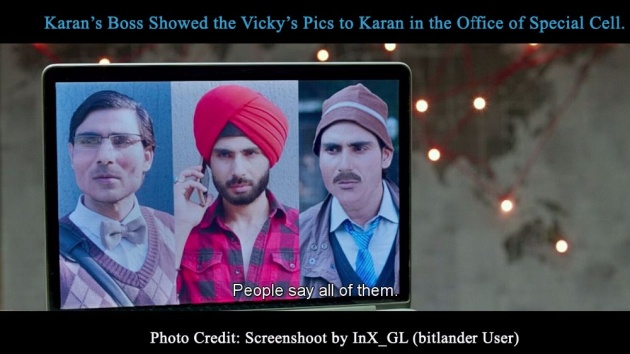 Photo Credit: InX_GL Via bitLanders
Karan's boss tells him that the news of the Vicky Chaddha's arrest only knows the special cell yet and they don't know the people which handling their money by Vicky Chaddha. Here the Karan gives an idea to identify these persons, he said they must tap the phones of all the power-brokers in Delhi and then publicize the news of Vicky Chaddha's arrest in India. Everywhere in the news, began to circulate the news of the arrest of Vicky Chaddha.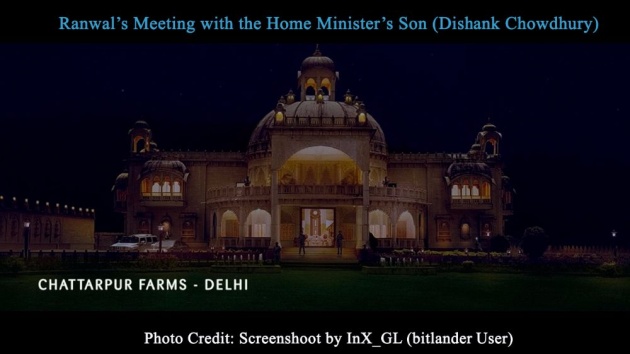 Photo Credit: InX_GL Via bitLanders
The Runwal's was one of the biggest parties, whose money was Vicky had. They settled a meeting with Dishank (the son of the home minister of India) at Chattarpur Farms, Delhi and discussed the statement of his mother (Home Minister of India). Dishank satisfied them and said don't worry everything is in control. Meanwhile, the Government of Malaysia sifted Vicky Chaddha to the safe house from where Indian's government can bring back him to India easily.
Indian Home Minister made a team of 4 members to bring back Vicky to the India from safe house Malaysia. The 4 members of the team were Inspector Bhavna Reddy, ACP Bakhtawar Khan, Zafar Hussain hacker from Cyber Cell, and Shared Pandey. Karan forced Shared Pandey at gunpoint that he refused to go with the team feigning a sudden stroke.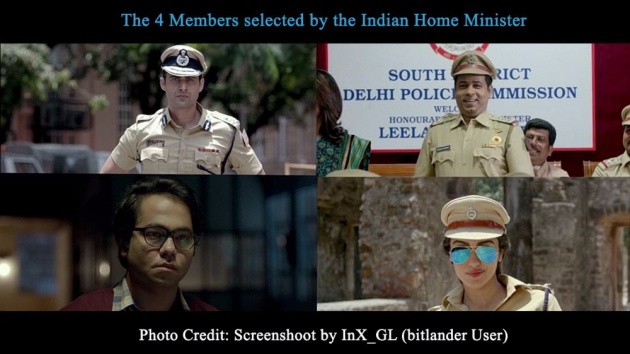 Photo Credit: InX_GL Via bitLanders
This team was responsible, to bring back Vicky safe and sound to India. But there was something else in the original plan. Vicky's wife Maria tries to trick Karan her false story but he knows that she is so wicked; actually, Vicky and his wife were caught in Karan's trap. Karan and Bakhtawr do pretend to joust, and Vicky trapped by them.
Vicky hires a software engineer and gives him a job to prepare a list of those people, who are dead but their bank accounts still in working. Jimmy hack accounts of those who have died, but the bank did not close their bank accounts. Karan turns the jimmy's hard disk with the hard disk in which Instead of the dead people's bank accounts, the details of India's poor farmer's bank accounts.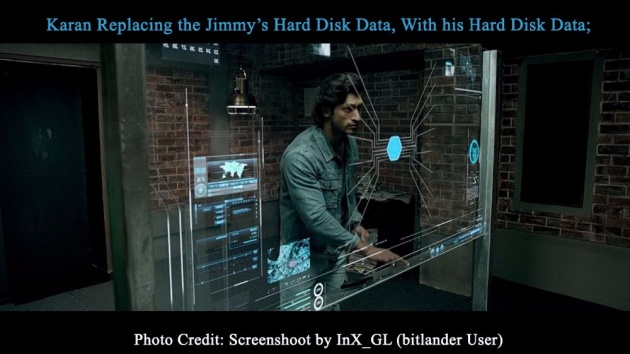 Photo Credit: InX_GL Via bitLanders
Vicky gets tricked into Bakhtawar and Karan's plan and transferred the whole black money into the farmer's bank accounts instead of her bank accounts. Vicky said to Karan, Bakhtawar, and Bhavna that they cannot arrest her. The Karan replies "we will not arresting you" and Bhavna shoot her.



The Last Scene of the movie, and the Real plan of the Indian Government. This is an Amazing scene and the twist in the story. When I watch this my reaction was OMG, and my mouth was opened to surprise. Enjoy the scene below please.



Video Credit: InX_GL via Bitlandres (For complete credits please Click Here and Read description)
The cast of the Movie:
The Main characters of the movie are Vidyut Jamwal as Commando Karanveer Singh Dogra, Adah Sharma as Inspector Bhavna Reddy, Esha Gupta as Maria / Vicky Chaddha, Freddy Daruwala as ACP Bakhtawar Khan.
Vidyut Jamwal:
Photo Credit: by IANS Via The Indian Express
Vidyut Jamwal was born on 10 December 1980. He is an Indian actor and also a trained martial artist. He has also worked in Kollywood and Tollywood. The Commando was his second film, after launching trailer, it starts receiving millions of hits and viewed within few weeks. Vidyut Jamwal recently has got an award for best actor in negative role in 2013 by zee cine awards. Before this, he has already won the breakthrough performance male award by Stardust Awards, Best Debut Male Award by FICCI Frames, Best Debut Male -Force by Film Fare Award in 2012. He is leading star in Bollywood film industry.
Adah Sharma:
Photo Credit: HD Wallpapers
Adah Sharma is an Indian actor who starts her career in 2008 by acting a possessed woman in horror film "1920" directed by Vikram Bhatt. Her portrayal of a possessed woman in the film was great and awesome and her acting earned the Filmfare Award for Best Female Debut nomination for her. She has worked in Hindi film "Hasee Toh Phasee" as Karishma Solanki with co-artist Siddharth Malhotra, directed by Vinil Mathew in 2014. The film was successful in the box-office, Adah Sharma received positive remarks for her best performance by the viewers. Her recent released movie is Commando 2. In which she has acted as an inspector and done a great job.
Esha Gupta:
Photo Credit: By saumya Via Red Fuel
Esha Gupta is an Indian film actor who was born on 28 November 1985. She is a model and has won a title of Miss India International in 2007 at third place. After this success, Sharma was offered to work in many films. Sharma starts her career in the Hindi crime thriller film "Jannat2" directed by Kunal Deshmukh in 2012. Her acting and portrayal in "Jannat2" fetched her nomination for the Filmfare Award for best Female Debut. This was her first achievement in Bollywood film industry. She has worked in 13 Hindi, Two Tamil and One Telugu language films, including recently released Commando 2. She has won an award for best female debut in "Jannat2" by Mata Sanam Awards in 2013.
Freddy Daruwala:
Photo Credit: By The Centerstage Team Via Mid-Day.com
Freddy Daruwala was born on 12 May 1984 in Surat, Gujrat. He is an Indian actor and model. He was a great model of the country and was considered leading and top models in his active years, currently he is working as an actor in Indian films and has been considering one of the top actors of Bollywood. His first film was "Holiday- A Soldier is Never Off Duty directed by A. R. Murugadoss" in which he has worked as sleeper cell's head. Because of his awesome acting in the said film, he won the heart of viewers and also nomination for the best male debut in almost all the awards. His recent film is Commando 2 in which he is acting as an "ACP Bakhtawar".
The Commando2 is the best movie, the director, producer, and cinematographer are not much experienced but they proved their skills in their respective fields. Personally, I like the each part, every scene of the movie expect the kissing scene of Karan & Maria, and the second Karan & Bhavna. The Vidyut Jamwal proves himself and his martial art training very well in the film, and the Freddy shows that he can act in addition to modeling. The director and the producer have shown their expertise in this film as they made fabulous Holiday and Force 2 movie.
Overall the movie gets 8 out of 10 from me which is a pretty good & high score.



For watch the complete movie please download the torrent by clicking here and watch the movie in HD Quality. https://thepiratebay.org/torrent/17622442/Commando_2_(2017)_Hindi_-_720p_DVDRiP_-_1.1GB_-_ShAaNiG






For More Reading Please Visit The Link: https://en.wikipedia.org/wiki/Commando_2:_The_Black_Money_Trail



I am very confident to get this time 5 stars, I have use uber Suggest for the best tags, whcih have good position in google trends chart. To make presentation awesome i have use my own screenshots, and video as well. I have used paragraphs as per Ma'am Hillary's instructions. I hope Ma'am Hillary will satisfied this time.
Thanks for Reading
Regards: InX_GL (bitlanders User)
©2017 InX_GL. All rights reserved