Hollywood Movie Review - Ant-Man and the Wasp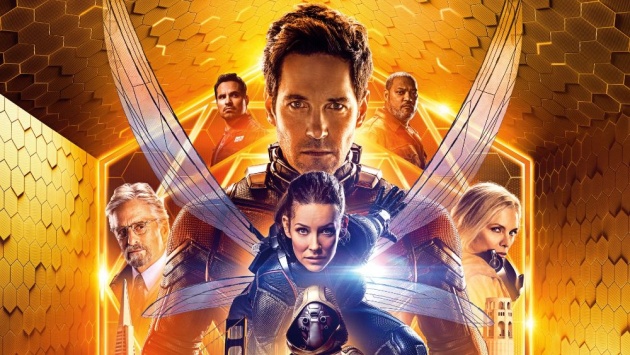 Image Credit: wall.alphacoders.com
✔ Introduction




Hello Friends, I hope you are doing fine and are having a good time on bitlanders. Today I have come up again with my new blog with the title of "Hollywood Movie Review - Ant-Man and the Wasp". Friends, this blog is about a new and a Hit Hollywood Movie "Ant-Man and the Wasp". This movie is also based on a superhero marvel comics characters. This year so far three movies have been produced and released by Marvel Studios. This movie is the latest addition after Black Panther and The Avengers: Infinity War. The popularity levels of the films based on Marvel Universe Characters have encouraged the film Producers to continue making such films. This film is a sequel to the movie Ant-Man which was released in 2015. This movie "Ant-Man and the Wasp" was directed by Peyton Reed and was produced by the Marvel Entertainment, an American Entertainment Company based in New York City.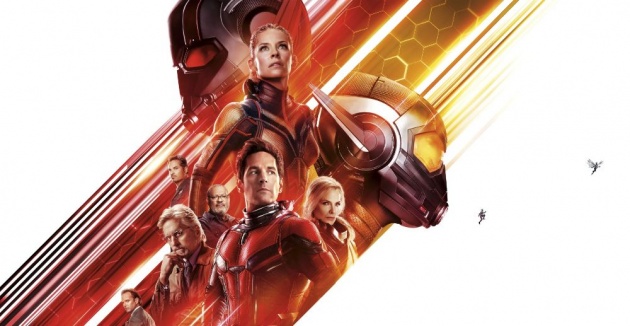 Image Credit: wall.alphacoders.com
The movie "Ant-Man and the Wasp" was released on July 6, 2018 under the distribution banner of Walt Disney Studios Motion Pictures. Some details of cast of this movie is as under:
✤ Paul Rudd as Scott Lang And Ant-Man
✤ Michael Douglas as Hank Pym
✤ Evangeline Lilly as Hope van Dyne And the Wasp
✤ Michelle Pfeiffer as Janet van Dyne
✤ Hannah John-Kamen as Ava Starr And Ghost:
✤ Michael Peña as Luis
✤ Walton Goggins as Sonny Burch
✤ Judy Greer as Maggie
✤ Bobby Cannavale as Jim Paxton
✤ Tip "T.I." Harris as Dave
✤ David Dastmalchian as Kurt
✤ Abby Ryder Fortson as Cassie
✤ Randall Park as Jimmy Woo
✤ Laurence Fishburne as Bill Foster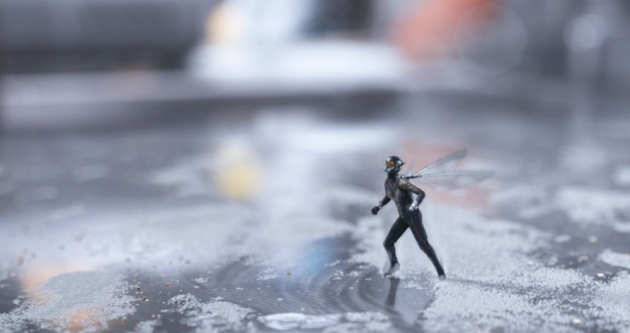 Image Credit: wall.alphacoders.com
Scott "Ant-Man" Lang may be a superhero, but his accomplishments are all so heavily qualified—mostly because he never manages to save the day without alienating his friends and loved ones—that his sense of self-worth is constantly reduced to human scale.

Lang is reminded of his character-defining shortcomings throughout the messy, but satisfying super-sequel "Ant-Man and the Wasp" every time he tries to puff out his chest. Lang (Paul Rudd) helped Captain America that one time—but only after he stole a shrinking super-suit from his reluctant mentor Hank Pym (Michael Douglas). But he saved the world in "Captain America: Civil War"—without consulting his training and romantic Hope van Dyne (Evangeline Lilly). He's starting his own security business in San Francisco—but is still under heavily-monitored house arrest. Like writer Nick Spencer's recent run on the Ant-Man comics, "Ant-Man and the Wasp" presents Lang as a hapless but well-meaning small fry who tries, and often fails, to live up to expectations.
Movie Review Extracts From: www.rogerebert.com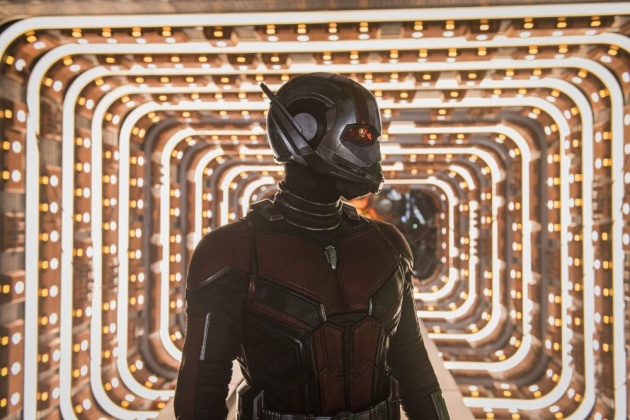 Image Credit: wall.alphacoders.com
Video Credit: Marvel Entertainment via Youtube.com
✔ Plot Of The Movie And Movie Review
The movie begins showing the situation after "Captain America: Civil War" and Hank Pym as Ant-Man with his wife Janet Van Dyne as the Wasp on a mission against Russian powers in 1980's. As a Russian Missile is about to reach America, Janet transforms herself into subatomic form in order to guide the Russian missile into ocean instead of American soil. However, in the process, she gets lost in Microverses, "a universe" called Quantum Realm. Now, in modern times, the new Ant-Man Scott Lang have managed to come back to normal size after going into sub-atomic size. Seeing this Hank Pym feels that there could be a method to bring back Janet Van Dyne into normal size. Hank Pym and his daughter Hope work on the same method and take the help of Scott Lang. However, since Scott Lang had been involved in helping Captain America in the fight and thus going against the laws of Comics, therefore, he faces house arrest leaving no other option for Hank Pym and Hope to continue searching for Janet Van Dyne on their own.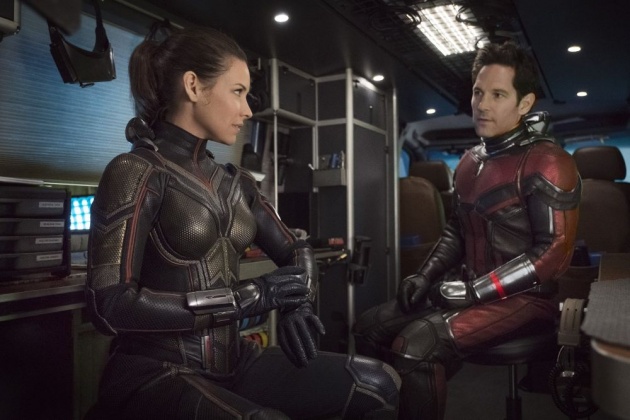 Image Credit: wall.alphacoders.com
During the search for Janet, Hank Pym and Hope find a way to open a tunnel to Quantum Realm. New Ant-Man Scott has been experiencing signs / dreams regarding Janet which makes him believe she is alive and can be retrieved. When he receives a clear message from Janet, he tries to forward it to Hank Pym; however, in the process he is kept hidden by Hope in order to avoid FBI. Hank Pym and Hope are deceived by Burch who thinks about getting his own benefits out of the mission of entering into Quantum Realm. They soon get the help form Scott Lang and they fight with Burch and his accomplices also including a woman known as "ghost" who gives tough time to Hope as well as Hank Pym and Scott Lang. During the fight, Hank Pym loses his lab which is located again with the help of his old friend Bill Foster. They also come to know that ghost's real identity is Ava and she became unstable because of an accident his father caused resulting in his and his wife's death as well as unstable condition of Ava.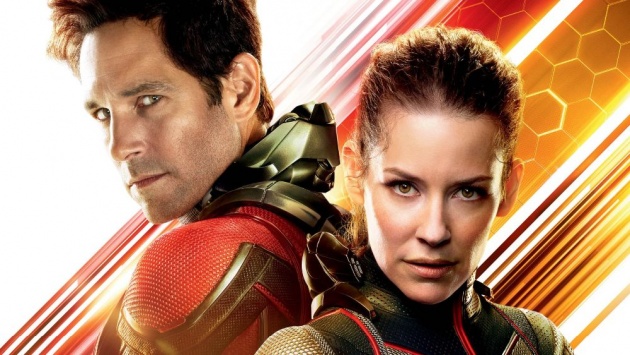 Image Credit: wall.alphacoders.com
Hank Pym along with Hope and Scott Lang leave Ava and Bill Foster to search for Janet. Soon after quite a bit of effort, the Hank Pym's team manages to open an adequate space into quantum realm. They luckily manage to be in connection with Janet also coming to know about her location. However, they are also warned that they have only two hours to react and retrieve Janet or else they shall lose each other for a century. They trio faces the challenge of Burch as well as FBI agents who manage to captivate Hope and Scott Lang and arrest them for breaking the rule of house arrest. The lab is given to Ava by the FBI and now Hank Pym has to make last effort to get Janet back. Hank goes into the quantum realm and fights with Burch and his accomplices. After the fight ends, Hank Pym manages to find Janet and brings her back with her energy. In the ending scenes, Janet gives some of her power to Ava in order to stabilize her as a gesture of goodwill. Scott Lang is only concerned about finishing his house arrest saving himself from the FBI agent Woo.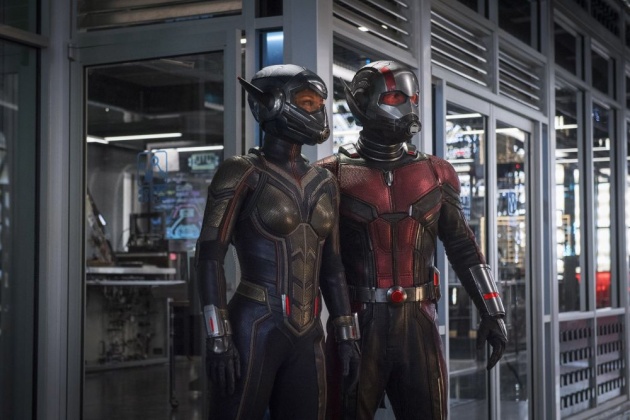 Image Credit: wall.alphacoders.com
✿ Here is Querlo Chat for you. Isn't it fun to chat with a Chatbot ?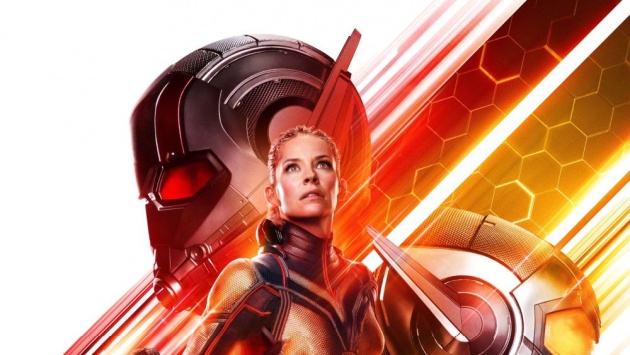 Image Credit: wall.alphacoders.com
Video Credit: Comicbook.com via Youtube.com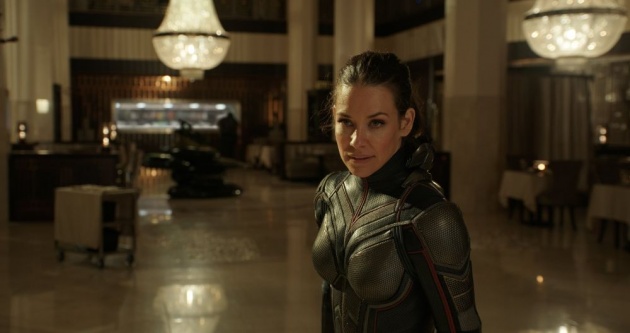 Image Credit: wall.alphacoders.com
✔ Conclusion
It has always been a treat to watch Superheroes movies and this movie "Ant-Man and the Wasp" is one of them. In a short span of time, Marvel Comics characters have received wide popularity and appreciation. Marvel Studios came up with a wonderful movie yet again which has use of advanced technology, mind blowing visual effects and superb camera work. The movie plot was very good and I found it very interesting which kept me close the screen till the end of the movie. The performances of Paul Rudd as new Ant-Man, Michael Douglas as an old Ant-Man as well as Evangeline Lilly as the Wasp were very impressive. This movie is undoubtedly another feather in the cap of Marvel Cinematic Universe (MCU) on their way of making such movies. I hope to see more such wonderful movies in the near future from Marvel Cinematic Universe.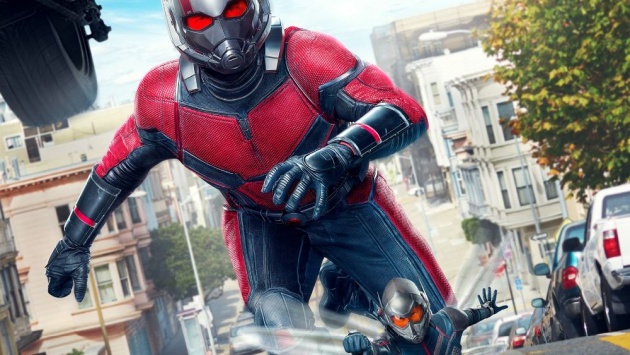 Image Credit: wall.alphacoders.com
✿✸✔✤✪ - - - - - - - - - - - - - - - ✿✸✔✤✪ - - - - - - - - - - - - - - - ✿✸✔✤✪ - - - - - - - - - - - - - - ✿✸✔✤✪

Thanks for Reading. This Blog was written by Rafaquat Noman (a Resident of Saudi Arabia and a Traveler) for bitlanders.
✿✸✔✤✪ - - - - - - - - - - - - - - - ✿✸✔✤✪ - - - - - - - - - - - - - - - ✿✸✔✤✪ - - - - - - - - - - - - - - ✿✸✔✤✪