Hollywood Movie Review - Pirates of the Caribbean: Dead Men Tell No Tales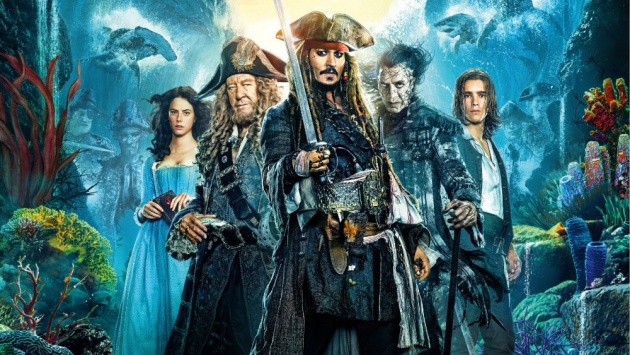 Image Credit: wall.alphacoders.com
✔ Introduction



Hello Friends, I hope you are doing fine and are having a good time on bitlanders. Today I have come up again with my new blog with the title of "Hollywood Movie Review - Pirates of the Caribbean: Dead Men Tell No Tales". Friends, this blog is about a recently released Hollywood Adventurous, Fantasy and Drama Genres movie "Pirates of the Caribbean: Dead Men Tell No Tales". The story of the movie revolves around the leading character in the film "Captain Jack Sparrow" played by Johnny Depp and his dangerous adventures in which he fights against ghost pirates and he searches for Trident of Poseidon for some particular benefits. This movie was directed by Joachim Ronning and was produced by Jerry Bruckheimer. The screen play for the movie was written by Jeff Nathanson and the movie was produced under the supervision of Walt Disney Pictures, an American Film Production and Studio Company.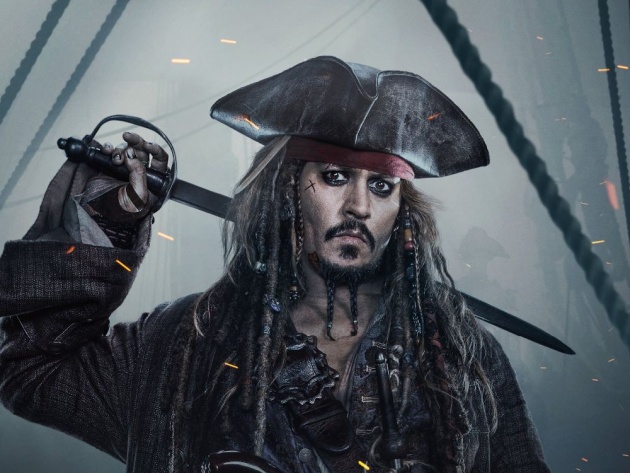 Image Credit: wall.alphacoders.com
The movie "Pirates of the Caribbean: Dead Men Tell No Tales" was released on May 26, 2017 in the United States under the distribution banners of Walt Disney Studios Motion Pictures. Some details of cast of this movie are as under:
✤ Johnny Depp as Captain Jack Sparrow
✤ Brenton Thwaites as Henry Turner
✤ Javier Bardem as Captain Armando Salazar
✤ Geoffrey Rush as Captain Hector Barbossa
✤ Kaya Scodelario as Carina Smyth
✤ Kevin McNally as Joshamee Gibbs
✤ Golshifteh Farahani as Shansa
✤ Martin Klebba as Marty
✤ Orlando Bloom as Captain William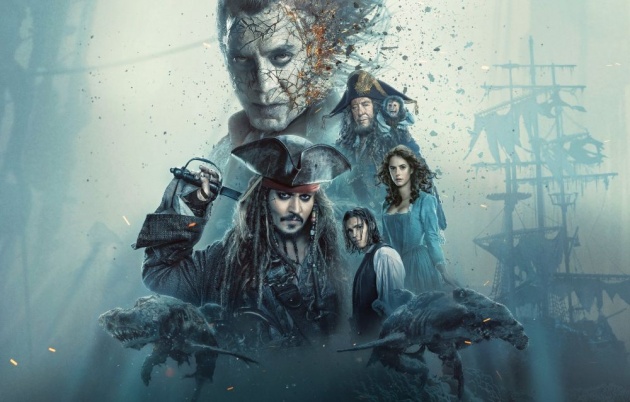 Image Credit: wall.alphacoders.com
The "Pirates" franchise has finally delivered exactly what cynics had expected all along. Containing only the faintest traces of the spark that turned this once unpromising idea into a nearly four billion-dollar enterprise, Joachim Ronning and Espen Sandberg's "Pirates of the Caribbean: Dead Men Tell No Tales" is a mercenary, visually unappealing exercise in brand maintenance. The franchise has lost a bit of its luster with every successive installment, but never has a "Pirates" film felt this inessential, this depressingly pro forma. It will surely make money, and the estimated wait times for its namesake ride will spike in Disney parks worldwide. But considering the quality of some of the other big-money franchises in Disney's fleet, "Pirates" needs to make a far better case for its seaworthiness if it expects to see future voyages.
Movie Review Extracts From: variety.com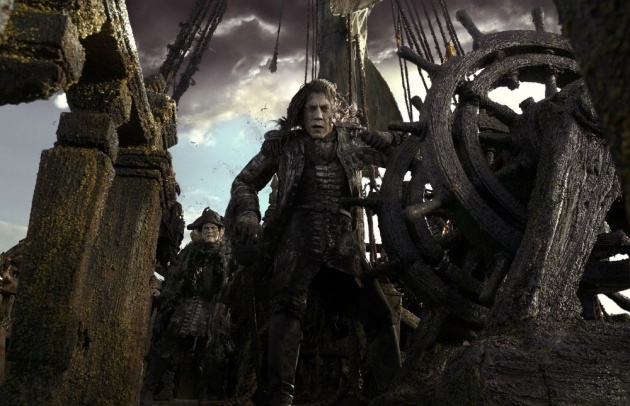 Image Credit: wall.alphacoders.com
Video Credit: TheEllenShow via Youtube.com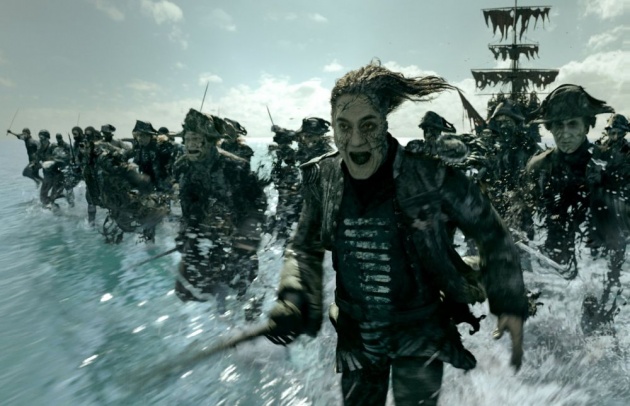 Image Credit: wall.alphacoders.com
✔ Movie Plot And Review

The movie begins with Henry Turner as he is in the middle of the sea in his rowboat when he suddenly goes down and sees the cursed ghost ship which is known as the Flying Dutchman in the movie. Over there, Henry incidentally sees his father Will Turner who was captain of the ship but is under the curse at the moment. Henry comes to know that he can break his father's curse by using the Trident of Poseidon which is although hard to get but Henry is confident that he can get it with the help of Captain Jack Sparrow. However, Will Turner feels that it is not possible to get Trident of Poseidon so easily and he asks his son to go to his boat and move away as soon as possible. The movie forwards to nine years later period when Henry Turner has become part of British Royal Naval Force and he is on a ship which is on its way to the Devil's Triangle, which is commonly known as Bermuda Triangle in modern days. Although Henry tries his best to convince the ship's captain to change the course in order to avoid the forthcoming danger, but he is instead charged with insubordination and is locked up.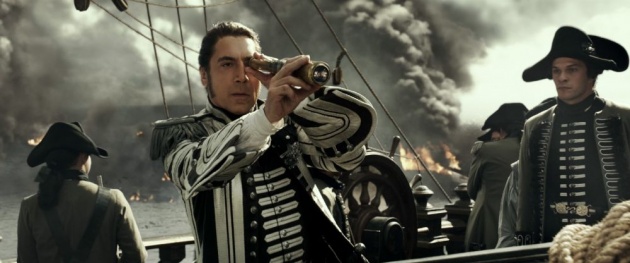 Image Credit: wall.alphacoders.com
As correctly anticipated by Henry, when the ship passes between Devil's Triangle, they come under attack by ghost pirates of the ship Silent Mary which was captained by Captain Armando Salazar who kills all the sailors on-board but spares Henry on the condition that he would take his message to Captain Jack Sparrow that he is under a great threat posed by him as he is after him. Henry finds Carina on the ship and both befriend and make a partnership to escape from the ship. Carina also comes to know about Henry Turner's wish to find Trident of Poseidon and she wants to help him find it. Then the movie shows Captain Hector Barbossa who has the ambition in life to collect as much treasures as possible being the captain of the ship which is known as "Queen Anne's Revenge". Captain Hector Barbossa teams up with Captain Armando Salazar to find Captain Jack Sparrow in order to take revenge on him.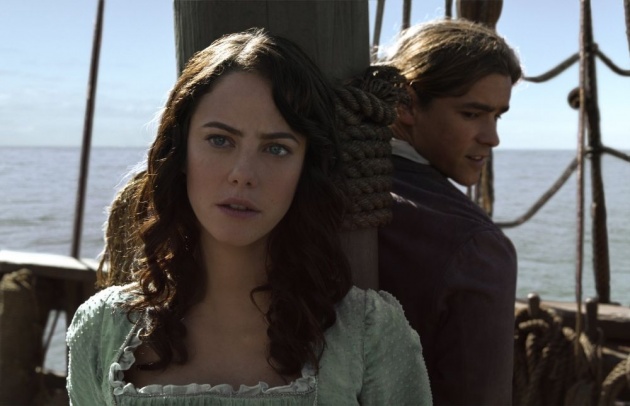 Image Credit: wall.alphacoders.com
Captain Jack Sparrow is attacked by ghost pirates and Jack along with Carina and Henry moves away on a rowboat as their companions fight against the ghosts. Carina also knows that in the nearby island, there is present the Trident of Poseidon, therefore, she wants to be there as soon as possible. Captain Armando Salazar tries to catch them but fails as he and his men start to burn up when they try to touch the land. Barbossa reaches the island after Captain Jack and others and befriends with him after saving him from a forced marriage and also returns Captain Jack's compass. Then, all of them move towards Trident's island and during the journey it is revealed that Carina is the lost daughter of Barbossa which makes him happy and emotional. As Captain Jack manages to get hold of the Trident of Poseidon, Captain Armando Salazar appears again to attack and kill all of them. Here, Barbossa sacrifices his own life in order to provide others with a safe passage. The movie ends as the whole Turner family reunites, free from all curses etc and Henry starts a new life with Carina being in love with each other. Jack returns to his own crew and becomes captain of his ship after being accepted by them. However, it is later revealed that Davy Jones makes his presence felt to Will Turner at night when he was sleeping.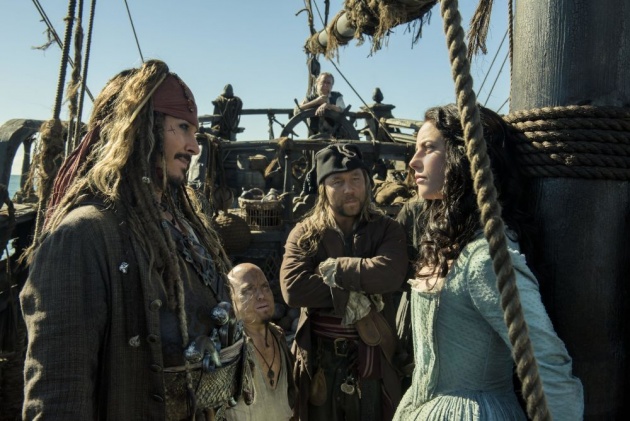 Image Credit: wall.alphacoders.com
✿ Here is Querlo Chat for you. Isn't it fun to chat with a Chatbot ?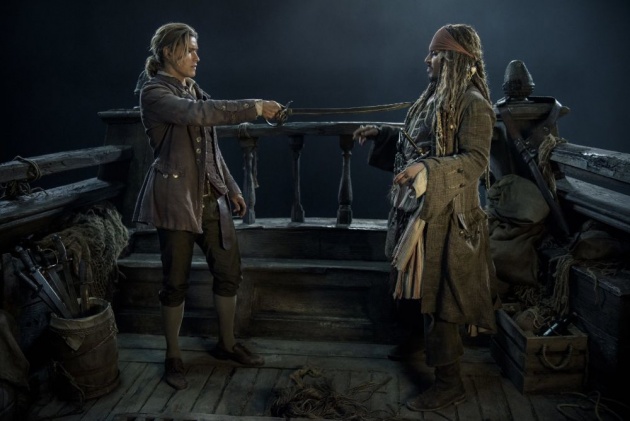 Image Credit: wall.alphacoders.com
Video Credit: MongrelNevada08 via Youtube.com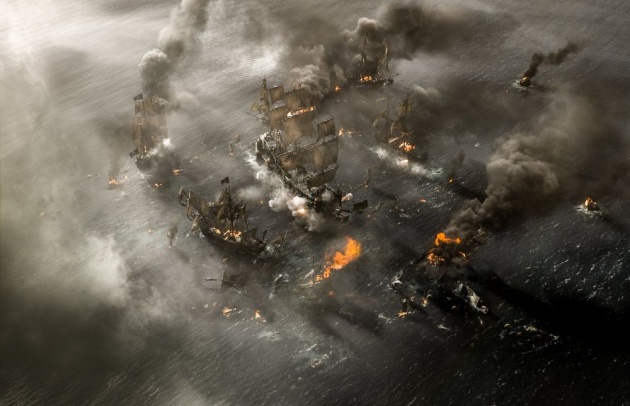 Image Credit: wall.alphacoders.com
✿✸✔✤✪ - - - - - - - - - - - - - - - ✿✸✔✤✪ - - - - - - - - - - - - - - - ✿✸✔✤✪ - - - - - - - - - - - - - - ✿✸✔✤✪

Thanks for Reading. This Blog was written by Rafaquat Noman (a Resident of Saudi Arabia and a Traveler) for bitlanders.
✿✸✔✤✪ - - - - - - - - - - - - - - - ✿✸✔✤✪ - - - - - - - - - - - - - - - ✿✸✔✤✪ - - - - - - - - - - - - - - ✿✸✔✤✪