Hollywood Movie Review - The Fate of the Furious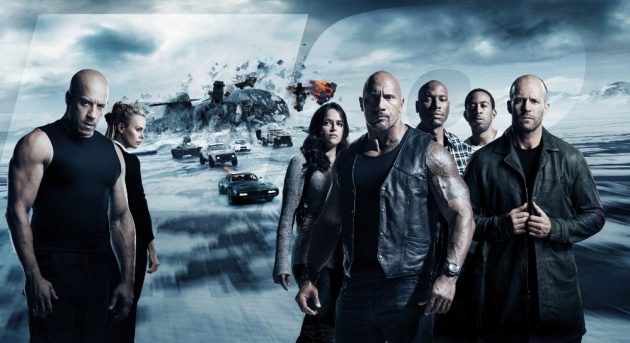 Image Credit: wall.alphacoders.com
✔ Introduction

Hello Friends, I hope you are doing fine and are having a good time on bitlanders. Today I have come up again with my new blog with the title of "Hollywood Movie Review - The Fate of the Furious". Friends, this blog is about a recently released Hollywood Movie "The Fate of the Furious". This movie is another episode of Fast And The Furious movie series being the 8th edition of that particular car racing movies. This movie is a star studded movie also based on car racing. The story of this movie revolves around Vin Diesel as he is the main character of the movie series. In this movie, he is trapped by the enemies and is taken away from the Fast & Furious team to work against them. The movie was directed by Felix Gary Gray and was produced by Neal H. Moritz as well as by Vin Diesel for the Film Production Houses of China Film Group Corporation and Original Film.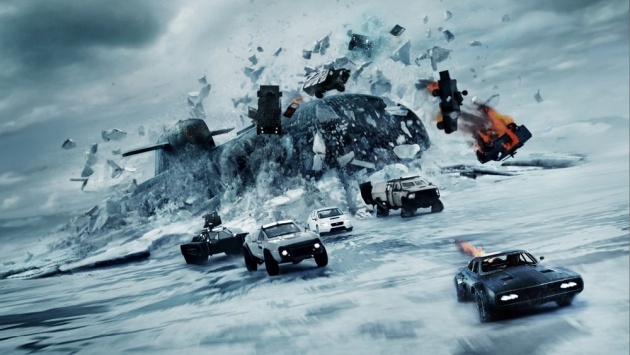 Image Credit: wall.alphacoders.com
The movie "The Fate of the Furious" was released on April 14, 2017 under the distribution banner of Universal Pictures. Some details of cast of this movie are as under:
✤ Vin Diesel as Dominic Toretto
✤ Jason Statham as Deckard Shaw
✤ Dwayne Johnson as Luke Hobbs
✤ Michelle Rodriguez as Letty Ortiz
✤ Chris Ludacris Bridges as Tej Parker
✤ Tyrese Gibson as Roman Pearce
✤ Scott Eastwood as Eric Reisne
✤ Nathalie Emmanuel as Ramsey
✤ Elsa Pataky as Elena Neves
✤ Kurt Russell as Mr. Nobody
✤ Charlize Theron as Cipher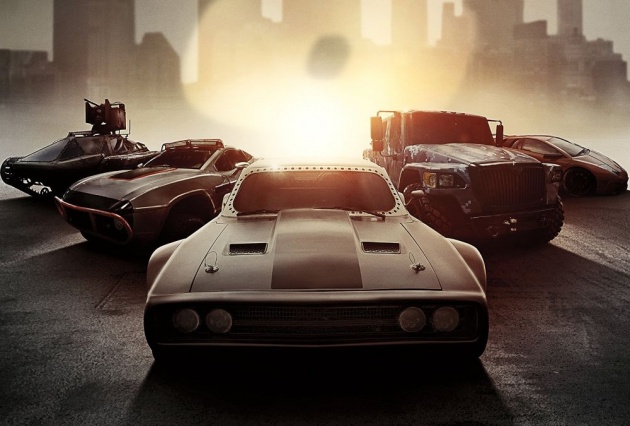 Image Credit: wall.alphacoders.com
Riding the success of "Straight Outta Compton," director F. Gary Gray jumps into one of the most successful franchises of all time with "The Fate of the Furious," the eighth installment in a series that seems increasingly critic-proof. How big are these movies? They have made almost $4 billion worldwide, with the last one shattering the previous series record, bringing in $1.5 billion on its own. There are big franchises and then there's "The Fast and the Furious" movies, which have found the perfect blend of international appeal, ridiculous action and, of course, an emphasis on "family," whatever that word means to you. Regardless of reviews, this series is too big to fail. It's going to be around for a very long time. But that doesn't mean we can't be disappointed that "The Fate of the Furious" distinctly drops the level of quality in this series for the first time this decade.
Movie Review Extracts From: www.rogerebert.com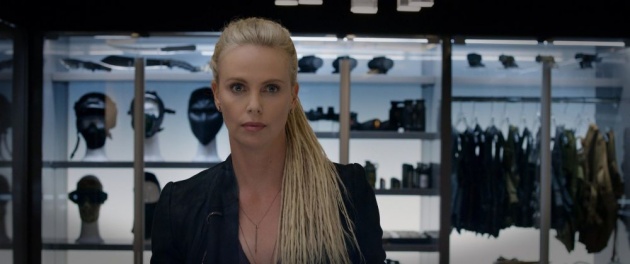 Image Credit: wall.alphacoders.com
Video Credit: Fast & Furious via Youtube.com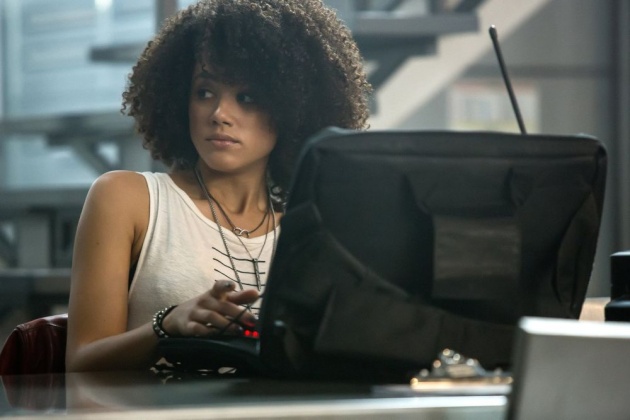 Image Credit: wall.alphacoders.com
✔ Movie Plot And Review
The movie begins as Dominic Toretto "Dom" and his wife Letty Ortiz are with the car technician for maintenance of their car; Dom informs that the engine in the car is from a boat which makes Letty Ortiz flabbergasted. The technician checks the car and the couple "Dom and Letty" wander in the streets of Havana where they see Fernando who is Dom's cousin trying to negotiate with a person Raldo from whom he took some loan and now Raldo is about to take his car and is being disrespectful to Fernando because he is unable to return the loan with interest. When Letty Ortiz tells Raldo to be respectful, he behaves wrongly and this enrages Dom who challenges Raldo for a race and if he wins, he'll take Dom's car instead of Fernando's car. Raldo accepts the challenge because Dom will have to drive Fernando's car in the race. Dom makes some changes in Fernando's car and the race starts afterwards. Dom wins the race in a very difficult manner as his car catches fire and after the finishing line; due to crowd and fire, Dom directs the car fully engulfed in flames into sea and jumps out timely. After the race, he leaves Raldo's car with him and gives his car to Fernando who is happy to have a much better car than his older car.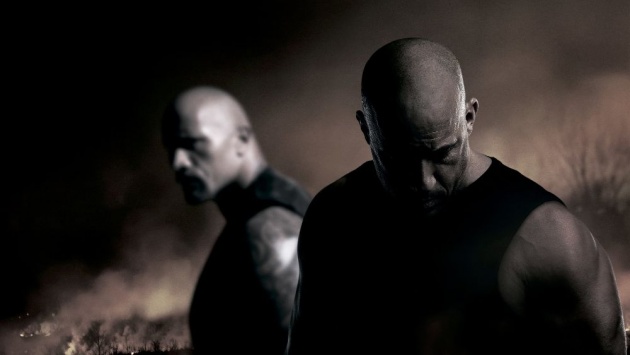 Image Credit: wall.alphacoders.com
Cipher who is playing the role of villain in this movie meets with Dom and tries to trap him to work for her. Dom agrees and thereafter Cipher plans to execute her ill motives with the help of Dom who along with his team moves towards Germany to help Luke Hobbs who works for the "DSS" Diplomatic Security Service. Dom and his team are meant to get a device "Electromagnetic Pulse Device" which is also known as EMP. However, in the process, Dom gets arrested after stealing the EMP device and is imprisoned in the jail where Deckard Shaw was prisoned before. It is learnt that Deckard and Hobbs are the companions of Mr. Nobody and their motive was to track down Dom in order to get hold of Cipher later on. Dom later comes to know through Cipher that his missing wife Elena Neves and son were in captivation of Cipher. Dom is happy to know about his wife and son's presence and on the wish of Elena, he accepts the offer to give the second name to his son.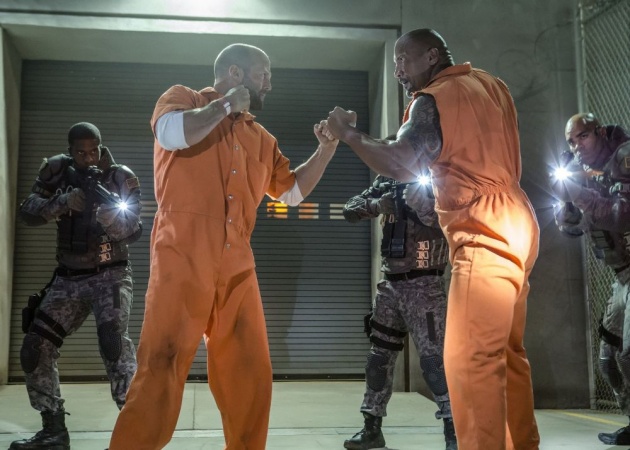 Image Credit: wall.alphacoders.com
Afterwards, Cipher gives another task to Dom in New York City and now Dom has to get a nuclear football which is in possession of Russian Government Agencies. Dom seeks the help of Magdalene Shaw (mother of Owen Shaw's mother) and Deckard for this task. For this dangerous assignment, Cipher helps Dom by hacking the electronic system of many cars which cause them to be controlled remotely in order to enable him to get the nuclear football. Dom manages to get into the Russian base where he uses EMP device to take a nuclear submarine out of Russian control so that Cipher could hijack it. Cipher's idea is to trigger a nuclear war by manipulating the submarine and its weapons. Meanwhile, Deckard helps Dom's son to get away from Cipher's reach and when Dom comes to know about his son's safety from Cipher, he starts killing Cipher's accomplices and joins back his Fast And The Furious Team. Cipher orders his team to catch Dom at any cost; however, Dom escapes with the help of Deckard. Cipher, seeing the defeat, vanishes from the scene and Dom finally gets the chance and time to give second name to his son as "Brian".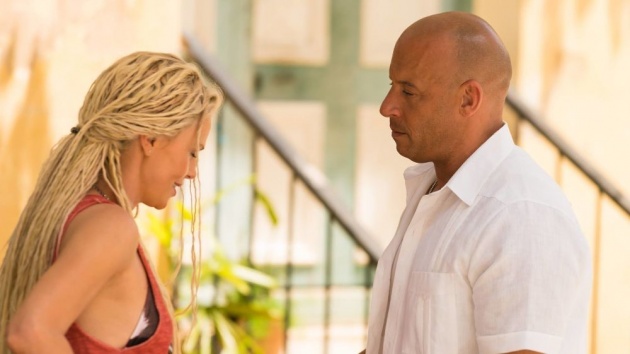 Image Credit: wall.alphacoders.com
✿ Here is Querlo Chat for you. Isn't it fun to chat with a Chatbot ?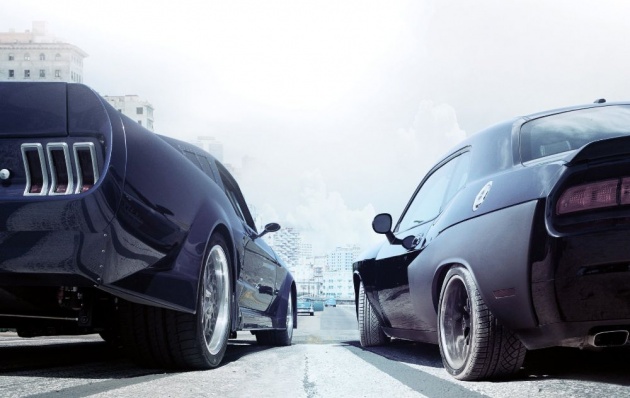 Image Credit: wall.alphacoders.com
Video Credit: Movieclips via Youtube.com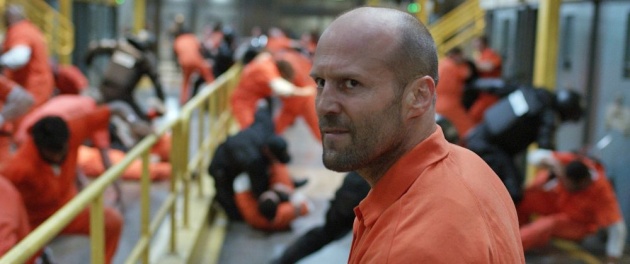 Image Credit: wall.alphacoders.com
✔ Conclusion
When we think about The Fast And The Furious movie series, car racing and a movie with full of action scenes come into our minds. This movie "The Fate of the Furious" did not disappoint in terms of providing the trademark action scenes and excitement related to car racing. The movie was an entertainment and a thrilling experience. Vin Diesel, as usual was mind-blowing and performed his role in a superb manner. Dwayne Johnson also provided his typical style of acting and enjoyment to see his muscle power. The plot of the movie was very well executed and the action scenes were very well filmed and presented. Charlize Theron also looked stunning in the movie and her acting has ever been improving creating high standards. The hard work of Director and Producer proved to be fruitful as the movie made a box office business of nearly 1.3 Billion US Dollars. The movie has laid the foundation for the next movie in the Fast And The Furious series, which is hopefully going to be another mind-blowing movie.
✿✸✔✤✪ - - - - - - - - - - - - - - - ✿✸✔✤✪ - - - - - - - - - - - - - - - ✿✸✔✤✪ - - - - - - - - - - - - - - ✿✸✔✤✪

Thanks for Reading. This Blog was written by Rafaquat Noman (a Resident of Saudi Arabia and a Traveler) for bitlanders.
✿✸✔✤✪ - - - - - - - - - - - - - - - ✿✸✔✤✪ - - - - - - - - - - - - - - - ✿✸✔✤✪ - - - - - - - - - - - - - - ✿✸✔✤✪