Hollywood Movie Review - The Nun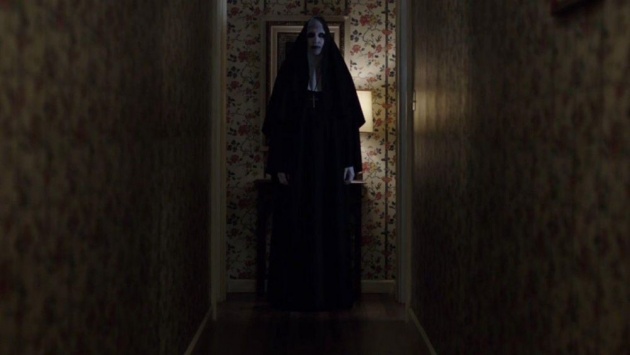 Image Credit: wallpapercave.com
✔ Introduction


Hello Friends, I hope you are doing fine and are having a good time on bitlanders. Today I have come up again with my new blog with the title of "Hollywood Movie Review - The Nun". Friends, this blog is about a recently released Hollywood Horror, Supernatural and Thriller Genres movie "The Nun". The story of the movie revolves around a young nun who faces horrific incidents when she is sent to a church after the death of a nun. The story depicts the church in Romania where supernatural force is creating havoc and a young nun and the priest there have to fight it out and find the reasons behind the presence of supernatural force. The film is another installment in the series of The Conjuring Universe and is widely known as a "Spin-off" of The Conjuring 2 which was released back in 2016. This movie was directed by Corin Hardy and was produced by Peter Safran along with Jonas Bloquet. The screen play for the movie was written by Gary Dauberman and the movie was produced under the supervision of New Line Cinema, an American Film Production Company.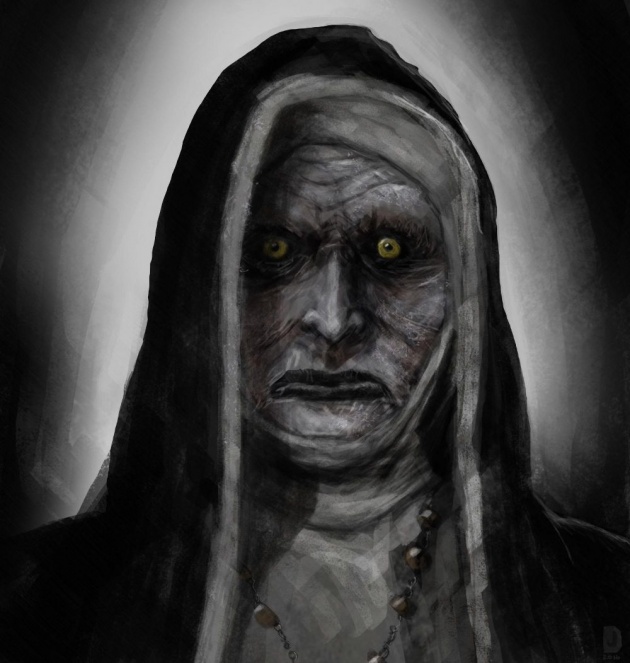 Image Credit: wallpapercave.com
The movie "The Nun" was released on September 7, 2018 in the United States under the distribution banners of Warner Bros. Entertainment Inc.; Some details of cast of this movie are as under:
✤ Taissa Farmiga as Sister Irene
✤ Demián Bichir as Father Burke
✤ Jonas Bloquet as Maurice
✤ Charlotte Hope as Sister Victoria
✤ Ingrid Bisu as Sister Oana
✤ Jonny Coyne as Gregoro
✤ Sandra Teles as Sister Ruth
✤ Manuela Ciucur as Sister Christine
✤ Ani Sava as Sister Jessica
✤ August Maturo as Daniel
✤ Mark Steger as The Duke
✤ Claudio Charles Schneider as Demon
✤ Michael Smiley as Bishop Pasquale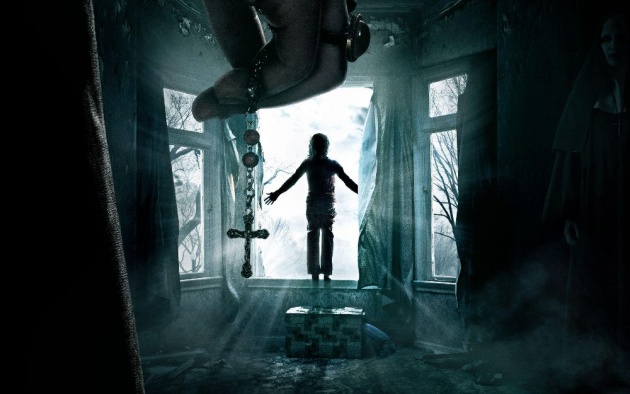 Image Credit: wallpapercave.com
New to the franchise is director Corin Hardy, who continues the British retro-horror feel of his Irish debut feature The Hallow in a mix of tried-and-tested jump scares and slow-build creep-outs. It seems to be a rule of the Conjuring universe that each film should have a homage to a classic Italian horror film — Annabelle reprised one of the best scares in Mario Bava's filmography, and this revisits a memorable buried-alive shock from Lucio Fulci's City Of The Living Dead. Hardy steeps the whole Romanian excursion in gothic ground mists, with forests of inverted crosses, muttering peasants down at the Hammer Films inn, bells attached to graves so that the prematurely buried can summon help (when they all tinkle at once, panic ensues), an impressively castle-like convent which has a few things in common with Michael Mann's The Keep (it's more prison than church), and a plethora of veiled, wimpled, looming figures.
Movie Review Extracts From: www.empireonline.com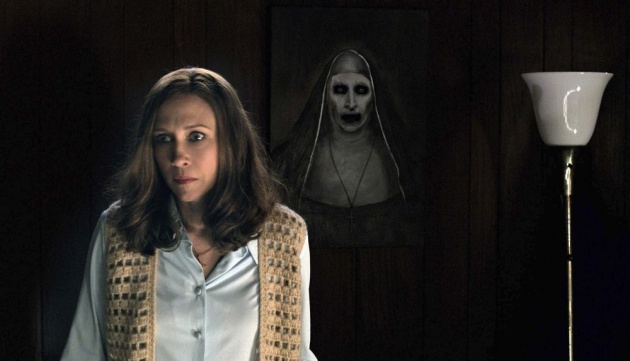 Image Credit: wallpapercave.com
Video Credit: Warner Bros. Pictures via Youtube.com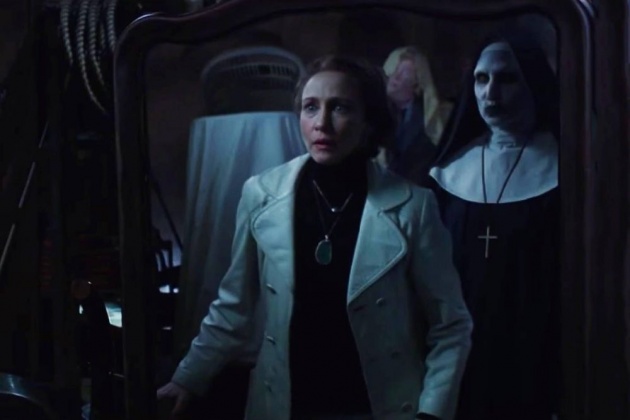 Image Credit: wallpapercave.com
✔ Movie Plot And Review
The movie begins in Romania and takes the viewers to back in 1952, when in a church there, is a nun Victoria who dies in a mysterious circumstances and it is believed that she committed suicide when apparently she along with another nun was attacked by an unknown and unseen force. Soon, her body is found as she jumped outside the window and a person called Frenchie discovered her body. Since the matter is very serious and demands immediate attention by higher religious authorities, a team consisting of two members is sent to the church to investigate the matter. The team includes a priest who is known as Father Burke and a young nun who is still under training and her name is Sister Irene. They reach the church and start to find out the circumstances and the evidence which could lead them to some useful conclusions. First of all, they meet with Frenchie who first found out the dead body. When they go to the place with him where he placed the dead body, they find the body in upright position and it was sitting whereas Frenchie conveyed that he had actually laid the body.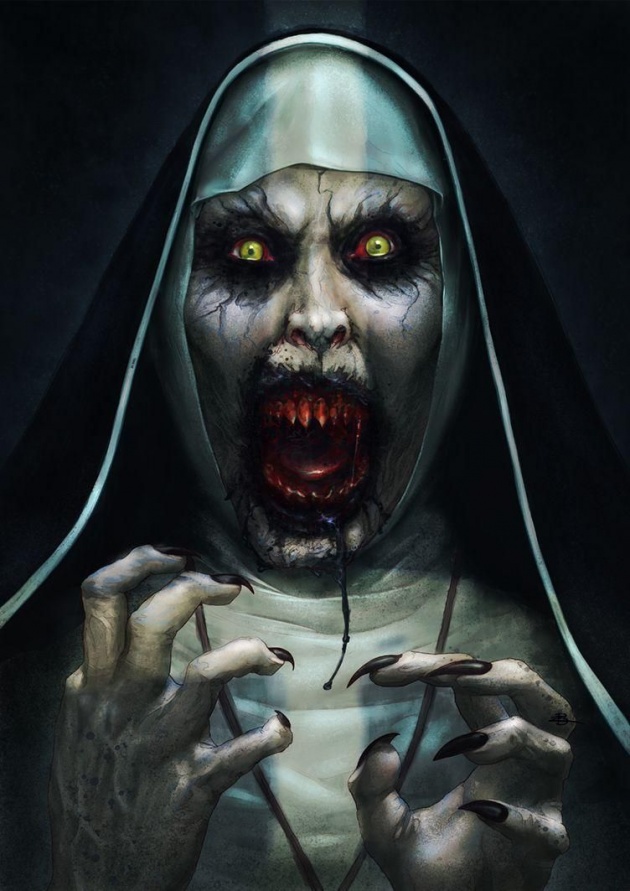 Image Credit: wallpapercave.com
The Father and the young nun soon realize that there is a strange and supernatural force behind all this matter as they come to know that Frenchie was also attacked by such force when he returned home after meeting with them, luckily however, Frenchie survived the attack. Now Father Burke informs Sister Irene about a boy he supervised exorcism on and the boy got injured pretty badly during the process who later died. Father Burke always felt guilt about it and he thought that the events taking place inside the church had similarity with previous events. That night, Father Burke and Sister Irene are attacked by a supernatural force which targeted Father Burke in particular. Irene helped Father Burke to come out of the grave in which he got buried alive. Afterwards, they meet Abbey again who was present in the church and with whom the pair had met the previous day and Irene gets the chance to meet with other nuns in their private worship places. Irene also gets the chance to learn about the history of the church and she comes to know through another nun that the church belongs to the middle age area and it was previously a castle at that time. There was a duke in the castle who was obsessed with a supernatural force. However, he was later murdered in a war and was buried in a rift.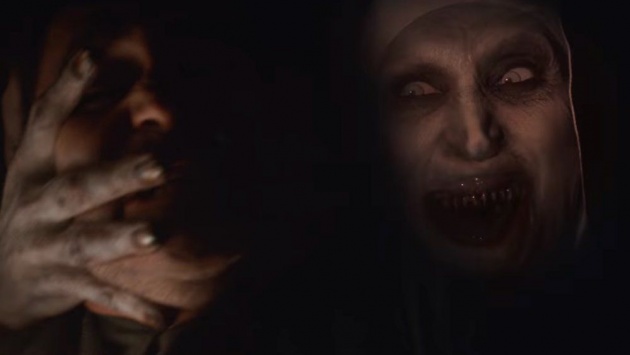 Image Credit: geektyrant.com
Irene comes to know that the supernatural force had taken the shape of a nun and its name was "Valak". Many nuns had felt and seen a supernatural force inside the church, especially at night which caused a little concern as well. In the meantime, Irene is also attacked by the supernatural force Valak but she manages to save herself by praying as a nun to cast away demons etc. On the other hand, Father Burke is also attacked by the same force and he also survives the attack with the timely help of Frenchie who came with an intention to save them and the church from the evil force. Irene finds out that Sister Victoria sacrificed her life in order to avoid Valak possessing her body for evil purposes. The trio manages to get some blood of Christ in order to fight against Valak and as the group starts to find the rift from which Valak had escaped; Irene is overpowered and possessed by Valak. However, Frenchie put some Christ blood on her which saves Irene once again. During the fight between Valak and the trio, Irene manages to subject Valak to the blood of Christ which closes and seals the rift from which Valak had escaped and now she goes back there. However, as the movie ends, it is revealed that Frenchie has been possessed by Valak and with the passage of time he gets fully possessed by the supernatural force and this fight must go on.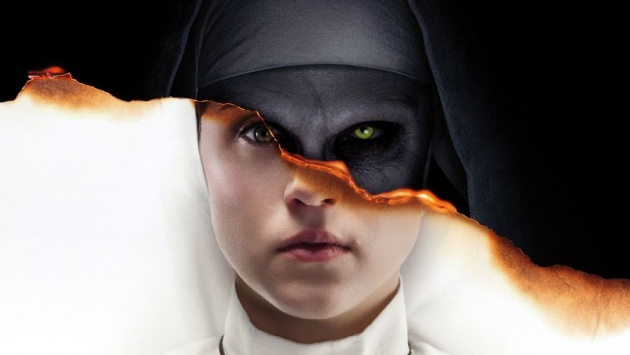 Image Credit: wall.alphacoders.com
Video Credit: FUTURE FLIX via Youtube.com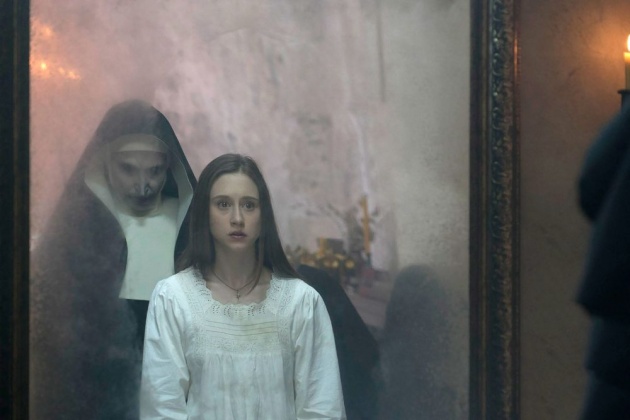 Image Credit: hdqwalls.com
✿ Here is Querlo Chat for you. Isn't it fun to chat with a Chatbot ?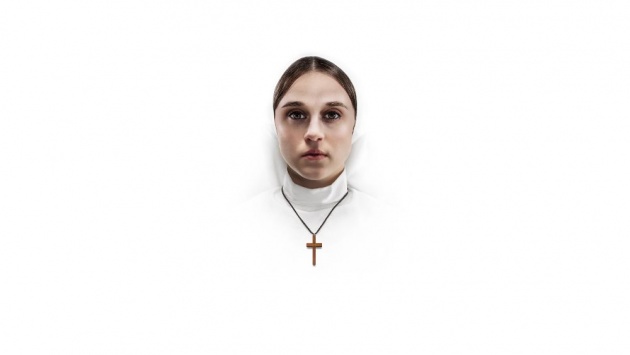 Image Credit: hdqwalls.com
✔ Conclusion


The movie "The Nun" is a real horror movie which shakes the body and Consistently sends shivers down the spine. The movies in "The Conjuring" series have their unique following and effect because of their special content and very strong horror script. It was a great challenge to see the whole movie in one go because on certain occasions, it became impossible to keep the eyes open in front of the screen. The movie has been released just a few days ago and it had already piled up more than 175 Million US Dollars against its budgeted cost of just 22 Million US Dollars. This movie and the Conjuring movie series has a long way to go and we hope for more in this series as the movie was a real treat to watch with friends who are pretty sure they are brave enough to watch such horror movies.
✿✸✔✤✪ - - - - - - - - - - - - - - - ✿✸✔✤✪ - - - - - - - - - - - - - - - ✿✸✔✤✪ - - - - - - - - - - - - - - ✿✸✔✤✪

Thanks for Reading. This Blog was written by Rafaquat Noman (a Resident of Saudi Arabia and a Traveler) for bitlanders.
✿✸✔✤✪ - - - - - - - - - - - - - - - ✿✸✔✤✪ - - - - - - - - - - - - - - - ✿✸✔✤✪ - - - - - - - - - - - - - - ✿✸✔✤✪