Hollywood Movie Review - The Shape of Water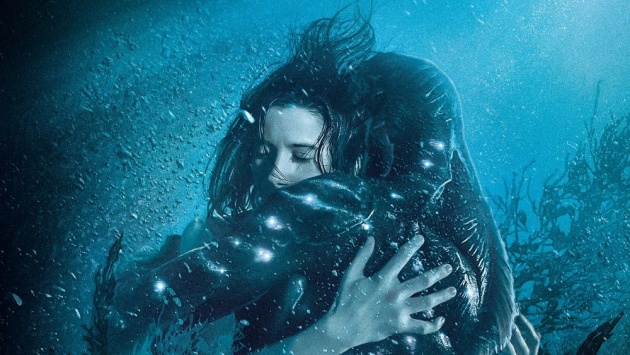 Image Credit: wall.alphacoders.com
✔ Introduction

Hello Friends, I hope you are doing fine and are having a good time on bitlanders. Today I have come up again with my new blog with the title of "Hollywood Movie Review - The Shape of Water". Friends, this blog is about a recently released Hollywood Fiction, Romantic and Drama Genres movie "The Shape of Water". The story of the movie revolves around a woman who is "Mute" and has an amorous relationship with a creature nobody has seen before. the movie throws light on different love emotions that a special person like that lady can have. The movie depicts that love has no boundaries and two people from different backgrounds or even two different species can fall in love and their love can blossom. This movie was directed by Guillermo del Toro and was produced by J. Miles Dale along with Guillermo del Toro. The screen play for the movie was written by Vanessa Taylor, and yet again, Guillermo del Toro gave his hand in the screenplay as well. This movie was produced under the supervision of TSG Entertainment, an American Film Financing Company. The movie was showcased in the 74th Venice International Film Festival for its world premiere in August 2017 where it managed to impress the viewers and won Golden Lion.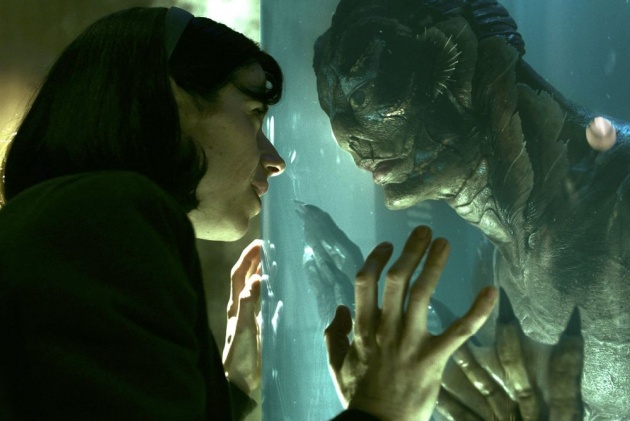 Image Credit: wall.alphacoders.com
The movie "The Shape of Water" was released on December 1, 2017 in the United States under the distribution banners of Fox Searchlight Pictures. Some details of cast of this movie are as under:
✤ Sally Hawkins as Elisa Esposito
✤ Doug Jones as Amphibian Man
✤ Michael Shannon as Richard Strickland
✤ Richard Jenkins as Giles
✤ Octavia Spencer as Zelda Fuller
✤ Michael Stuhlbarg as Robert Hoffstetle
✤ David Hewlett as Fleming
✤ Nick Searcy as Frank Hoyt
✤ Nigel Bennett as Mihalkov
✤ Lauren Lee Smith as Elaine Strickland
✤ John Kapelos as Mr. Arzoumanian
✤ Morgan Kelly as Pie Guy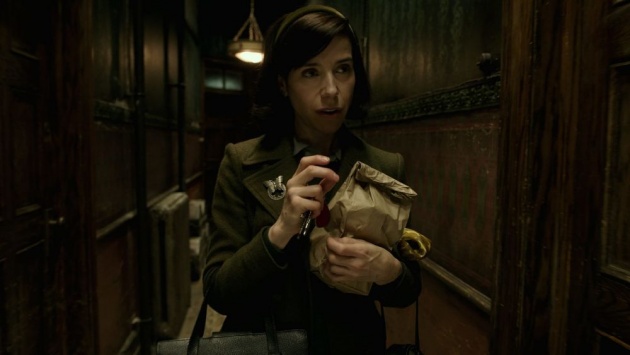 Image Credit: wall.alphacoders.com
The 21st century has produced no finer movie than Pan's Labyrinth, Guillermo del Toro's 2006 masterpiece, which acts as a sister picture to his 2001 Spanish civil war ghost story, The Devil's Backbone. Like Del Toro's first feature, Cronos (1993), these Spanish-language gems possessed a unique cinematic voice, the distant echo of which could still be heard even amid the thunderous roar of 2013's Pacific Rim. Now, with his awards-garlanded latest (co-scripted by Game of Thrones graduate Vanessa Taylor), Del Toro has conjured a boundary-crossing hybrid that is as adventurously personal as it is universal, a swooning romantic melodrama that reshapes the mythical themes of Beauty and the Beast with deliciously bestial bite.
Movie Review Extracts From: www.theguardian.com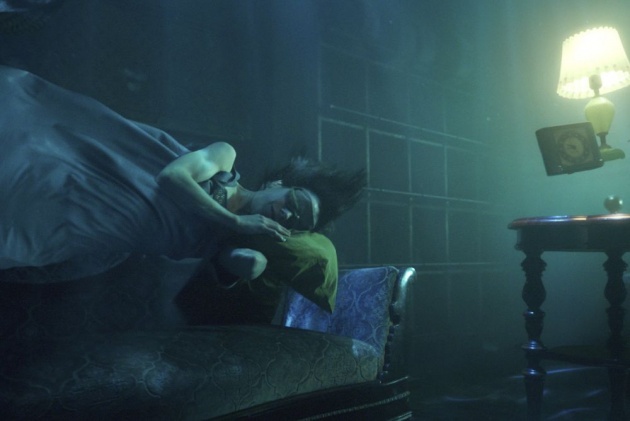 Image Credit: wall.alphacoders.com
Video Credit: FoxSearchlight via Youtube.com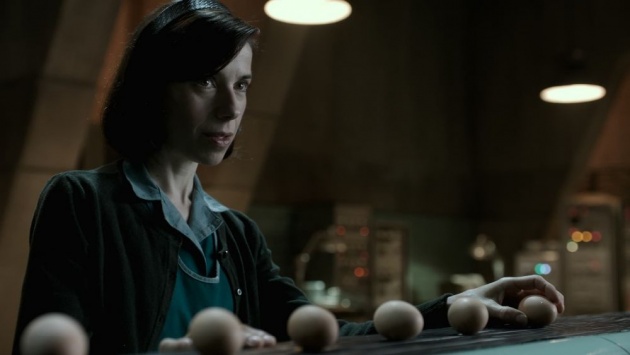 Image Credit: wall.alphacoders.com
✔ Movie Plot And Review
The movie begins with Elisa Esposito who is a dumb woman and is living somewhat a quite life with her friend Giles who is also her neighbor but is a homosexual person. Elisa is living in an apartment which is above a cinema and this cinema belongs to Mr. Arzoumanian who also resides in the same building. Elisa Esposito works as a Janitor in a top secret Government Research Laboratory which is known as Occam Aerospace Research Center. At her office, she has a little acquaintance with a co-worker whose name is Zelda with whom she has a good chemistry and Zelda also interprets her message to the ones who can't understand sign language. Giles frequently visits a certain Pie shop where he takes Elisa and asks whether she liked it or not. Although, Elisa did not like the Pie but Giles brought her here on a purpose as he likes one staff member there and the feelings are mutual. Giles is gay; therefore, he visits this Pie Shop every now and then.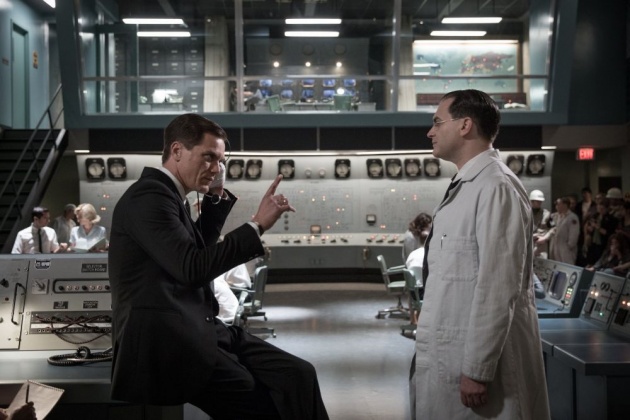 Image Credit: wall.alphacoders.com
One day, a mysterious creature is brought into the laboratory which was captured from the Amazon River. Colonel Richard Strickland is the head of the Department and he brought this creature here. Out of curiosity, when Colonel Strickland gets closer to the creature, his fingers are slashed by the creature and that is when Elise gets the chance to see the creature for the first time. Soon afterwards, Elise starts to find attraction towards the creature and starts to communicate with him using sign language and through some other activities such as by feeding him with boiled eggs. This creature is actually an Amphibian Man and Colonel Strickland is conducting research on him. There is also one Russian Spy in the form of a Doctor whose name is Robert Hoffstetler. He wants to delay the research project on Amphibian Man in order to have further commands from his Headquarters in Russia. However, since Colonel Strickland tortures Amphibian Man every now and then, even for no reasons, that is why Elise wants to take Amphibian Man out as she has befriended with him and he also responds to Elise in a friendly manner.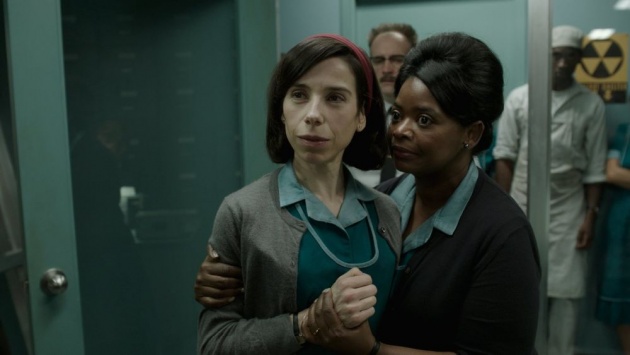 Image Credit: wall.alphacoders.com
With the help of Zelda, Elise and now the Russain Spy Doctor Robert Hoffstetler, Elise manages to take the Amphibian Man out of the laboratory and takes him to her own house and hides him in the bathroom. There, the love grows even more between them and Elise even has sex with him in the water. Elise has plans to release Amphibian Man into nearby canal so that he could live in an environment he is accustomed to. On the other hand, when the Government officials come to know that the Amphibian Man has escaped from the laboratory, the higher authorities become enraged and they give Colonel Strickland no more than 36 hours to find the Amphibian Man or else he would face the consequences. Soon, the true identity of Doctor Robert Hoffstetler is revealed and Colonel Strickland follows him to his secret place where Doctor Robert frequently meets with Russian agents for further orders. Doctor Robert and other Russian agents are killed by Colonel Strickland, not before he tells that Zelda and Elise know the whereabouts of the Amphibian Man. In the meantime, Elise takes the Amphibian Man near canal where Colonel Strickland also reaches and shoots both of them, however, he is killed by Amphibian Man's slashing and Amphibian Man takes Elise underwater and heals her wounds. The movie ends as gills appear inside the body of Elise and now she and Amphibian Man can live underwater happily ever after.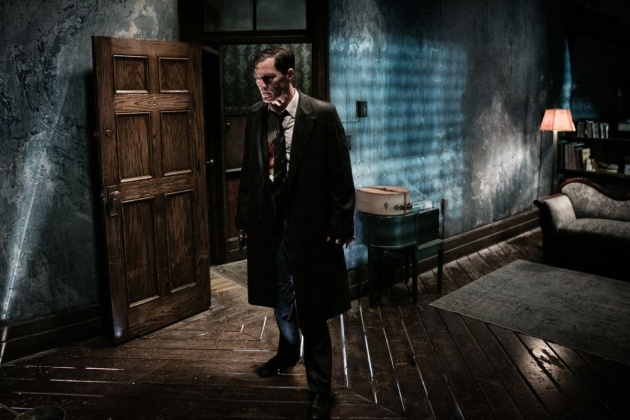 Image Credit: wall.alphacoders.com
Video Credit: Alexandru Mortimer via Youtube.com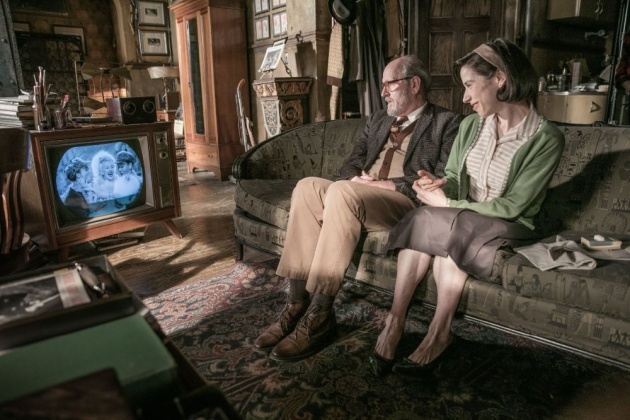 Image Credit: wall.alphacoders.com
✿ Here is Querlo Chat for you. Isn't it fun to chat with a Chatbot ?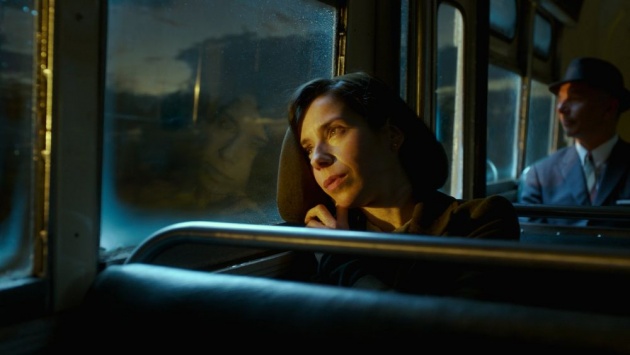 Image Credit: wall.alphacoders.com
✔ Conclusion

The movie "The Shape of Water" is a very unique movie, unique in the sense that it is among few of those films which depicted love emotions in a strange and unnatural manners but still maintaining its integrity and normal film viewing standards. Not many people out there would like to have sexual encounter with any species other than humans, but in this movie, this has been experimented. The idea was backed by a strong script and such an environment was created which made it look so natural. The portray of love feelings was the main idea behind the movie which was successfully executed. The movie was welcomed all around the world and also managed to win many phenomenal awards such as two Golden Globe Awards at 75th Golden Globe Awards as well as three awards at 71st British Academy Film Awards. On the whole, the movie was very attractive and I enjoyed watching it.
✿✸✔✤✪ - - - - - - - - - - - - - - - ✿✸✔✤✪ - - - - - - - - - - - - - - - ✿✸✔✤✪ - - - - - - - - - - - - - - ✿✸✔✤✪

Thanks for Reading. This Blog was written by Rafaquat Noman (a Resident of Saudi Arabia and a Traveler) for bitlanders.
✿✸✔✤✪ - - - - - - - - - - - - - - - ✿✸✔✤✪ - - - - - - - - - - - - - - - ✿✸✔✤✪ - - - - - - - - - - - - - - ✿✸✔✤✪