Hollywood Movie Review - Uncle Drew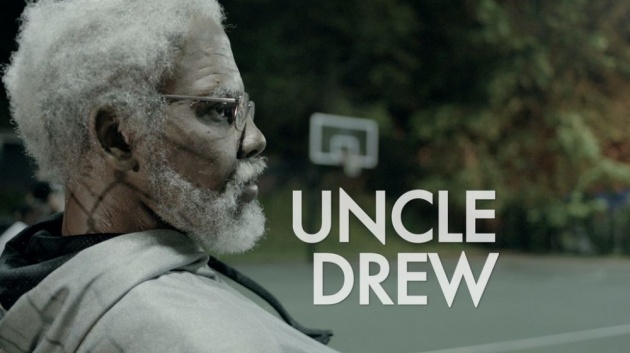 Image Credit: www.slamonline.com
✔ Introduction



Hello Friends, I hope you are doing fine and are having a good time on bitlanders. Today I have come up again with my new blog with the title of "Hollywood Movie Review - Uncle Drew". Friends, this blog is about a recently released Hollywood Sports, Comedy and Drama Genres film "Uncle Drew". In this movie, a legendary Basketball player who has left playing a long time ago is again persuaded to play against the rival team and he along with his team proves his mettle and Basketball skills. The movie was produced by Wyck Godfrey and directed by Charles Stone III. The screenplay for the movie was written by Jay Longino and it was produced under the supervision of Summit Entertainment and PepsiCo, Inc. being the main sponsor of the film. The film has influence and continuation from the Pepsi Max advertisements character Uncle Drew that started in 2012. The film also stars a lot of Basketball players from the NBA including the main character of this movie Kyrie Irving.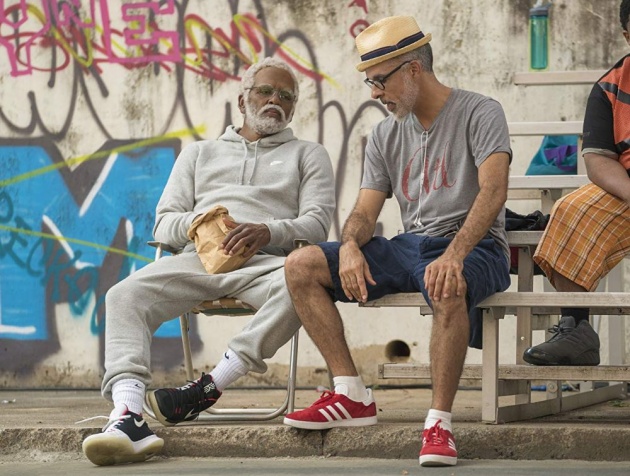 Image Credit: www.imdb.com
The movie "Uncle Drew" was released on June 29, 2018 under the distribution banners of Lionsgate Films. Some details of cast of this movie are as under:
✤ Kyrie Irving as Uncle Drew
✤ Lil Rel Howery as Dax
✤ Chris Webber as Preacher
✤ Shaquille O'Neal as Big Fella
✤ Nate Robinson as Boots
✤ Reggie Miller as Lights
✤ Lisa Leslie as Betty Lou
✤ Erica Ash as Maya
✤ Mike Epps as Louis
✤ J.B. Smoove as Angelo
✤ Tiffany Haddish as Jess
✤ Nick Kroll as Mookie
✤ Aaron Gordon as Casper
There's a special goof to seeing professional athletes act, like unmistakable cameos without any stress over quality line-reading. Five-time NBA all-star Kyrie Irving tapped into this fun when he constructed the slam-dunking septuagenarian Uncle Drew, writing and directing some commercial shorts based on the character for a zero-calorie soda. Like a "Jackass" skit without the threat of exposed fake genitalia and plenty of product placement, they featured Irving, dressed and made-up as an old man, dunking on very skeptical young players, before revealing his true identity. It's a simple concept with huge potential, and it's bungled by this feature adaptation in more ways than sincerely passing off basketball players as actually old characters.
Movie Review Extracts From: www.rogerebert.com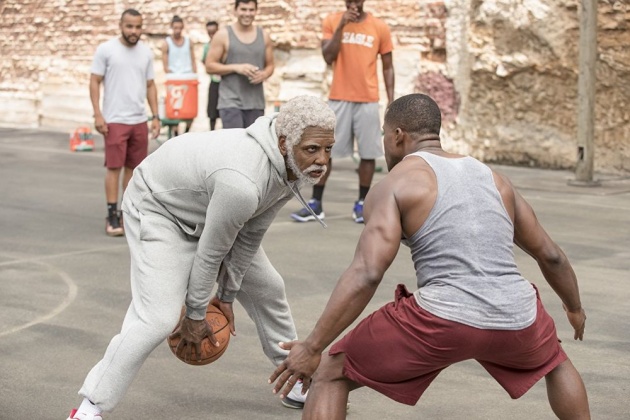 Image Credit: www.imdb.com
Video Credit: Lionsgate Movies via Youtube.com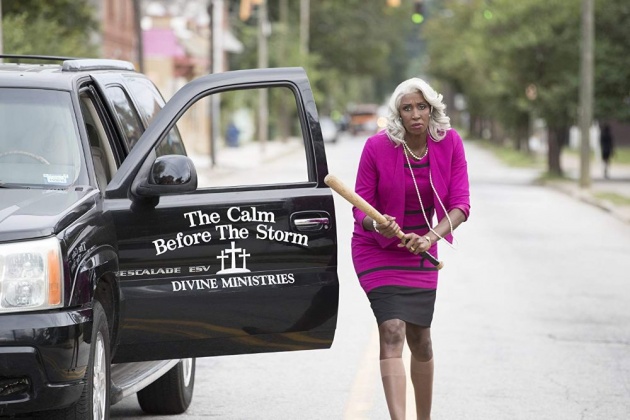 Image Credit: www.imdb.com
✔ Movie Plot And Review
The movie begins with an introduction of the legendary Basketball player Uncle Drew and how once upon a time he ruled over the basketball court. Furthermore, he was all set to play basketball tournament with his team to be held at Rucker Park in New York City, however, suddenly his team broke up due to certain conflicts and he stopped playing basketball and also started to keep a low profile. The movie goes on to show Dax who wants to enter his team as a Manager in the Rucker Classic street ball tournament in Harlem. Dax has been very unlucky in his life as he spent early childhood at an orphanage house and then struggled in later life as well. He never had enough financial resources and currently he is living with his girlfriend Jess on whom he depends a lot in terms of financial support. Dax wants to have quick money and his idea is to make a Basketball team and win the prize which he thought was the quickest and the easiest way for him to earn quick bucks.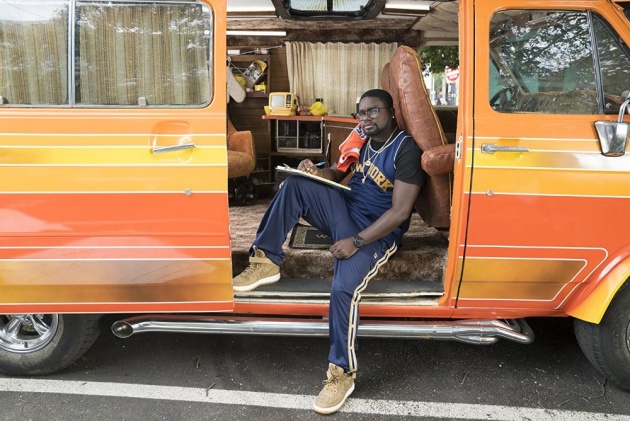 Image Credit: www.imdb.com
Dax while thinking about his winning team combination incidentally meets with a man, who the world knows as the legendary Uncle Drew. When Dax sees his play, he persuades him to join his team and return to the court once again. Dax is doing this because he has a long time rivalry with Mookie who stole his basketball team. Since Dax had spent all his money on his basketball team and an awesome player Casper Jones to be with him as his team member, therefore it was a big shock for him when he lost the team and one incident in which he tried to remove Casper Jones's shoes went viral on the internet which resulted in big trouble for Dax as his girlfriend Jess kicked him out. Nevertheless, Uncle Drew accepts his request and they both try to make a team which could win the basketball match against Mookie's team. Uncle Drew wanted his original team to be back again, however, Dax thought Uncle Drew's old team members were not in fit conditions to play basketball. Uncle Drew still felt that his old fellows had a spark in them and all of them can be beneficial for Dax in his mission to win the match against Mookie.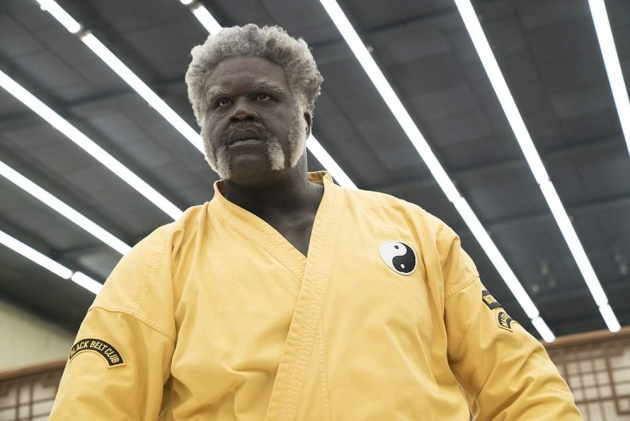 Image Credit: www.imdb.com
For the Rucker Classic basketball tournament, Uncle Drew and Dax gather up Preacher, Big Fella, Lights and Boots. Uncle Drew apologizes to Big Fella for hurting him by having a secret affair with his wife and the two become friends again. They name their team as Harlem Buckets and start to appear in matches. However, before the big final match against Mookie's team, Big Fella suffers a heart attack but Dax's new girlfriend Betty Lou comes in for help and becomes the team member of Harlem Buckets in Big Fella's place. During the final match, Lights causes an accident with Casper and also injures himself. As a result, Dax and Mookie have to play in their respective teams to complete the number of player in teams. Dax manages to outperform Mookie and scores against him. In the ending scenes, the Harlem Buckets win the match and Dax is happy to win the match against Mookie's team and afterwards; gets back his place in the ESPN happily.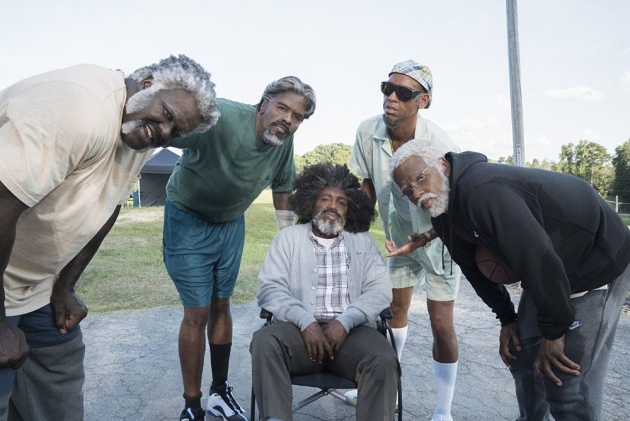 Image Credit: www.imdb.com
Image Credit: Movieclips Coming Soon via Youtube.com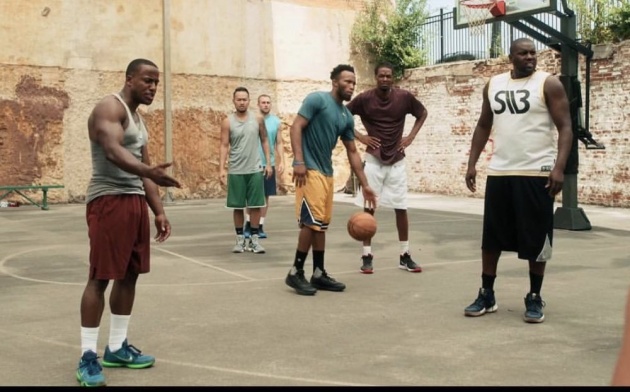 Image Credit: www.imdb.com
✿ Here is Querlo Chat for you. Isn't it fun to chat with a Chatbot ?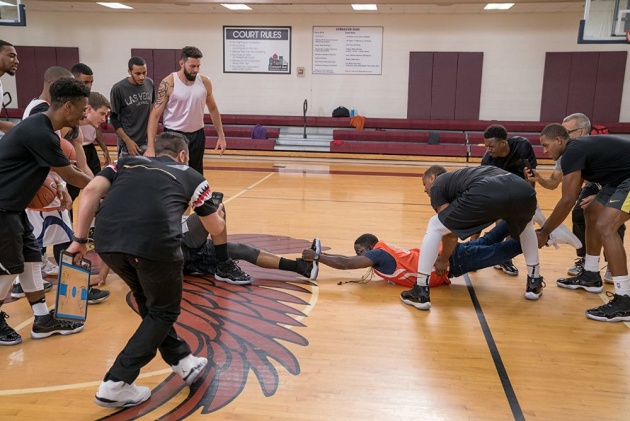 Image Credit: www.imdb.com
✔ Conclusion
The combination of a sports movie and a comedy movie was a good experience in this Basketball game movie "Uncle Drew". The plot of the movie was very healthy and the execution of the plot was excellent. Kyrie Irving has shown his acting skills on number of occasions and is now a well-established actor who is a superb basketball player as well at the same time. All the NBA players must have felt easy with the filming as it was an environment with which they are accustomed to; and that very same factor reflected in their performances as they looked composed and professionals in the movie. The Director of the movie Charles Stone III has brought up a very good idea of making a sports movie. The movie has so far made a good business and has managed to earn nearly 50 Million US Dollars on the box office which is quite encouraging.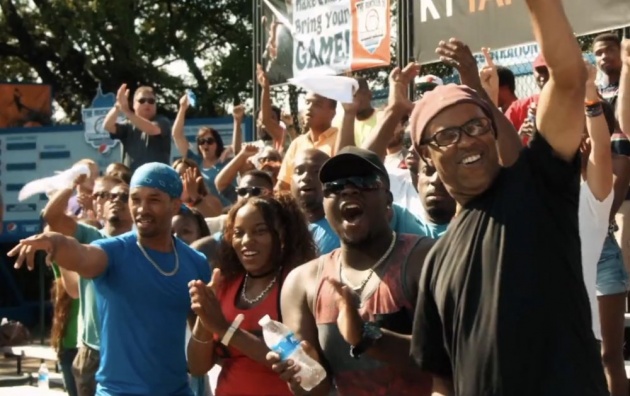 Image Credit: www.imdb.com
✿✸✔✤✪ - - - - - - - - - - - - - - - ✿✸✔✤✪ - - - - - - - - - - - - - - - ✿✸✔✤✪ - - - - - - - - - - - - - - ✿✸✔✤✪

Thanks for Reading. This Blog was written by Rafaquat Noman (a Resident of Saudi Arabia and a Traveler) for bitlanders.
✿✸✔✤✪ - - - - - - - - - - - - - - - ✿✸✔✤✪ - - - - - - - - - - - - - - - ✿✸✔✤✪ - - - - - - - - - - - - - - ✿✸✔✤✪