Hello everybody!!
In this occasion I´m going to show you how I´m working in the scrip of this new short film. As I told you in other blogs, this is a really personal short film and is just financed with mi Filmannex WebTV channel.
There´s a lot of ways of write a script; when I was a student I try to start just from impulses and images that appear from my imagination, but when I went into the professional world, specially when we try to submit to public founds to get the money to create a project, I´m not telling you that we made everything fast or that we do anything; is just that sometimes we should complete several forms, and documents and invent a lot of text to be able to have the chance to win.
This time, I´m doing everything in a different way, starting with the way of financing it and also all the other creative process.
This script starts with a little draw of a character (really simple an basic). Based in that character I wrote a little story:
"A Hon wo Taberu eats and eats books, literally. Every text that appears in front of him is devoured all the time and he starts a journey looking for more and more books in a dark and gloomy abandoned places. Until one day he arrives to a cheerful place where a ball rolls to his feet, there he waits a little, and suddenly and he kicks the ball."
Having this story i reminded that a friend of mine (Felipe Poblete, poet) gave me a piece of paper a couple months ago, that paper content the "Proust test". I decide to guide the previous narration with this, then I pick all the questions of the test and I classify them by different themes, by visual concepts and narrative sentences. With all this I start to write five paragraphs for five moments in the short film, and without an iron script I started with storyboard of this animation. Is important to say that in this process in particular everything could evolve in middle of the process or some images could appear just in the story without being in the text.
Soon I will show you the first storyboards!
So, this is the way I´m doing "HON WO TABERU" and I wish to finish from here to december. Please if you want to know more details, or have an idea, or you want to share some material, please write here or in my twitter account @nachoruizcine. Or if you want to write me to my please it would be a pleasure to share more details!
Thanks again for reading!!!
Ignacio
Our simple and modest workshop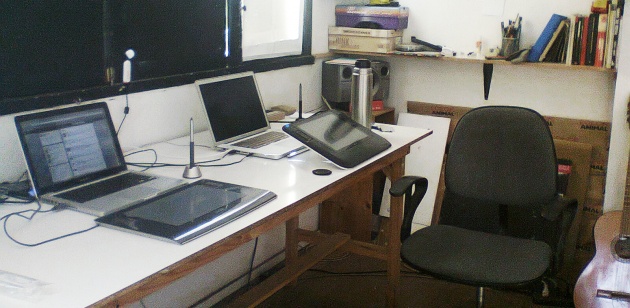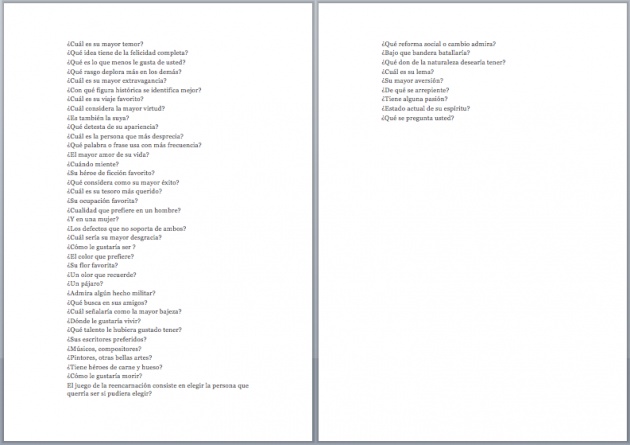 Classification of questions and narration