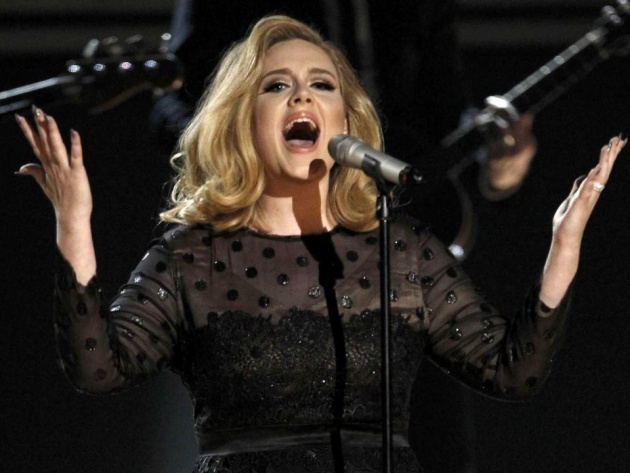 This is just a rumor for now, but apparently, Adele may star as Dustry Springfield in an upcoming biopic about the late singer. Springfield was born in England in the 1930s and catapulted into the Rock and Roll Hall of Fame for her chart-topping success! I remember her fondly as the female voice in Pet Shop Boys' hit, "What Have I Done to Deserve This." Springfield died in 1999. She was 59.
According to HuffPost, rumors about a Springfield biopic have been swirling for months now. Nick Hurran ("Little Black Book") was announced to direct the project in 2011 with Kristin Chenoweth attached to star. "Boardwalk Empire" producer, David Stenn, is also supposedly attached to write the script.
The Daily Star was the first one to unleash the rumor about Adele's involvement.
Adele has been the subject of movie rumors as of late. Beside the Dusty Springfield one, there are also rumors that she will appear in the upcoming film "The Secret Service" which, according to HuffPost, may include cameos by David Beckham, Elton John, and Taylor Swift.