When Film Annex asked me to help them find underpriviledge students to do translations of blogs and earn micro scholarships I imediately thought of Mano Amiga of Chalco School in Mexico. As I went there for a meeting with the director Lilia Garelli and her team, they choose their best 12 High School students to start this program. I am very happy to introduce you to each one of these students:
Marijose,17 years old, has been in Mano Amiga since preschool, she loves technology and have always stand out in this area, she also loves soccer and is the goalkeeper in the school team. She wants to pursue her studies in a engineering or IT career, her teachers are certain she will achieve all her goals in life since she is a very reponsible person with an excellent GPA. Luis Armando, 17 years old has been in Mano Amiga School for 4 years, he likes literature and math. Among other things he loves music and he sings and plays instruments with the BoyScouts. He really likes to sketch and design, so he would like to become an architech although he also thinks of studying music and singing.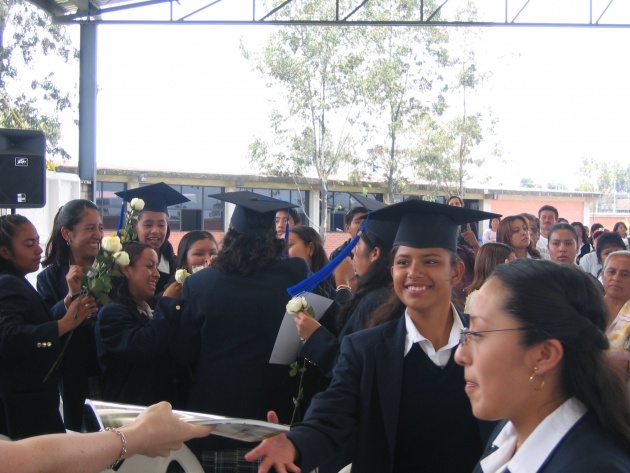 The girls of senior year of high school in Mano Amiga of Chalco
Gonzalo, 16 years old, has overcome a dificult family life as a only child and separated parents but this obstacles have not stopped him from achiving everything he sets his mind to. He has a brilliant academic career and has represented the school in several contest even to a national level. He traveled this summer to the USA to a summer course in the Culver Academy in Indiana with a 100% scholarship. He is a mariachi, mexican singer to folkore songs, he likes to read and plays basketball, he also is in the school choir. Evelyn, 16 years old has been in Mano Amiga since preschool, and is nowadays starting high school. She likes to practice her english and wants to speak perefectly and is always improving herself. As per her parents example she wants to help people and save lives, that is why she wants to study medicine and become a surgeon. Geovanna, 16 years old, has also been in the school since kindergarten, always showing her sense of responsability and focus to achieve her goals. She likes to read romance novels and wants to study psychology because she likes to listen to people and help them with their troubles.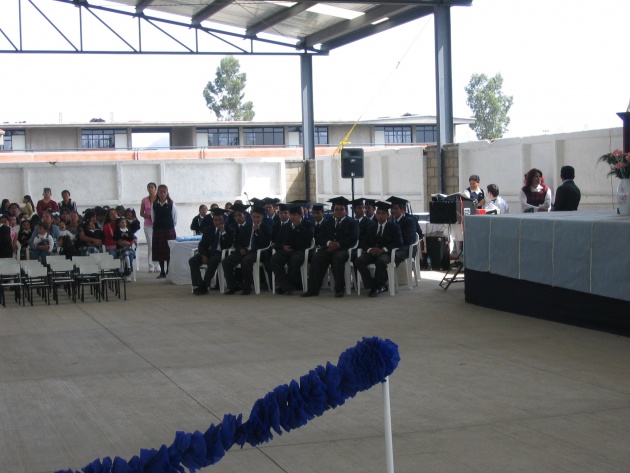 And the boys of senior year
Noemi, 18 years old, is currently in a difficult family situation, her parents are having problems and she is the middle child with two brothers, one 30 years old and the other 11. She has been a student in Mano Amiga for 12 years. She won the Culver Academy Scholarship and had the oportunity to go to summer school in Indiana, USA. She would like to study a career in chemistry or graphic design. Ana Karen, 17 years old, lives in Chimalhuacan, about one hour away from the school but despite the distance she decided that she wanted to study high school in Mano Amiga. In the short year she is been in the school she has showed her dedication and commitment for the opportunity she has been given and wants to study a career in psychology.
Bryan, 18 years old, has been with Mano Amiga for 6 years, he likes to speak in public and acting is a passion for him. He loves movies and wants to study languages and then drama to become an actor. Mario 18 years old lives with his parents and a brother only one year old. He has been in the school since kindergarten and has always been an excellent student. He is particulary good in chemistry, math and physics but also likes to dance and is part of the school regional dance group. He wants to continue his studies in college with a degree in gastonomy or nutrition.
This little girl has a long way to go
Thelma, 16 years old is an only child, she is very dedicated and pursued her dream of entering Mano Amiga never giving up trying for three years with the support of her parents. She has won several times first place in english contest in the school and she loves to read and write, she wants to be a writer. Sergio, 16 years old has been with the school for 6 years, he is a little shy but litlle by little the school is helping him overcome this. He likes gastronomy and would like to study to be a chef. Lilian is 16 years old, she stands out at everything she does particularly math and science, she is very gifted in drawing, she wants to study for a degree in languages and become a great designer.
All these students have the greatest opportunity of their lives, all of them overcome a difficult past, having a great future ahead of them thanks to education. All their dreams and goals can be reached with the help of all the sponsors of scholarships in Mano Amiga and micro scholarship program from Film Annex. No matter how far, how difficult, thanks to education they know what they want to become and will not fail. They are an example of commitment, responsability and hard work. Congratulations to all and hope to hear a lot more from them.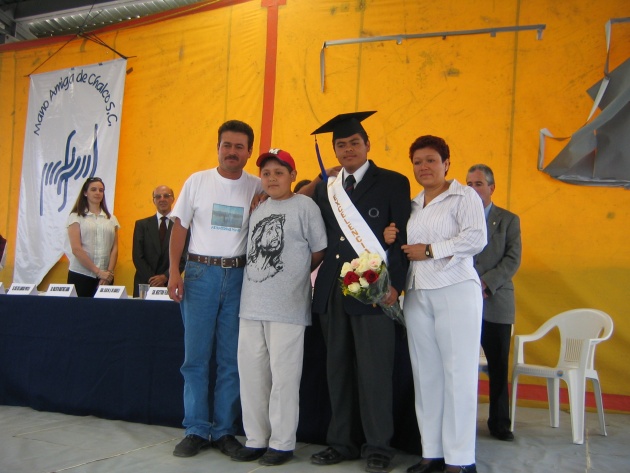 The final goal achieved: graduation and a proud family