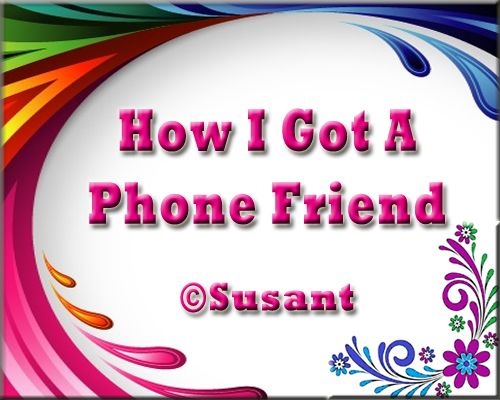 Few days back, someone recharged my mobile. I was not aware about that. Normally I don't receive any call from unknown number, but I lifted that as the number was striking my cell's screen few times. A polite reply came from that end as, "A recharge has been made to your mobile number by mistakenly by my retailer, Sorry for disturbing you."
I noticed, and found her mobile number is quite similar to mine. Her gentle attitude and polite nature touched me. In the evening I recharged her mobile number with the same amount as a friendly gesture, and we became friend.
Though she didn't demand me or requested me for that, but I felt to do so, I did that, and in this way, I got someone in my friend circle.
Wish you all a happy friendship. Be connected.
Susant