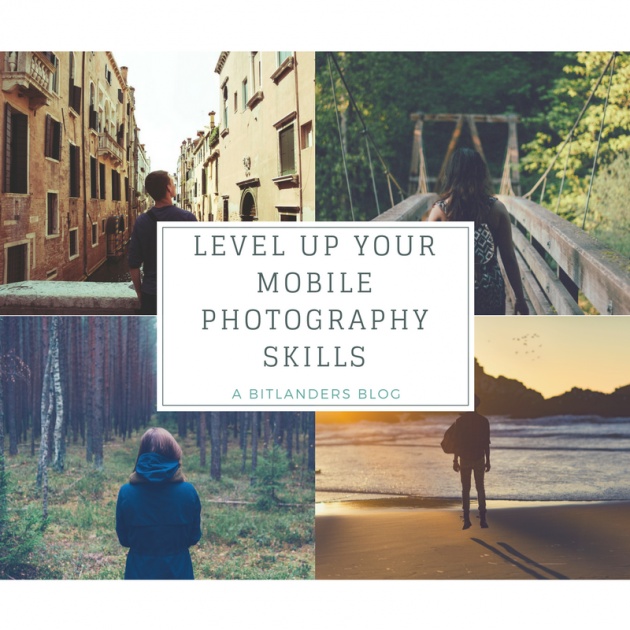 Image credits: Jean Beltran via bitLanders
Video credits: Sony via YouTube
Mobile devices of this generation have been becoming revolutionary. Each brand which releases new mobile unit has been upgrading its function from security to media and it doesn't end there. Updates which will be installed in the future will even enhance their current state, even providing better and more improved functionalities.
Smartphones over the years had been referred about as "the next big thing", with its portability and size, things are easier to manage such as photography.

Why Mobile Photography is "In"?
Today, everyone with a smartphone can be considered an instant photographer. Whilst it was a luxurious thing to have in the past, today's world had considered it as one of the necessities to continue living. Children and even the younger ones are keen to request for smartphones as gifts. Speaking of gifts, in the Philippines, this season is the time for graduations so expect the smartphone stores to have bigger sales for a new mobile device because parents would like their children to receive their brand new phones as their graduation gifts!
Image credits: sonder.ee
And who wouldn't like to have a new mobile phone? Even I would love to have one, that with the latest operating system, bigger RAM, bigger internal memory storage and such. That mobile with two new camera lenses built in it, that which has in-device camera editing applications, and that of course which can be used for better photography because they have their own camera "PRO" features.
Photography is never an issue when we talk about mobile phones. As what the cliche says:
"It is not about the device, it is about the person behind the camera."
There are different personalities on social media who had created their names because of posting cool and exceptional photos by merely using their mobile camera! Awesome right?
Moreover, the camera brands have this fear that mobile photography might eventually replace them in the market. What's so nice about mobile photography is that it can be brought with you anywhere you go. Then it can be uploaded directly to any social media because they are web-ready devices compared to DSLR or even point and shoot ones.
How to Level Up Mobile Photography?

Today, as I was thinking about how mobile photography becomes a portal for everyone to be so-called photographers, I realized there are really many means to create that beautiful images which can equate those taken using a DSLR. I have listed here some of the items and accessories as well as points which can be used to enhance and level up our Photography results.
1. Mobile Camera Lenses
Image credits: theverge
It might be your first time to hear about this but this is real! There are lenses which can give you the effects similar to the heavy and expensive cameras out there on your mobile device. Talking about telephoto, fisheye, wide-angle, and even macro lenses! I guess there are other companies specializing in the United States and other countries which are specializing in mobile camera lenses!
But in the Philippines, these are the usual lenses that can be purchased even online. I don't want to give brand names in here but I am telling you that they are indeed available in the market.
Image credits: androidcentral
Most of these lenses can just be attached to the mobile camera, clip it and that's done! Better than attaching lens on a DSLR of course but be extra aware of buying those which are low-quality lenses, you might end up sending them to your garbage bin! No, we don't want to throw away money and time!
2. Monopods and Tripods for Mobiles
Image credits: better-digital-photo-tips
As much as handheld provides you with nice landscape images, there are times when a certain scenery demands better angles when taken from higher or elevated areas. But most importantly, night photography or those times when there's a little source of light, low light specifically is a weakness for mobile devices.
Taking photos with very minimal light is a great challenge for mobile phones because they only have little lens shutter options.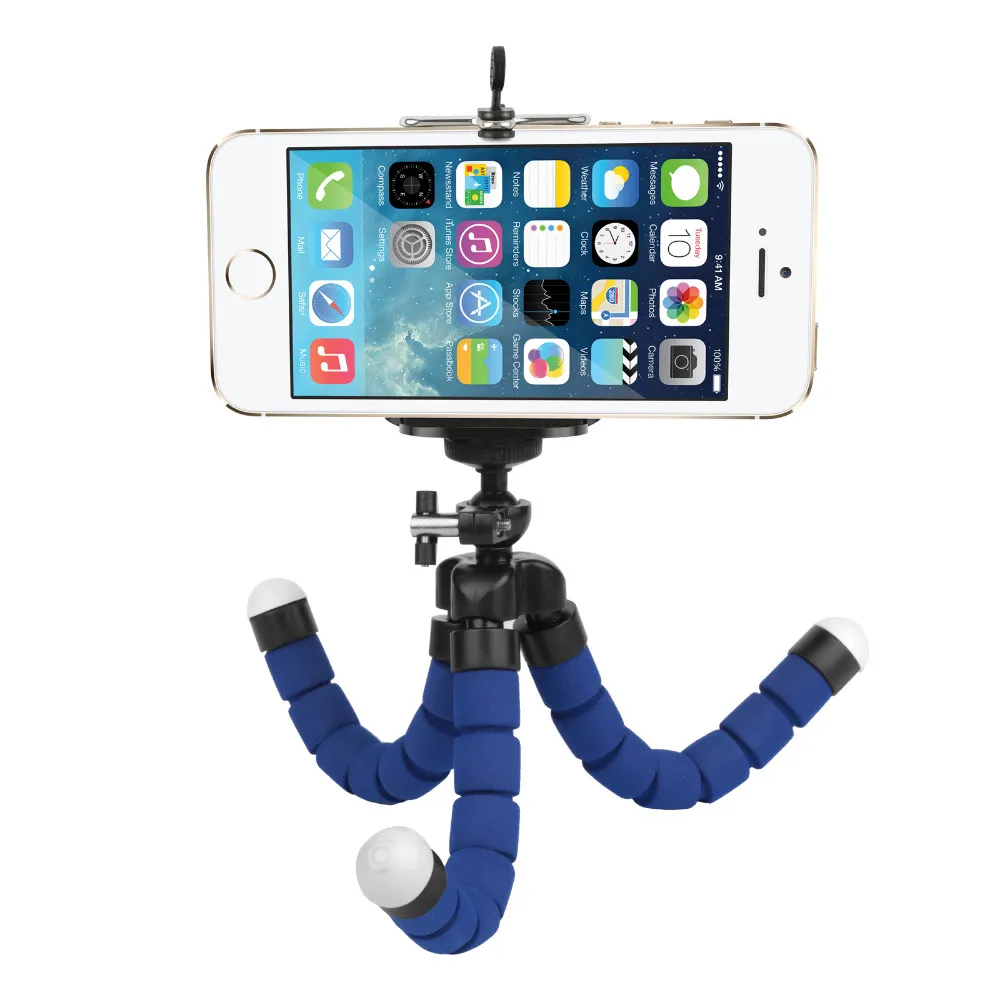 Image credits: dhgate
Tripods are definitely a help. Take your mobile phone mounted into a tripod specialized for smartphone devices and take a long exposure. You'll be surprised to see you got a better photo, less shake, less blur or perhaps no shake or blur at all!
3. Stabilizers
Image credits: snapdeal
Here's one very helpful especially to those who want to record videos too aside from photographs only - Stabilizers! There is a multitude of brands available and that the prices range depending on the durability and branding.
Stabilizers are really nice because it allows the mobile device to capture video without the shaking and the motion blur, especially when moving around or when taking video while walking which is really hard to capture without any blurriness.
4. Remotes
Image credits: tvvj.wordpress
This is related to the tripods and monopods especially when one is taking a selfie or group photograph. Remotes are helpful because one can keep a shot without manually pressing the shutter. With the mobile device connected to the remote control, the remote device allows the photographer to take shots from afar depending on the allowed meter range.

5. Mobile Ring Light
Image credits: gadgets4geeks
Ever wonder why there are times when taking photos and that there are blurry photos? This is because of low lighting.
One day, my colleague received a parcel from Shopee.ph. When she opened it, we saw her using the ring light. We immediately used the accessory to take selfies altogether.
The ring light allows better lighting when taking photos. Mobile phones require good lighting, without it, the shots will be blurry or very dark. With the ring light, it will give the smartphone's shutter with better light thus, capturing the images faster without the issues of having those blurred images.

6. Mobile Media Editor
Video credits: Peter McKinnon via YouTube
After taking photographs, a very important step to further improve your mobile photography skills is to use a media editor right on your device. There are many applications in any mobile app store which can be downloaded to use as editors. I can name a few which are Adobe Lightroom, Snapseed and etc. Even your mobile device has its own built-in photo editor.
Image credits: digitaltrends
I also had blogged about the mobile applications which I had used to enhance images on my device.
Read on the blog below:
My Mobile Multimedia Applications on the Go
Finally, with the proper knowledge of your mobile camera functionalities plus the correct way of using the mobile accessories, surely, the images taken on the mobile phone would be very close to the quality provided by those high-end cameras. Just do that extra effort to magically result in that beautiful photograph image!
---- o ----
Blog entry written and published by Jean Beltran-Figues, A Pinas traveler and photography hobbyist, find more travel blogs in my blog section, click here.
---- o ----
Don't forget to join the Photography Querlo Blog for you as follows: