HOW TO TRACK YOUR BUZZERS

Image Source : Edited by User Images Taken from Bitlanders & Google Image Serach


Hello, my dear friends, this is the second blog regarding the Bitlanders my experience and how to keep the good interaction with your audience.
It is Important to follow your BUZZERS daily basis to bring your Buzzers every day to your profile, and that will improve your Buzz Score as well. I'm not able to understand how the Buzz score is working but you can do some useful daily task to get better Buzz Score. Few of Them Are can be listed as below.
Be an Active user by login daily

Collect Daily Buzz Bonus

Watch 5 Videos

Read 5 Blog Posts

Buzz and comment your Buzzers Back for Their Content

Post Gallery, Video, Blog Or Micro Blogs at lease one from each Category or one post from any of the category to keep your active every day.
As you can see the above list, it's a straightforward and efficient task you can do. Rather Than Asking users Buzz or Follow you can show them that you are an active user who follows others, comment & buzzes their content. If you do that automatically people will follow you as a real active user and you can follow them back, this way you can build good relation with your content visitors and grow your Subscribers.
Login Daily, Read 5 Blogs & Watch 5 Movies, those are the easiest task to get the Buzz Bonus but if you did not interact with your Buzzers then gradually you will lose them, and the number of Buzz getting for your content will also getting reduce.
Here is the Small Video of Bitlanders Explanation about the Buzz Score by the Bitlanders.
Video Sorce : Biltanders.com


Buzzing is a Win-Win activity of which you Buzz other users content and they will Buzz your content back most of the time. You need to visit & Buzz your content Buzzers regular basis to maintain the number of Buzz receive for your content every day. for that purpose keeping track of them is important and let us see how we can do that.
How to Keep Track of Your Buzzers?
Look into the Notification Button (highlited in Red Circle on below image) on the Top Left corner of Bitlanders Page, It is Next to the Home Icon. You can see them on below image.
When you Click on the Notification Button/Icon, you will see Two Tabs as per Below Image 'Notifications" & "Activity Log."

Image Source: Own Image
So Keep Track of you daily Buzzers is an easy task because Bitlanders have Provided A Rally Good Tool for that, which is Activity Log.
You can see in the above Screen Shots There are Two Tabs. Notification and Activity Log by default when you open this page, it will bring you to the First Tab which is "Notification" there you can see all you Subscribers activities as well as your content related activities. What is Important is the Second Tab "Activity Log" where you can see people who have Buzzed Your Content.
Now you know with the Activity Log, you can see the Buzzers Details Like who has Buzz & How Many Post They have Buzz. So 90% of Buzzers Tracking is Covered with Activity Log. But Remember only Blog, Movies & Gallery Content can be Track here and Micro Blogs Buzzers will not Display here.
To see Buzzers for Micro Blogs, You need to go into each and every post-Daily and see who has buzzed your Micro Blogs.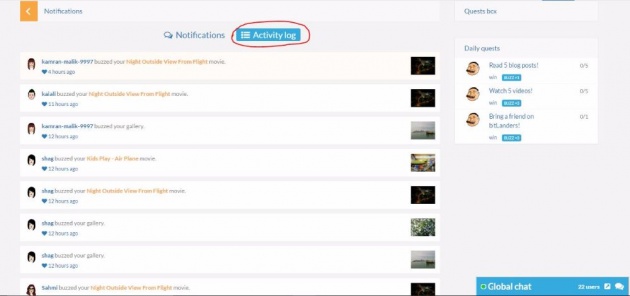 Image Source : User Image (Activity Log of Buzzers)


with the Activity Log (You can see Above Image), I'm keeping Tack of My Buzzers Every Day from GMT 7.00 PM to Next Day GMT 7.00 PM, and I can quickly check the Number of Buzz given by each user & I also give them Same numbers or More Buzz Back to Them.
When I finish with the Activity Log, I'm Visiting My MicroBlog Section and go through the MicroBlog Posted within a Day and Buzz the Users Based on the received MicroBlog Buzz & Comments.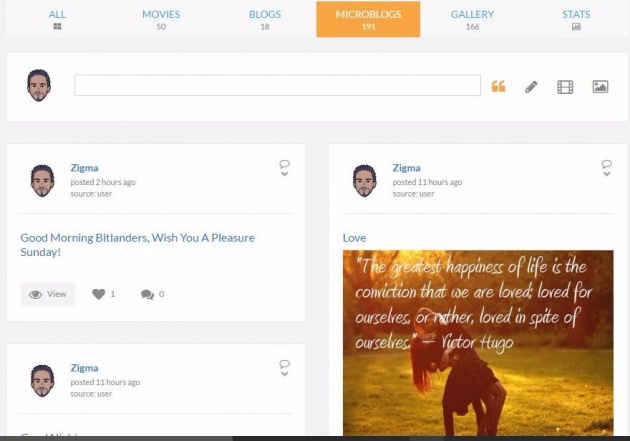 Image Source : User Content


When you are in the Micro Blog Section, you can select any post which you need to see the buzzers. when you pick the single post you can see the No of Buzz. to see the list of users you need to open the post as shown in the below Image.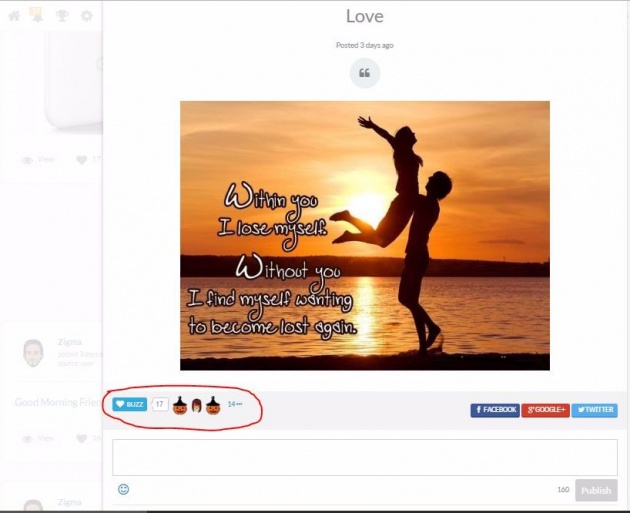 Image Source : User Content (Micro Blog)


The Above Image You can see theTotal Number of Buzzers and Next to Buzz button Last 3 Buzzers. Next to them you can see a link with the number and 3 Dots ("14..."). When you click on the link you can see the full list of Buzzers, and you can choose one by one user and Buzz Them Back.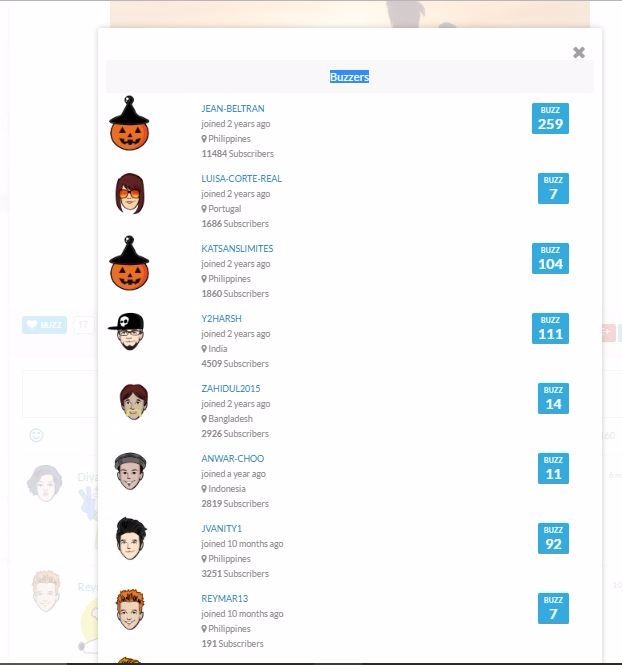 Image Source : User (Contet Buzzers List)


As You can See in the Above Picture, you can see the List Micro Blog Buzzers. This Method Can be applied to Other section(Video, Blog & Gallery) as well but it's a painful task to do since you have a nice tool (Activity Log) for that you don't need that pain.
If All users Start Doing this, You will have regular visitors for you profile as well as buzzers & comments. It is good practice rather than begging for Buzz on the Comment Section or in the Global Chat asking to read Blogs, Subscribe. You need to show you as a genuine user by reading, watching, commenting & Buzzing their content. If you do that I'm sure 90% of them will do same in Return. as per my daily task, I'm Buzzing & Commenting the all the Buzzers Every Day with described method in this post.
Finally, I have to mention that when you select a user to buzz it is important to choose his post instead of the content appears on his page based on his subscription, Buzz & Comment.
How you can Correctly Pick Buzz Users content I have Witten Separate Blog Post you can Check out in The Blow link.
http://www.bitlanders.com/blogs/how-to-buzz-correctly-to-content-of-the-user-who-has-buzzed-you/5322885
Also, Hope Below Vidoe How Buzz Correctly will help you to pick the Buzzer Content Correctly.
Video Source : User Own Video on Bitlanders


Hope this blog may help both New & Experienced Users as well to become better social network users.
Finally, I can say,
Show Your Respect to the World and World Will Respect You Too
Thank You,
(c) Zigama October 2016