Video Credits: Philgeps Official via YouTube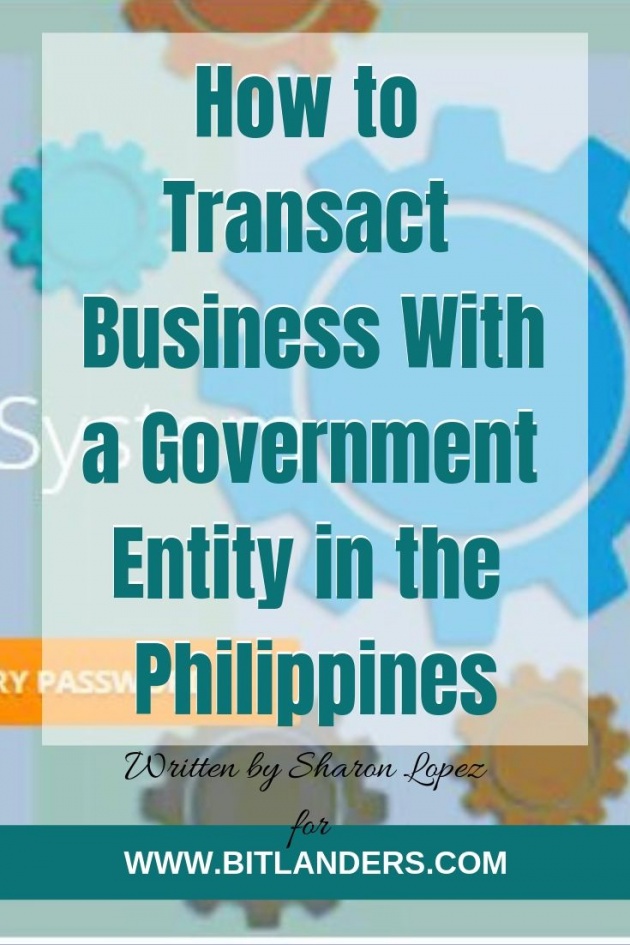 Image Credits: Sharon Lopez via Bitlanders
We can no longer deny the fact that the new technology is already covering the majority of our life's activities. With almost everything now is being done online, the government has come up with a system that will facilitate an open, transparent and competitive procurement system.

Image Credits: Geralt via Pixabay
In my previous post, I shared the importance of considering the government as an additional client for our business. One of the highlights on that discussion was the major requirement before we could be able to transact business with the government - a PhilGEPS registration with a Platinum Membership. If you missed that post, you can check it from HERE.
Now that you are aware that the government can be a big client for our business, isn't it just right to take this matter seriously? Whether we are in the construction industry, school, and office supplies and equipment, hotels and catering services among others, there is a good business waiting for us if we only know the right process.
In this post, we will be covering two major concerns:
We will through the process of...
➤ Opening a PhilGEPS Account
➤ Upgrading to a Platinum Membership
At the end of this blog post, readers are expected to learn the steps in opening a PhilGEPS account as well as the requirements and upgrading process to secure a Platinum Membership.
TWO TYPES OF PHILGEPS MEMBERSHIP
There are two types of PhilGEPS Membership, namely the Red and the Platinum. Prior to November 01, 2016, there were three types of Membership, Red, Blue, and Platinum. However, an advisory based on the revised IRR of RA 9184 was issued to the removal of the Blue Membership retaining only the Red and the Platinum Memberships.
RED
When a supplier/manufacturer created an account, it will be considered under a Red Membership or free membership until such time that they upgraded to Platinum membership.
BENEFITS OF RED MEMBERSHIP
They can view all bid abstracts
View all open opportunities
View Procurement service catalogs of common use supplies and equipments
View all awards notices
View all Closed/Closed opportunities
Preview, order and download documents
Bid Matching
View and print Bid response form
PLATINUM
A supplier may upgrade to a Platinum membership for an annual fee of PHP5,000.00 ($100.00).
BENEFITS OF PLATINUM MEMBERSHIP
A Platinum Member has all the benefits of a Red Member and the following:
PRINTING OF PHILGEPS CERTIFICATE OF REGISTRATION
Can upload eligibility documents
Access to List of Consultants
Assign Authorized Representative for Public Bid Projects
Upload of Ongoing and Completed Projects
NOTE: The PhilGEPS Certificate of Registration is a primary requirement for Public Bidding and Limited Source Negotiated Procurement (2 failed biddings)
➤OPENING A PHILGEPS ACCOUNT
Basically, before we can upgrade, we need to create an account.
Step 1. To create a PhilGEPS account, go to www.philgeps.gov.ph and click Register. Please refer to the image below for details:

Image Credits: www.philgeps.gov.ph
(Edited via Canva)
Step 2. You will be brought to the registration page where you have to choose from the different entities presented. You need to choose from Government Entity, Supplier or Civil Society Organization (CSO). Choose Supplier (in the middle) and select from the given type of business ownership.

Image Credits: www.philgeps.gov.ph
Step 3. Filling out the registration form.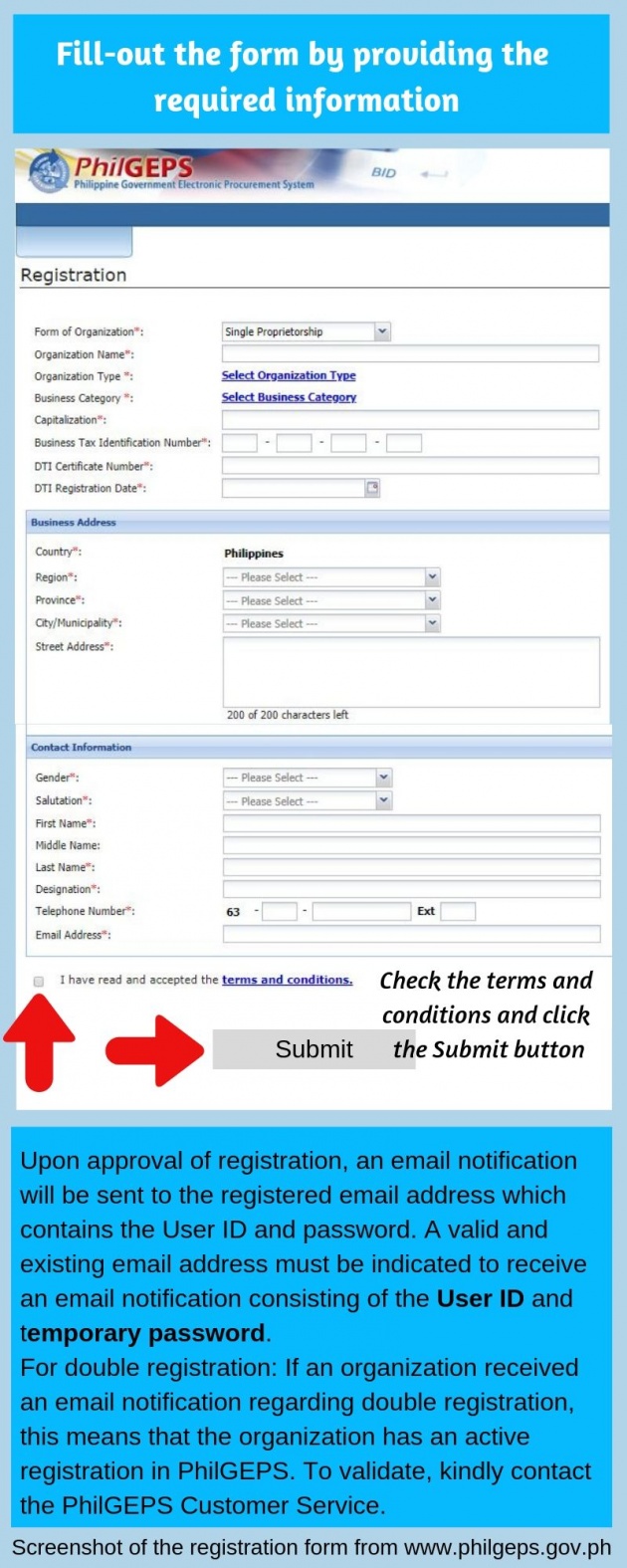 Image Credits: Sharon Lopez via Bitlanders
(Image edited via Canva)
So, that's the easy steps fo PhilGEPS registration. Just be ready with all the documents so that it would be easier for you to fill out the necessary information needed. Make sure that the email address you are using is active. In order to prevent from having a duplicate registration, allow a few days for the email confirmation to arrive. Some individuals experienced having a duplicate account because they would immediately conclude that their application wasn't processed because they did not receive the confirmation outright.
If you are through with the registration process, you may now proceed with the next step which is the upgrading of account to Platinum Membership.
Here is another video that will guide you to the signing up process.
Video credits: Philgeps.gov via YouTube
➤UPGRADING TO A PLATINUM MEMBERSHIP
Platinum Membership, as mentioned in the first part of this blog post, has more benefits than the Red or free membership. The main advantage of having a Platinum Membership is that you can download a platinum registration which is one of the main requirements for a competitive or public bidding.
Here are the steps for upgrading to a Platinum Membership:
Step 1. As soon as you were able to verify your account, you are already classified as Red Member. You can proceed with the upgrading process by going to the Platinum Membership Page.

Image credits: www.philgeps.gov.ph
Make sure to scan the following eligibility requirements and collate them into one .zip or.rar file with a size not exceeding 10 MB.
Business Registration Certificate
Mayor's or Business Permit or its equivalent document
Tax Clearance
Philippine Contractors Accreditation Board (PCAB) license and registration, and
Audited Financial Statements (AFS)
(as per revised IRR of RA 9184)
Additionally, a notarized PhilGEPS sworn statement should be included in the documents. Click here to download the document.
The payment of PHP 5,000.00 ($100) shall be made only after the approval of the submitted documents which may take not more than 5 days.
Make sure that the documents are clear and readable before submitting the same.
Step 2. Click the Upgrade to Platinum button located at the right side of the page.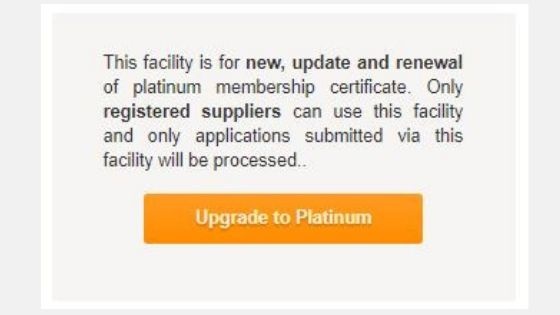 Image Credits: www.philgeps.gov.ph
Step 3. Completely fill out the form and attach the scanned eligibility requirements and the notarized sworn statement.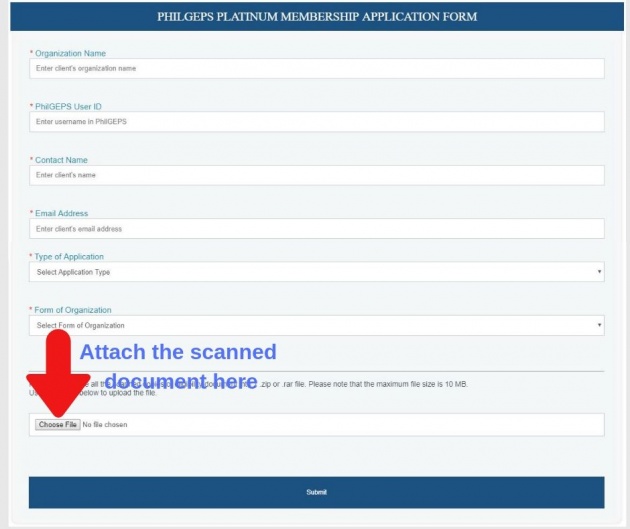 Image Credits: Sharon Lopez via Bitlanders
(Edited via Canva)
Step 4. Payment details will be sent to the registered email address and the supplier must pay the amount of PHP 5,000 through LBP via Oncoll Payment. you may also pay directly at the office of the PhilGEPS in Ortigas, Pasig City.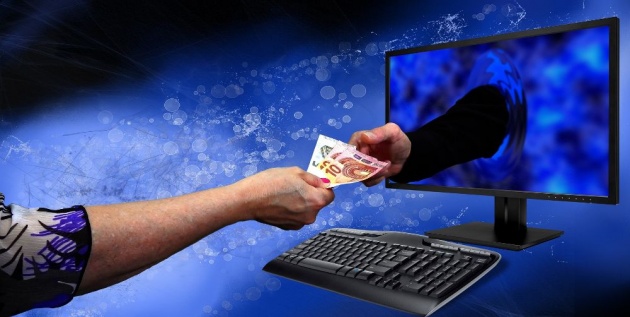 Image Credits: Brun-O via Pixabay
Step 5. You may send the validated receipt via email or submitting it directly at the PhilGEPS office.
A copy of the Certificate of Platinum Membership will be provided via email if the payment was done through LBP or a printed copy for walk-in clients.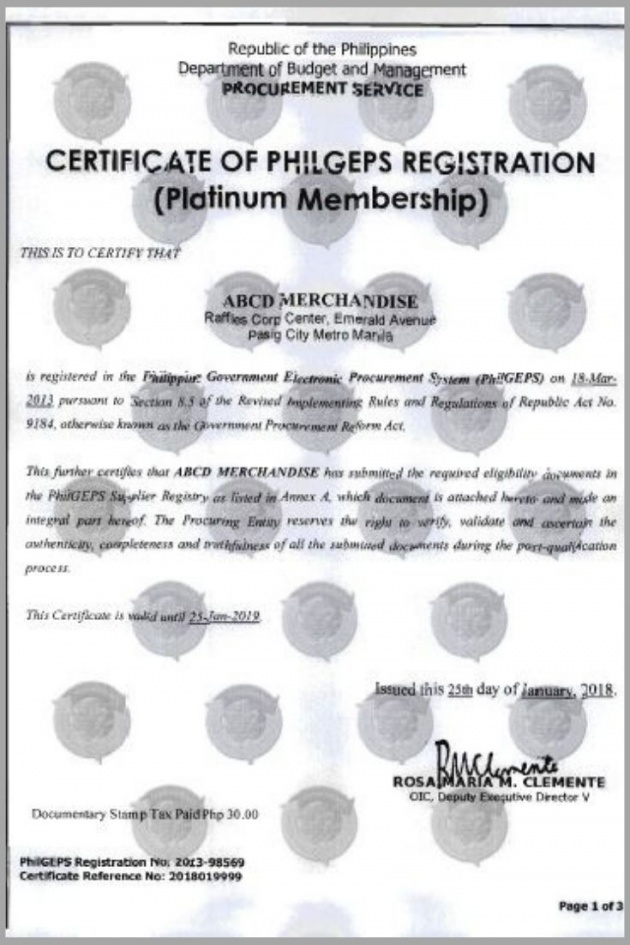 Image Credits: Sharon Lopez via Bitlanders
Being upgraded to a Platinum Membership is imperative if you are aiming to transact business with a government entity. Upon receipt of the Certificate of Platinum Membership, have it photocopied and keep the copy inside a legal size envelope together with the eligibility requirements so that you have the documents ready. When you are notified of an opportunity, you only need to prepare the financial documents. so much so, always check the validity period of your documents.
Thank you for reading. Please share.
Reference: Revised IRR of the RA 9184
DISCLAIMER: The views and opinions expressed in this c-blog post are that of the author and does not in any way represent the agency or department she currently belongs.
ADDITIONAL NOTE: The sites mentioned in this post are for information purposes only and links are provided for easy access. The author does not receive any remuneration from the said companies or sites.
-oOo-
Written for Bitlanders
by ♥Sharon Lopez
Date: February 06, 2019
Visit my blog profile for more ♥BLOG POSTS
Sharon Lopez is the Author/Owner of IDEAL CAREER IDEAS
Want to earn from sharing your opinions through blogging? Join us in Bitlanders and claim your 1 DOLLAR REWARD upon signing up. CLICK HERE TO JOIN