Hoze Karbas School is a little far away from City and it's located in Hoze-Karbas district. In that location the training courses are too less or if there, the girls of that district couldn't go to that courses for learning computer or English because their families are too intolerant, they doesn't allow their daughters or wives to go courses, the only place for the women of that district for learning is their schools. When Afghan citadel company came to that school and built computer lab for them, it brought hopefully for both students and teacher of Hoze-Karbas school to they will learning computer so soon. They have more interest and energy than the city students.
They are coming in early of morning to the school before their computer class started, they were too excited to learn computer and it gives teachers more energy to teach them too.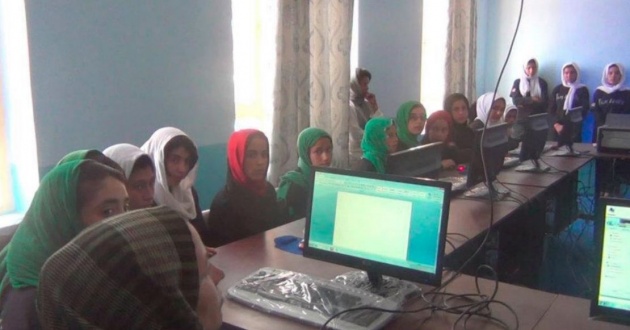 Sedeqa Ahmadi is responsible teacher for teaching them computer skills and as they have interest to this subject their lessons are also going fast. Miss Ahmadi has been teaching them about computer fundamental and computer programs and they learned different programs of computer till now.