Last night was a long Halloween night. Hurricane Sandy hit New York City hard. I live on Pearl Street, at the very border of the evacuation area. Around 7 PM, the light went out and the wind got stronger until 10 PM. We had no idea of how far the water climbed on Pearl Street. This morning, we took a walk in the area to assess the damages. Below are a few pictures that describe the circumstances.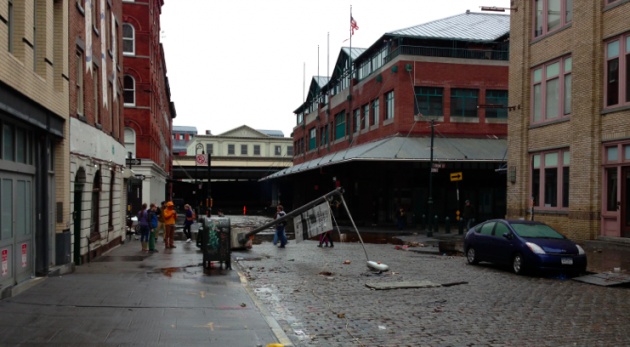 We got back early for lunch and I decided to walk up to the Film Annex Studios on 27th street where there is power and Internet connection so that I could grab my laptop, write this report and communicate with family and friends asking for updates. I took a nice walk from South Street Seaport to my office on 27th street at a fast pace. It is about 3.2 miles. There was not much police activity or chaos on the way up.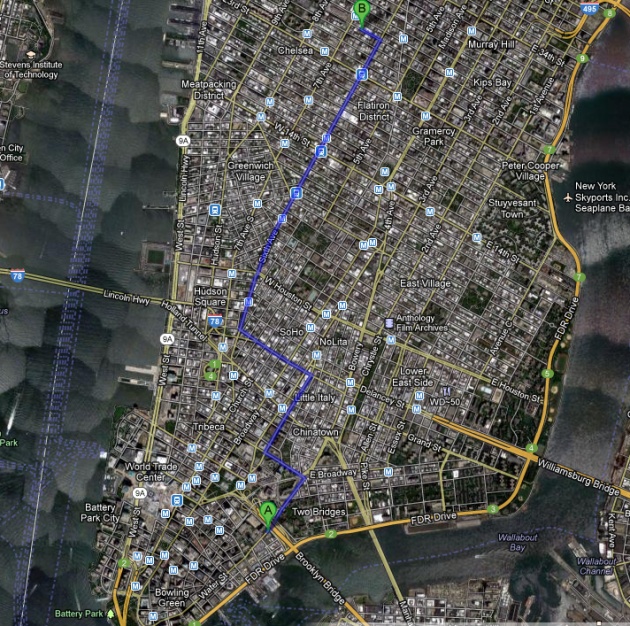 New York has about 3 million residents in Manhattan and 8 million daily commuters. Today, the subway is not working and this isolates Manhattan from the rest of the city. Our car is stuck in the parking lot and electricity is not available in our area all the way up to 26th street on the West side, while it's available in Chinatown. Con Edison technicians mentioned that it might take 5 to 8 days to get the power back. Downtown will do it faster than other areas as it was intentionally turned off to limit damages to the system.
Yesterday, in spite of the Hurricane, I was able to handle a few calls including one with Altitude Digital about their visit to AdTech next week and the Pedro Series we will be shooting with eclectic actor and comedian Efren Ramirez and the charismatic Altitude's CEO Jeremy Ostermiller. My vision is a bi-polar conversation where Ramirez pulls Ostermiller in the entertainment and comedy end of the spectrum with fun and provocative questions and comments. On the other hand, Ostermiller would maintain its impeccable businessmen and visionary CEO style to pull Ramirez into the corporate world of online advertising. It would be a tag of war between two giants of entertainment and business.
Later in the evening, Mike Smith published a nice blog. He is the first student from New Platz who is taking the initiative to work with us. I introduced him to Tyler, our strategist and coordinator for writers, and we now are starting to work with Mike on The Annex Press platform and defining the parameters for future collaborations and developments.
Now it's time to pack up my laptop, close up the office again and walk back to the dark side of Manhattan where there is no power and where vampires and werewolves are getting ready for Halloween night.