Indian Movie Review - Khal Nayak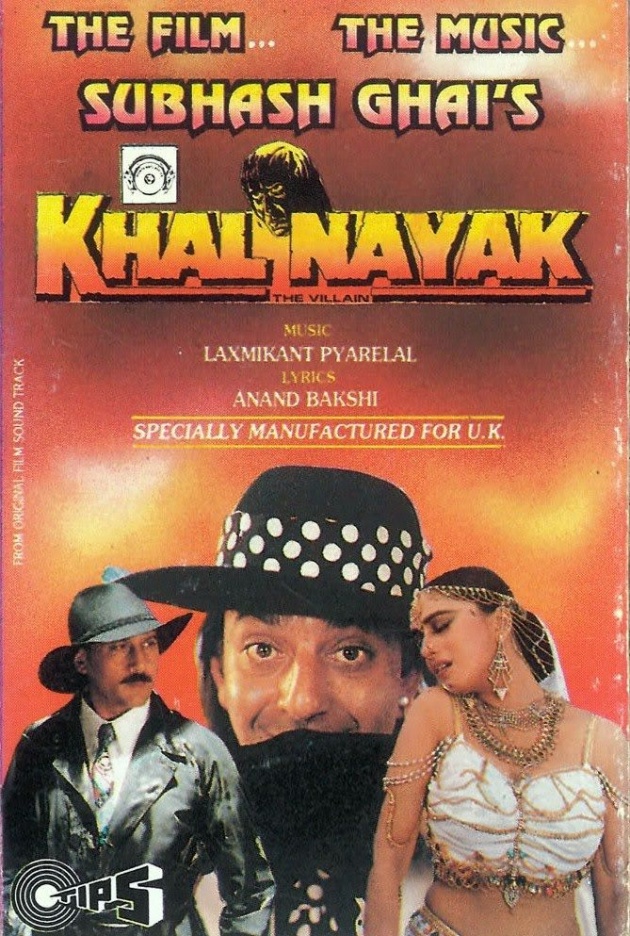 Image Credit: brassminus.ru
✔ Introduction




Hello Friends, I hope you are doing fine and are having a good time on bitlanders. Today I have come up again with my another blog with the title of "Indian Movie Review - Khal Nayak". Friends, this blog is about a hit Indian movie "Khal Nayak". The story of this movie revolves around the Bollywood Hero Sanjay Dutt as a Villain. The movie was a massive hit and was a popular movie in the 90's era. The Indian movie lovers showed a lot of interest in this movie and cinemas remained full for quite a long time. This movie was an Action and Crime Genres movie in which Sanjay Dutt performed amicably and made a clear difference in the Indian Film Industry as an artist. The movie was directed, produced and co-written by Subhash Ghai, who is a famous Action and Crime movies Director in the Indian Film Industry and he also appeared in the movie as a "guest appearance". The film was produced by the Indian Film Production Company Mukta Arts.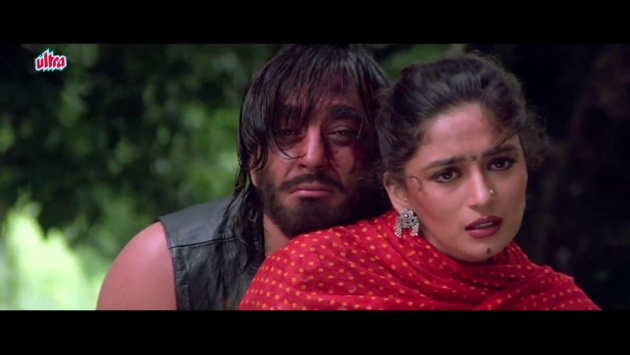 Image Credit: www.imdb.com
The movie "Khal Nayak" was released on June 15, 1993 under the distribution banner of Mukta Arts Ltd. Some details of cast of this movie are as under:
✤ Sanjay Dutt as Ballu Balaram
✤ Madhuri Dixit as Ganga
✤ Jackie Shroff as Inspector Ram Sinha
✤ Anupam Kher as Ishwar Girdhar
✤ Rakhee Gulzaras Aarti Prasad
✤ Ramya Krishna as Sophia
✤ Pramod Moutho as Roshan Mahanta
✤ Sushmita Mukherjee as Mrs. Pandey
✤ Neena Gupta as Champa Didi
✤ A.K. Hangal as Shaukat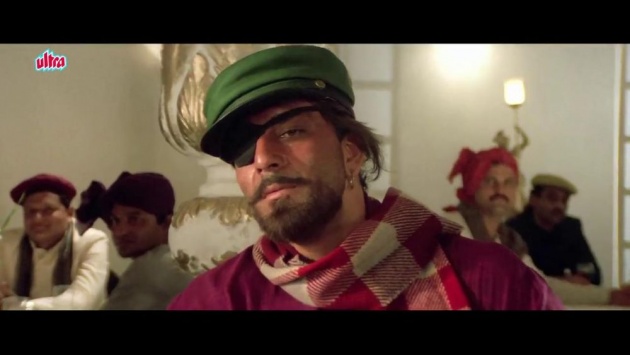 Image Credit: www.imdb.com
There were a lot of controversies that seemed to surround Subhash Ghai's "Khalnayak". The popular pairing of Anil Kapoor and Jackie Shroff that featured in the director's previous films, "Karma" and "Ram Lakhan" was abandoned and Ghai, instead, chose Sanjay Dutt to essay a role that normally would have been done by Anil Kapoor. Saawan Kumar's thriller, "Khalnaika", also coincided with the release of "Khalnayak" and Subhash Ghai accused the director of cashing in on the popularity of his potboiler. And then onto other serious controversies such as the highly publicized court case against the "Choli Ke Peeche Kya Hai" number for vulgarity, the rumor mills working overtime regarding Madhuri Dixit's romance with Sanjay Dutt (whether real or not) and Sanjay's arrest by the police for links to terrorism.

Such controversies often threaten to overshadow the film itself and are credited by the box office pundits for being the major reasons for its huge success at the box office. "Khalnayak" has an age-old plot that would be familiar to those who regularly watch Hindi cinema. It belongs to the genre of films where two male characters are from opposite lanes of life and their ideals clash.
Review Source: www.planetbollywood.com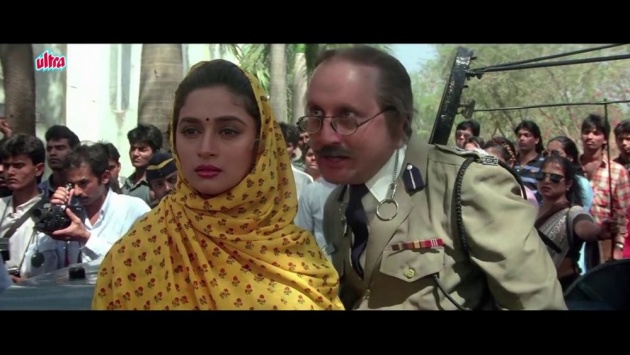 Image Credit: www.imdb.com
Video Credit: Zee Music Classic via Youtube.com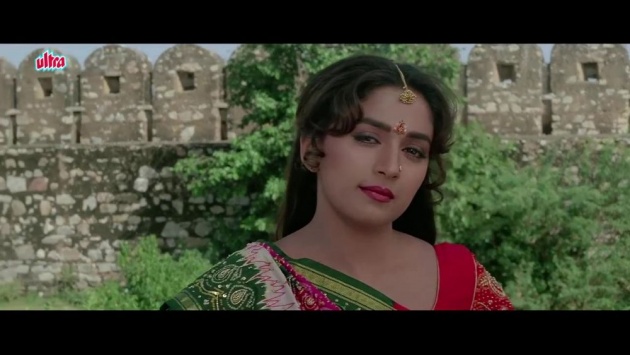 Image Credit: www.imdb.com
✔ Plot Of The Movie And Movie Review
The movie starts as mother of Ballu Balram is looking for her son near train station expecting him to come back. However, on the other hand, Inspector Ram Sinha has arrested Ballu Balram, a criminal and he is being taken to the jail in a train. Later on, Ballu is shifted into a jail where Inspector Ram Sinha starts investigation and asks Ballu Balram about his master and gangster leader Roshan Mahanta. Inspector Ram Sinha knows that Ballu Balram belongs to a respectable family but has been derailed by Roshan for his evil deeds. Therefore, Inspector Ram Sinha keeps a soft corner for Ballu in his heart and does not torture him too much for the information he needs. However, Ballu shows extreme resistance and does not speak a word about his master Roshan. Furthermore, he also tells all the Policemen inside the Police Station that he would soon run away from there and nobody would be able to stop him.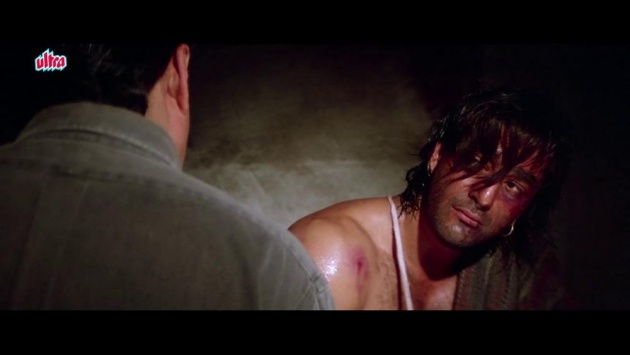 Image Credit: www.imdb.com
Inspector Ram Sinha has a girlfriend who is also in the Indian Police and her name is Inspector Ganga. When Inspector Ram Sinha goes to meet with her, Ballu Balram sees this as an opportunity and runs away from the jail. When media people and higher authorities come to know about this, Inspector Ram Sinha's job, pride and his reputation come under severe pressure. Inspector Ram Sinha is fully criticized for this negligence and is looked down by colleagues and officers in the Police. Inspector Ganga also feels shame because it was her who persuaded Inspector Ram Sinha to meet with her which resulted in this humiliation for Inspector Ram Sinha. Inspector Ganga makes the decision to catch the culprit and the absconder Ballu Balram on her own and attempts to arrest Ballu Balram. She becomes a dance girl and looks for Ballu Balram by going undercover. In one such party, she comes across Ballu Balram and she lures him so that he would captivate and take her with him. Soon Inspector Ganga also realizes that Ballu Balram is a soft-hearted man in actual and was kind of forced to join evil powers in the country due to poverty and negligence by the Government for the welfare of poor people.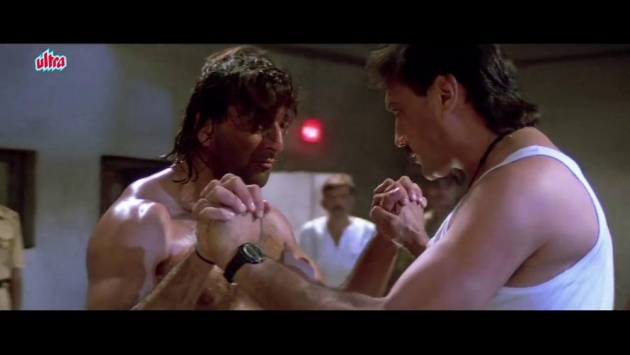 Image Credit: www.imdb.com
With the passage of time, Ballu Balram also falls in love with Inspector Ganga not knowing that she is there to catch him and hand over to the law enforcement agencies. Inspector Ganga tries to pacify him and wants him to be a nice man but Ballu Balram gets angry when he comes to know that Inspector Ganga actually loves Inspector Ram Sinha and has been giving location information to him secretly. In the meantime, Inspector Ram Sinha manages to reach the location and catches Ballu Balram again. However, Inspector Ram Sinha had contacted Ballu Balram's mother who conveys Inspector Ram and Ganga that Roshan Mahanta brainwashed her son and enticed him to join as a thug to fight and eradicate his poverty. Meanwhile, Roshan kills Ballu Balram's sister in order to spoil the reputation of the Police. Ballu Balram escapes with the help of Inspector Ganga because she had trust on him that he would help the Police to arrest Roshan. Ballu Balram reaches his master Roshan's place where he is informed that the Police had killed his sister. However, soon Ballu Balram realizes that it was Roshan Mahanta himself and not the Police who killed his sister and he was planning to kill him and his mother as well. Ballu Balram kills Roshan Mahanta in revenge as the Police reaches and he escapes again. Since Inspector Ganga had been arrested for helping Ballu to escape, the Court proceedings start against her, but Ballu Balram appears in the Court and informs everyone that Inspector Ganga is innocent and he lets the Police arrest him because he loved Inspector Ganga and did not want her to be degraded. The movie ends as he again claims to the Police that he would run away and nobody would be able to stop him.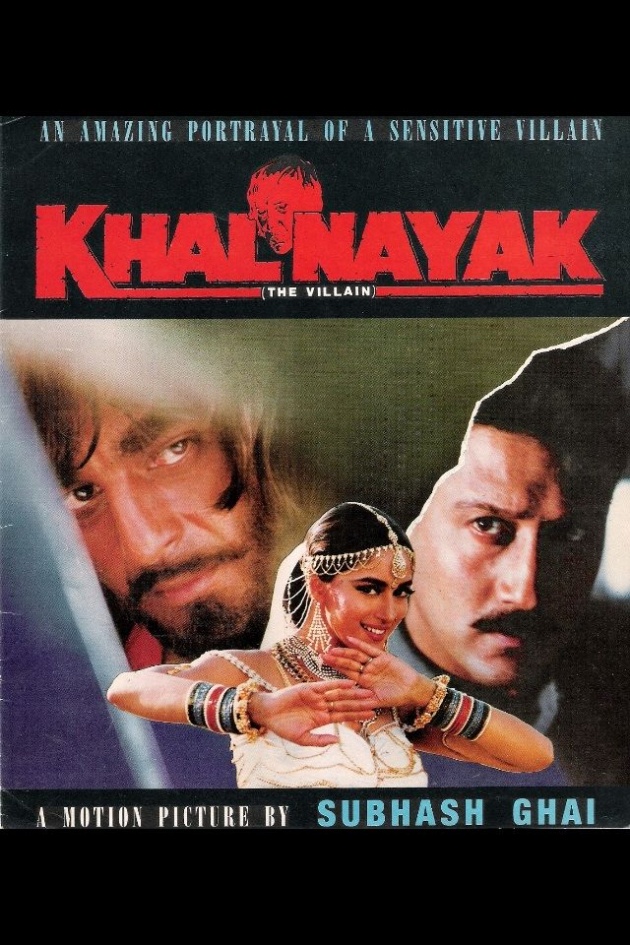 Image Credit: www.imdb.com
Video Credit: Zee Music Classic via Youtube.com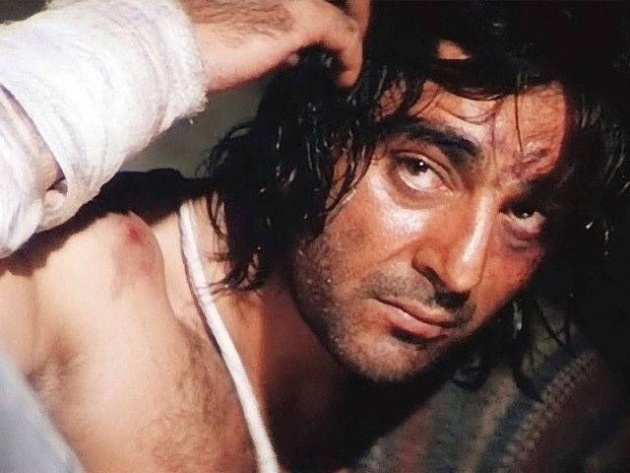 Image Credit: tribune.com.pk
✿ Here is Querlo Chat for you. Isn't it fun to chat with a Chatbot ?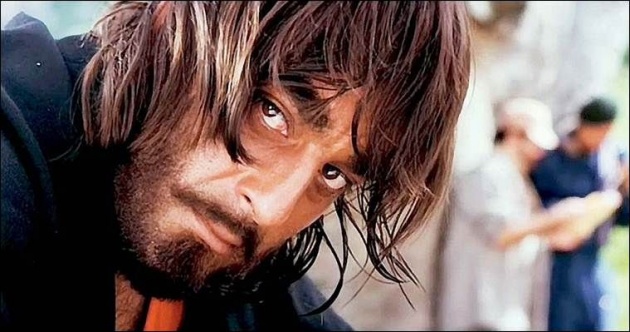 Image Credit: indianexpress.com
✿✸✔✤✪ - - - - - - - - - - - - - - - ✿✸✔✤✪ - - - - - - - - - - - - - - - ✿✸✔✤✪ - - - - - - - - - - - - - - ✿✸✔✤✪

Thanks for Reading. This Blog was written by Rafaquat Noman (a Resident of Saudi Arabia and a Traveler) for bitlanders.
✿✸✔✤✪ - - - - - - - - - - - - - - - ✿✸✔✤✪ - - - - - - - - - - - - - - - ✿✸✔✤✪ - - - - - - - - - - - - - - ✿✸✔✤✪