Internet
The internet is basically a system which inter connected computer networks which uses internet protocol to inter link billion devices through out the world.The network which contains more networks in it public ,private academic , business and much more and they all linked with optical networking device.Basically Internet carries large amount of information related to information services and much more such as World Wide Web ,Electronic mail file sharing and etc.The Internet has not controlled by any government.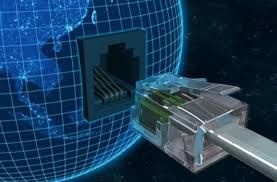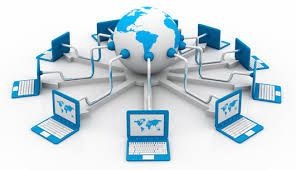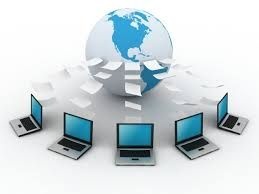 Digital subscriber line
Digital subscriber line is basically a type of internet providers which used transmit digital data over the telephone lines.Digital subscriber line is most common technology for fast reliable internet in now a days . DSL service easily delivery to everywhere , where telephone service available because this technology uses same telephone line. DSL is basically uses high frequency interference that's why internet speed on these are too fast. DSL speed ranges from 256kb/s to over 100Mbits/s in now a days but in some countries 1Gbit/s are also in trails.According to world survey taken in 2012 it is found that"DSL" is basically the one of the dominant technology for internet access.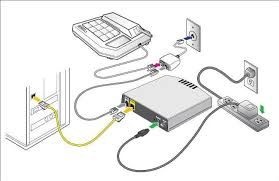 DSL MODEM
Modem is a device which is used to connect router , computer and telephone line which actually provides DSL service which is mostly termed as DSL broadband.Device which connects computer via Ethernet port ,USB port or may be PCI slot.In now a days modem perform widely functions also act as a wifi router sends internet connectivity without any connection up to some distance limit and also have multiple Ethernet ports which uses to connect more than 1 PCs at one time and give internet connectivity.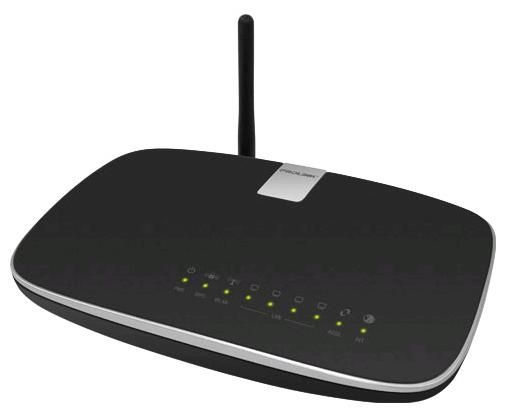 Types Of Internet Connections
There are number of internet connections in the world some are old ones and some are news.Its hard to dicuss all here but I tried to discuss famous types one by one.
Dial-up Connections
In dial-up connection basically our computer dial a phone number while using our telephone line.It was a old way to connect to the net.Dial-up connection needs a modem to connect and we have to pay each time when we dial and when we connected to the internet then we don;t have to dial-up again.Its one of slowest way way to connect.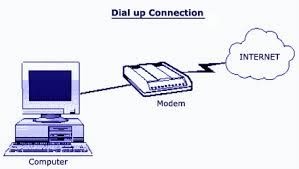 Broadband Connections
Broadband is one of the high speed internet connection uses telephone line and we don't have to tied up in that internet connectivity. We can make call and use internet both at the same time without any distortion .This type of internet connectivity is mostly used in now a days.

Cable Connections
In cable connection we uses cables modem which are designed to operate over TV cables lines.Cables are also power to sustain higher bandwidth just like in broadband case.It is also a high speed internet connection uses in very large amount in now a days.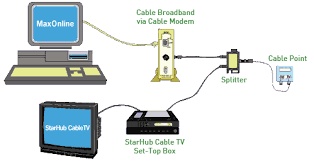 Mobile Connections
In now a days mobile internet gaining success fastly and rapidly .In Mobile internet we have to plus a USB modem or use mobile as a modem and use mobile phones towers to obtain the internet connectivity.It's nice and also wireless connectivity so, we can easily use internet while travelling and much more.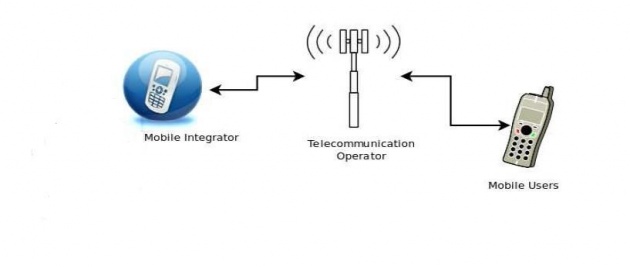 Internet In Pakistan
Internet in Pakistan actually available since 1990 But actual growth start in terms of use and speed started in early 2002. At that time there are almost zero mobile network and those at that time uses Aims mobile technology for calls.We all know Pakistan Telecommunication Limited (PTCL) is the biggest telephonic government oriented company in the whole country at that time.After 2006-06 PTCL 1st company provided DSL internet technology in the whole country and then time to time speed increases and now huge amount of other companies also providing DSL mode of internet connectivity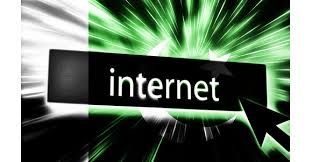 Internet Providers
There are wide range of internet providers in our country.I tried to discuss them all here one by one.
Start with government oriented DSL providers.
Pakistan Telecommunication Limited (PTCL)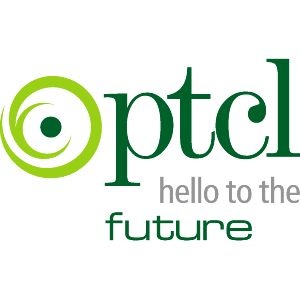 PTCL is basically the countries biggest telecommunication authority in the whole country.It is basically the main backbone of the country also main telecom infrastructure leading company. There are more 2000 telephones exchanges throughout the country.PTCL providing CDMA , Broadband internet ,Tv and a lot of technologies. Affordable internet packages both for personal and business are here in PTCL. It also offers wireless internet devices and wireless phones as well in more than 200 cities of the entire countries.It also have a mobile network subsidary name UFONE.It offers broadband ranges from 1 mbs to 100mbs fast internet in our country.Here are broadband packages and their rates .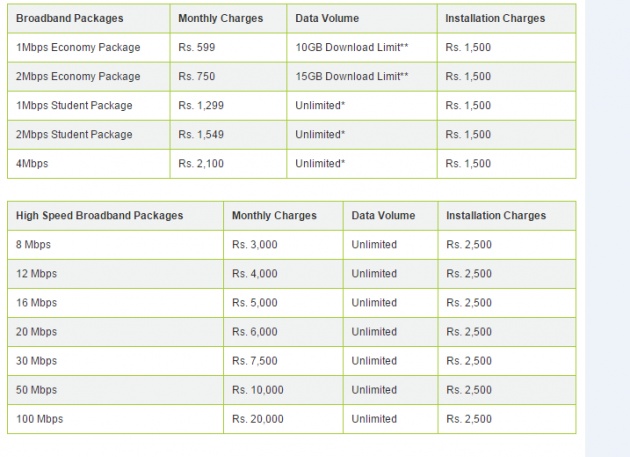 Wire less wingle packages are given below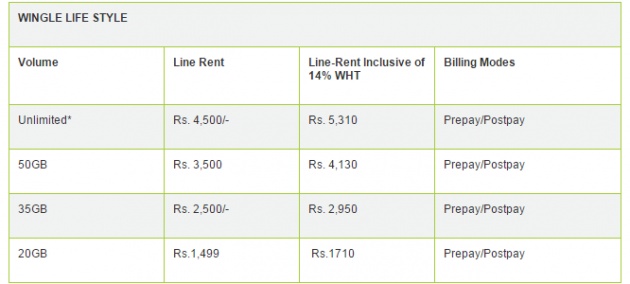 Wateen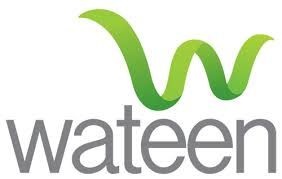 Wateen Telecom is basically the communication provider that also fulfills country's connectivity requirements not for only organizations but also for individuals. Wateen incorporated 2005 but starts working in 2007 .Wateen is basically a subsidiary company of the Warid Telecommunication company.Wateen is also the 1st company which deployed the largest fiber optic network in the whole country and its not enough, it's all the world's no 1 company to provide a WiMAX network on the large scale.Because of poor management Wateen took too much loss and lower market share .Then in 2011 wateen come back with new management and relauched with new identity Hello again and now they also offers telephone ,broadband and wireless internet connectivity.
Internet packages and their rates are given below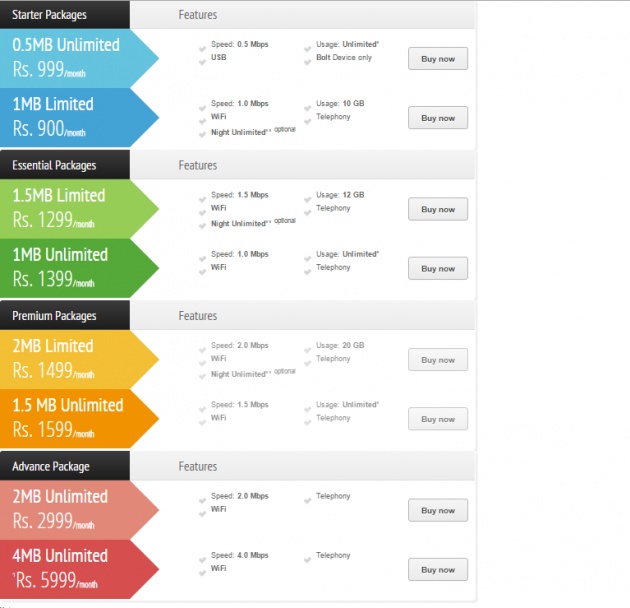 Wi Tribe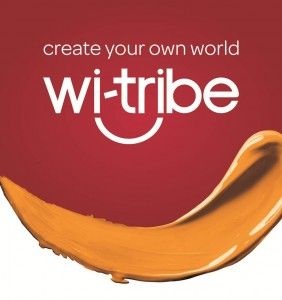 Wi-tribe is Qatar operated company and providing internet services in different countries like Qatar, Jordan Philippines and in Pakistan as well. Wi-tribe started operation in Pakistan in 2009.It is operated in very few cities of Pakistan Islamabad , Rawalpindi ,Karachi , Lahore and Faisalabad as well.Wi-tribe work on three core elements customer-centricity / quality / Human capital
There internet packages and rates are given below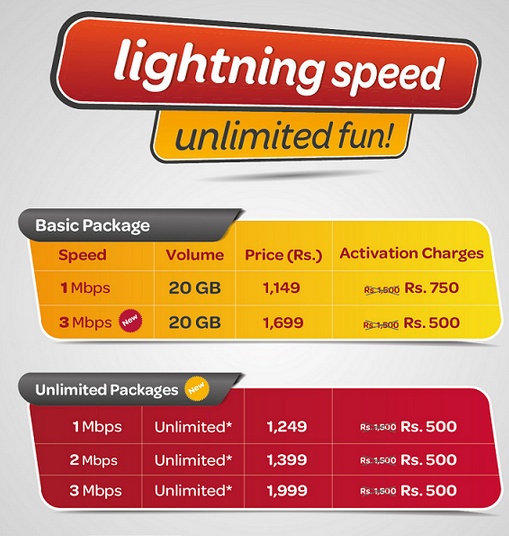 Qubee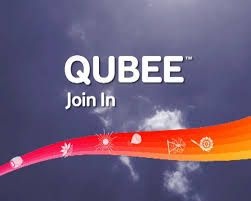 Qubee is the company of Bangladesh and it is also a wireless broadband internet providers.Its main goal it to provide relaiable broadband connectivity to all in affordable price.It started business operations in Pakistan in 2007.It is only available in big cities on Pakistan only.
There internet packages and rates are given below